SEO
How To Perform SEO On A Brand New Website: 11 Strategies By Experts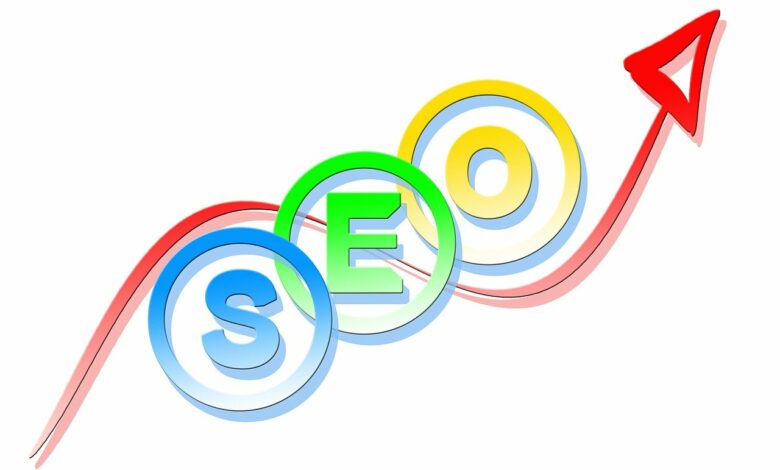 There are 252,000 websites launched daily, and all of them often face similar struggles on different fronts. For one, they are trying to establish a brand identity in an already competitive space. Besides, there is the challenge of ensuring everything – from the web design to the site function – works as intended.
Yet, leveraging SEO can be a powerful way to beat the odds and increase your chances of success. This is even more critical for brand-new websites as 80% of people ignore paid ads, and more than half of all internet activity begins with a search. Learning how to perform SEO on your new site can be daunting. Besides, the many rules out there only add to the confusion. Yet, succeeding is possible with the right guidance and strategy. This article will help you narrow down your plan by taking the best approaches from experts.
Why Do You Need an SEO Strategy for a New Website?
You must draw up an SEO strategy for a new website before posting your first content. Starting without a plan is the same thing as preparing to fail. An appropriate set of actions will increase your web visibility, draw traffic and create countless opportunities to establish your brand. It is what helps you develop an experience that your users will love to return to over and over again.
With the right SEO strategy, you can reach your target audience, establish brand credibility and enhance your overall brand's long-term success. It might seem overwhelming at first. Yet, waiting until you have all the details figured out before building your website might mean you never get around to it. No one is saying that you must master how to build domain authority right away. Still, learning to leverage the help of guest blogging and networking is an excellent skill for any SEO specialist. And the earlier you start, the better.
How to Plan SEO for New Websites
SEO for new websites can be challenging, so ensuring to dot the i's and cross the t's is essential. Start by checking off these basics from your list.
Choose a niche for your site.
Identify your target audience.
Choose a domain name that captures your brand idea concisely.
Pick a credible hosting provider.
Do you need a CMS? If so, ensure you have sorted what platform best suits you.
Set up your SEO tools for analytics.
New Website SEO Strategy: Best Strategies From Experts
It takes time to create a compelling new website SEO strategy. One way to quicken your progress is by learning from the mistakes of others and following the recommendations of experts. Here are some tips from SEO specialists that will enhance your results.
#1 Always Do Keyword Research
There are many things that go into taking your website live, and more work to get it to rank high. But knowing the rules to follow when preparing your content can make your life easier. Doing search keyword research before crafting your article enables you to create content that aligns with search intent. Focus on high-traffic keywords with low difficulty, as they will be less competitive. Use Google keyword planner, AnswerthePublic, or any SEO tool of choice to learn what your target audience wants.
#2 Post Consistently to Boost Search Ranking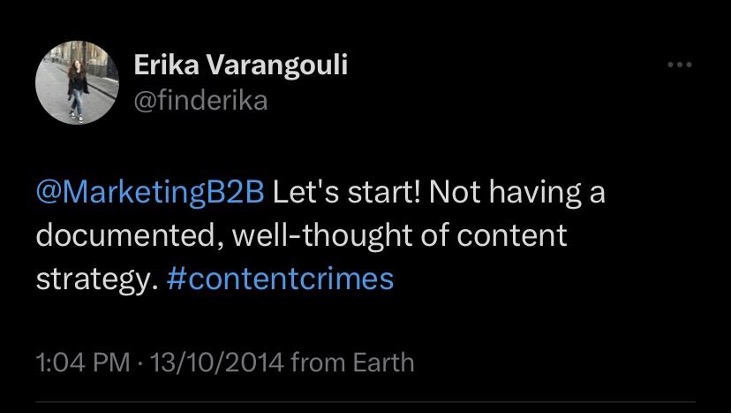 One major challenge many newbies face with SEO for new websites is maintaining a consistent content schedule. Regularly publishing high-quality content can improve your search rankings faster. But how do you do this if you are scrambling to meet deadlines and trying to juggle everything else?
Erika Varangouli, Head of International Brand at Semrush, recommends posting weekly and having at least a month or more worth of content in advance. This will give you enough time to prepare and create high-quality content ahead of schedule. Use an editorial calendar to keep track.
#3 Learn to Optimize Your Page
A lot goes into figuring out what your new website SEO strategy should look like. But everyone agrees that you need to optimize your web pages to drive organic traffic. An excellent place to start is by optimizing your page title tags. Do this by including keywords that help both visitors and the algorithm understand what the page is about. Include relevant keywords in your headings, subheadings, and at strategic points in your content. Use a clear, easy-to-digest content layout. Your images and alt-text should be descriptive and easy to understand as well.
#4 Practice Your Link-Building Skills.
Use internal and external links to signal to Google that your page is credible. Not sure about when to start link building? Chris Palmer advises not waiting until you have a specific number of pages before starting. Instead, he suggests basing that decision on your SERPs ranking for that page. Still, if having a ballpark figure is crucial, start link-building after having 50 pages. But remember that the traffic a page gets is far more critical than the number of pages you have when building links.
#5 Cross-Check Your Technical SEO

Many specialists believe that technical SEO is the first place to start. All other strategies are a waste of time if the site needs fixing. Even if you succeed in driving traffic, chances are that you only managed to ruin your brand image. Some visitors might spread the word about your site's slow speed and other issues, causing others to stay away. Worse, the high bounce rate could cause your search rankings to tank drastically. So what should you do?
Jessica Greene advises that you first take out time to check if your site works as it should before doing anything else. You want to be sure that search engines can actually crawl and index your site. Fix your site's architecture and ensure the linking structure is clean, logical, and organized. A disorganized or chaotic site structure is a recipe for lower SERP rankings. Don't forget to check other factors like URL structures, metadata optimization, etc.
#6 Prioritize Mobile Responsiveness
Mobile usability is an aspect of technical SEO that deserves its subheading. More than 80% of internet users are utilizing their mobile devices, and half of them say they don't return to a site that is not mobile-friendly. Texts and images should display correctly regardless of screen size. If your webpage does not load fast on smaller screens, you should try compressing visuals. Also, optimize the code to increase load time. Matt G. Southern recommends that all website owners strongly consider optimizing their websites for mobile users to improve their Google search rankings.
#7 Build Your Brand Awareness
Your brand significantly impacts how Google ranks your site. For example, the more people search your brand name alongside other keywords, the more likely you are to rank top for that keyword. The result is a higher traffic margin, increased lead generation, and brand credibility. So what should you do?
According to Neil Patel, leveraging social media to promote your brand is the best step. Since billions of people use social media today, you can tap into this to help reach a broader range of audience without breaking the bank. Use this to establish a relationship with your consumers. He also advocates for partnerships with brands whose products or services complement yours. A good brand awareness campaign can boost your revenue by up to 20%.
#8 Determine if You Need to Hire an SEO Expert
You can do many things independently when designing an SEO strategy for a new website. But search engine optimization is so nuanced that it will take years to master every aspect fully. Many businesses hire experts in one or more fields of search engine optimization. Some companies choose to create an in-house team to handle it, while others prefer to work with an agency. What you decide to do is up to you.
The folks at Google Search Central recommend doing due diligence if you decide to hire an SEO expert. Also, try to make that decision as early as possible. In their words, an excellent time to hire an expert is when planning to "launch a new site." Choose someone experienced, passionate about helping businesses like yours, and knowledgeable about Google's policies. You want to avoid agencies that use black-hat or grey-hat SEO practices, which could harm your search rankings and cause you to lose money.
#9 Don't Overlook Competitor Analysis
Take some time to check out your competition. This is a core part of SEO for new websites and even old ones. You will learn so much about what to expect. If your industry or niche is broad, focus on those offering similar services or products as you do. This will help you find unique opportunities in your market that you can target. Besides, no business can cover consumers' every need. Doing a competitor analysis enables you to find gaps that you can fill.
#10 Always Track Your Site Performance
For long-term success, you must continue to track your performance. Of course, you don't have to do this every day, but a good rule of thumb is to have a schedule when you check your rank and audit your site as well. This will keep you in the loop of things, and you can spot when something isn't working and take action immediately. There are tons of free tools for this, including Google Search Console. Also, you can integrate any third-party SEO software like Semrush or Ahref to make the process seamless.
#11 The Lesson Never Ends — Keep Going
There is no such thing as a one-time SEO fix for all situations. According to this Moz report, Google has over 500 updates a year, which is almost two adjustments a day. It is important to keep up to date with any changes that can impact your strategy and search rankings. Follow the SEO experts on social media to stay informed. You can also sign up for newsletters or attend webinars organized by SEO professionals so you don't miss out on important news.
Conclusion
SEO for a new website can be challenging initially. Still, you will notice an impact with some practice and consistency. The direction you choose to go with your goals determines the kind of strategy you will adopt. Yet, the tips in this article are relevant to all sorts of websites and can help you reach those goals faster. Apply them to ensure that your site is both people and search-engine friendly.