SEO
Best 10 Tips to Improve Your Local Onsite Optimization from SEO Experts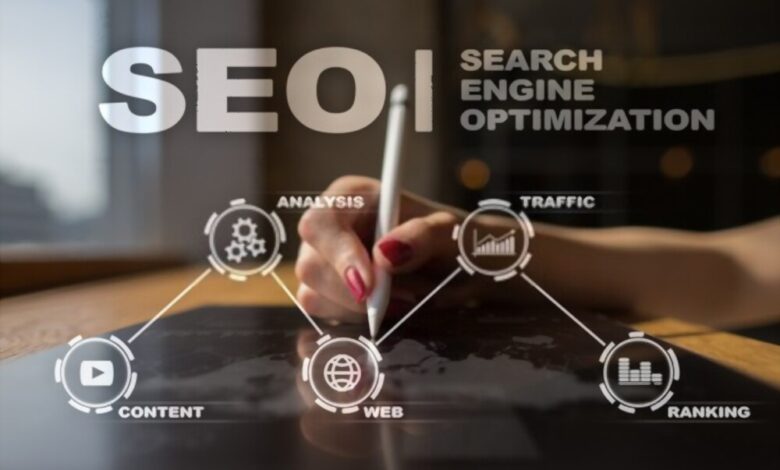 With digitalization and technological developments, customers are now everywhere. They can now access the content they want anywhere, anytime at their own convenience.
If you own a local business, it is necessary for you to address and come up with an SEO strategy that will improve the visibility of your business in local search. For this, you need to keep yourself updated with the latest SEO tactics.
Local SEO
So, what is local SEO? Local SEO is the art of ranking well in local searches. According to a survey, consumers mostly prefer local products and services. This makes them search for local products on search engines. Many local businesses acquire customers through local listings and local pages.
This means you have to be better with your local search marketing strategy. Local SEO is necessary for smaller businesses to operate at regional level. What differs local SEO from national SEO is that local SEOs prioritize appearing on SERPs in specific locations.
Local SEO strategy helps you in marketing your products or services to local leads and customers. You might miss on a significant amount of traffic if you don't have proper local SEO strategy in place. Look at this website for hiring top seo specialist.
10 Tips to Improve Your Local Onsite Optimization from SEO Experts
Here are 10 tips from SEO experts to improve your local SEO.
Focus on creating dedicated page for every product or service you offer
Refrain yourself from dumping the details of products or services you offer together in a single page. Instead focus on having a dedicated page for each product or service you offer.
This is because the search engine algorithms aren't powerful enough to see your brand authority in a specific area because of which your page might rank low. If you are a business offering only a specific product or service across various locations, you can focus on creating location based copy for each page.
Create a Google My Business Account
One of the effective and easy ways to rank higher in the local searches is by creating your own account in Google My Business (GBM) listing. GBM is the present day equivalent of the yellow pages.
It has shown to have a great influence in local SEO ranking. Having a full set up account in GMB also increases your chances of ranking in Google Maps.
Creating an account in GMB is as simple as creating a social media account but with some extra categories to fill in. Verify your ownership of the business and fill in accurate, up-to-date information about your business. You need to provide the products or services you offer.
Choose the main business category for your business from the prelist offered by Google. Also provide a secondary category which helps in giving more context about your business. You can further optimize your account by uploading a logo, mentioning the hours of operation, the payment methods you accept and images regarding your business.
GMB also has a feature called Google Posts where you can create posts about your current deals , local offers, upcoming events and show that you are active in managing your listing. These posts directly appear on the SERP and connect with your customers before they look for your business.
Mobile Optimization
The shift to mobile phones from desktops is occurring faster than expected. Almost every individual owns a smartphone these days. They use their mobile to perform various activities. It is from these smartphones they are performing their search activities.
According to a survey, most of the mobile searches that exhibit local intent convert into offline visits within 24 hrs. This brings the need to optimize your website for mobile. You can achieve mobile optimization by ensuring creating a responsive website that loads quickly, focusing on readability of the text and providing a great user interface. Use images only when they convey required information.
Target on Local Keywords
Since your business is trying to rank in the local results, you need to find keywords that are relevant to your local customers. There are many SEO tools online that give you keywords based on locations. With this research, you have with yourself locally relevant long tailed keywords to target.
Finalize the keyword you want to rank for. Then optimize your site with the local keywords by making them appear in your site's home page and any other service or product page. Incorporate them in pages' headings, title tags, sub headings, meta descriptions, body and footer.
Make sure to use your local keywords naturally. As always don't try to stuff your keywords. If possible try to incorporate your main local keyword into the URL.
Voice Search optimization
With the increasing availability of quality Voice assistants and increasing usage of smartphones, voice searches are becoming common. Voice based search is different from text based search as the former is more about asking questions into the devices whereas the latter just works on simple keywords.
It also has more local intent than the text based search. This calls for specific optimization of your content  for local SEO.
In voice searches, customers are going to use more of long tailed keywords with voice searches, you need to fit your content accordingly. As voice searches are conversational you also need to adjust for traditional question starters like who, when, what, etc.
For voice searches, there is only a single answer as a result. Most of the time these are taken from the snippets featured in the SERP. So optimizing your content  for getting featured as a snippet for search results does the trick for voice searches.
Google favours highly structured data as this helps it in better understanding the context of the webpage. This not only helps in improving the search rankings but also being used as an answer to a voice query over your competitors'.
Use Location Pages and About Us page
If you have business in multiple locations, you need to make sure that each one of them is ranking in local searches. This can be done by creating "location pages" for each one of them. Each of these pages should be optimized with the local keywords.
At bare minimum each of the location pages should give information about your business name, address, contact information and operation times. You can further optimize by providing unique testimonials, available promotions at each location, parking availability, etc.
You need to have unique content on each one of the location pages. Otherwise they are dealt as duplicates by Google standards which negatively affects your domain authority and thereby search results ranking.
In case of only one location for your business, it is necessary to create a "About Us " with the necessary local information. It is the best place to mention your services in action around the locality.
Create content out of local news or events
As you are trying to increase your local SEO rankings, focusing solely on content that revolves around national and global relevance does not do the trick. Creating relevant content to your locality has higher chances of attracting your local customers' attention.
You can start writing blogs on relevant local stories, events or activities. You can also create videos or content that showcase your contributions to local charities or any other services.  This also allows you to naturally incorporate your local keywords into your content.
Focus on building quality backlinks
From the traditional SEO to local SEO, having a strong backlinks help you in performing well in the search results. The number of quality backlinks to your business not only shows your authority but also trustworthiness of your products or services and your business in the industry.
Getting quality backlinks is a long and slow process but one should not be discouraged by it. There are few reliable tested methods out there to create quality backlinks to your business that you can do it yourself.
You can start by creating content on your website that is of high quality and that others want to link to their content. Another way to create a list of people in your business industry with whom you have a relationship and can contact.
Optimize your website content by placing contextual links to the content on their websites wherever possible. You can now suggest them to do the same and get more backlinks to your business. You can also try guest blogging with your business links on reputable sites in your industry.
Make best use of Online Business Directories
There are many business directories available online that help you increase your presence. These might be on a national or global level. You should also look out for those that are specific to your area. Giving out your business name, location and contact information to these directories also helps you to increase your local SEO.
When listing your business in these directories be precise in giving out your business name, address and contact information. Double check for any spelling or number mistakes before submitting. Give a brief description of your business.Mention a link to your business website if any.
Get Reviews from your Happy Customers
Customer reviews and testimonials have a very deep effect in today's world of business. Studies show that more than 80% of the customers take in the online reviews as if they are personal recommendations. Accordingly they play a vital role in the search ranking on SERP.
There are even instances where some online eCommerce websites lost their rankings when they didn't comply with the Google standards of EAT (Expert, Authority and Trustworthy). Encouraging your customers to write good reviews over various platforms and listings not only optimises your presence on the internet, it also gets you more local customers to try out your services.
To help increase your customer reviews you can always ask for a review personally after the end of a sale. Take surveys regarding the customer satisfaction, reach out to the satisfied ones via email and ask for their online reviews over the listing platforms or your website.Follow up on the existing reviews by responding professionally and thanking the customers.
Negative reviews are not completely avoidable. Address them with the intent of resolving the complaints. This shows that you care for customer satisfaction and help you in customer retention. It also increases your points in the eyes of Google or any other search engine as it shows that you are receptive to your customers and help to solve their problems.
You can also make content around them and how you have resolved them with incorporating keywords increasing your SEO optimisation. It gives customers a glimpse of the worst case scenarios and how you are eager to enhance their experience with you.
The preference for local goods and services is increasing day by day. And now with the pandemic situation, people are going local. It is the right time for you to invest in a local SEO strategy. The search engines keep updating their search algorithms for better user experience.
Expect the introduction of new features for local searches on the search engines anytime soon. For your business to run successfully, it is imperative that you stay on top of local SEO. Use the above mentioned tips or look at this website for hiring top seo specialist.