SEO
Local SEO On-Site & Google Local Page Optimization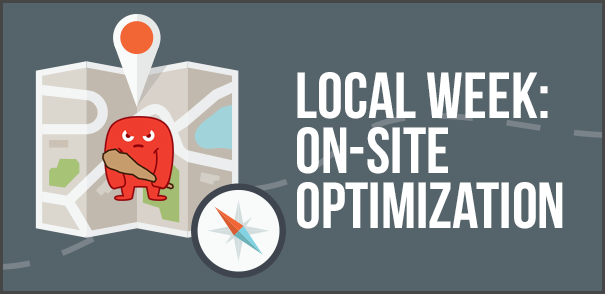 If you own a business you have to make the structure of the local SEO structure and Google local page optimization. These two have to be more precise, and you have to know how to work them in your favor.
Building a business isn't very easy as it seems. You have to work for it day and night to make it a successful one. It also doesn't stop being successful but it has to win the hearts of so many customers, and it starts from the local places. Before you go overseas, your business has to be well-known and appreciated locally. This is where local SEO comes along. So you have to take care of the local SEO first.
As SEO is changing every day, you have to make sure to optimize your business on-site along with off-site. So we list something that will help you set your local SEO on-site and help you in Google local page optimization.
1. Local Site
You have to prepare your local sites first. The local place you want your business to be situated. Make a list of the local places as your organic search will go for those locations. It will only require address verification, but you can also do that without an address. You can put your main website in work for the ranking in the main area you want your business to rank mostly.
2. Have Keywords
You have to search out the best keywords for every site in your listing. This way local SEO will grow and can give you the best traffic. If you don't have a keyword for every site in your listing, your customers will get confused, and they will go to another seller because all the customers first look for some certain services and products in their locality. If they do not get that from anywhere then they decide to somewhere far for that thing. However, if you put keywords for every place in your listing it will help to enhance the traffic for your website, as your customers are getting their desired stuff in their locality. So make sure to add best keywords with every site in your listing.
3. Variations in Keyword
You can play with the keywords if you want. Make variations in keywords. If you use the same words for every keyword for every location it will not get much visibility. You have to make some changes to them. Change the words and use synonyms. It will boost the interest of customers, and these will be fewer problems in the boosting and in the optimization of those keywords in Google. Combine the keywords if you like; it will save you from over-optimization. Combine the keywords wisely so that it doesn't become too long or doesn't look too long.
4. Find Keywords from Google
Search for the same in the Google keyword planner. You can find important terms and phrases for keywords. You will find the idea of keywords from here. If search more you will be able to find target keywords for your local SEO.
5. Content Variation
You have to make sure that you don't use the same content for every one of your local pages. You have to make sure they are different from each other. Only changing the title and keywords will not do its work all the time. This will lower the visibility and ranking on the search engines. So there are some points you have to make sure while providing contents for your local pages.
6. Relevant Topic
You have to make sure that the topics are highly relevant and don't stray from the main point of your business. If you fail to make relevant contents not just your clients and customers will be confused, Google will be confused too. It will definitely harm the visibility and the rankings of your website and contents.
7. Take Note of Your Business Area
You are a business owner, you must take care of the area you are willing to put your business. If that area has no history of your business, then you have to build that place for yourself. Know about that area and the people live in there. Know about their needs, and the ways you can provide them with the things they are looking for. You just can't go to a rural area where your kind of services is not needed. If you do that, then your visibility will go down drastically. So the place of your business matters the most.
8. Get Reviews
Do not avoid the reviews from your customers as they will build the good name for your company. So many people read reviews so it's evident that the other visitors will go for the reviews before they buy anything from you. So take an importance for the reviews.
9. Maps
You must give the direction of your office or location in your site. This will make your customers and clients understand that you are a legit concern. Make sure to put your location on the Google map, and make sure that your visitors can find you properly, and you have to give an original address too.
10. Local Landing Page
If you want the Google optimization to go all well for your business and you fish some good ranks for the same, you have to take care of the things that matter in your local landing page.
11. NAP
Make sure you provide the original NAP. Otherwise, Google will penalize you for the fake things. You also have to keep in mind about the credibility of your to your customers and clients.
12. Keywords
Keywords are important as always. You have to make sure not to use the same keywords over and over again, Make variations into your keywords and use them wisely.
13. All Contents
All content should be visible on your website. Images, services, staff information, location and everything else should be there.
14. Symbol of Business
Have a symbol of your business. It will help people recognize your business. It will be a part of your company and the part of your brand.
Top Things for Google Optimization
To have the Google optimization and the best rank you have to make sure of these elements.
Complete your website fully. Do not miss out any place or information.
Have the full and original address of your business on Google.
Your business name should be highlighted as always. There will be no keywords or anything with it.
Reviews should be there. Get some reviews for you and add the keywords with them for sure.
All of this toil is for your business to grow and get more traffic than ever. If you work hard and take note of all these above-mentioned things, you will be able to promote yourself more effectively, and the results will be fine as well.