Digital Marketing
How to Build Your Personal Brand by Blogging – A step-by-step guide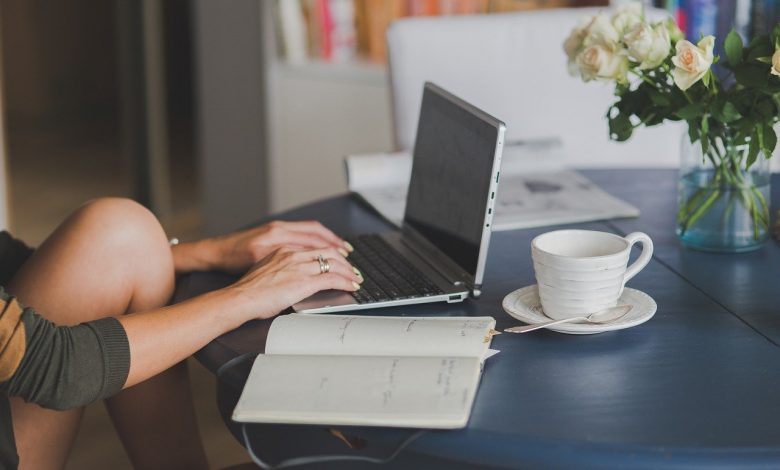 So, you have something that you want to share with the world. Maybe you are an influencer on social media about lifestyle, a marketer working with teams to help build other brands, or perhaps a designer who has created a new dress. Whatever it is, you have a story to tell and establish your presence online. 
But branding is for organization and business? Isn't it? 
Yes! It is a process where an organization or business tries to define its identity and differentiate itself from others, along with shaping consumers' minds. Then how can you brand yourself when you are not even an organization or business? 
When it comes to building your personal brand, the best place to start is by blogging. Blogging is one of the best ways to build your brand online because it allows you to connect with a wide range of people. When you blog, you're building relationships with your readers, which makes your brand. Your brand is the image people have in their minds when they think of you.
Build Your Personal Brand by Blogging 
Blogging is also a great way to develop a platform of influence. By blogging, you can build a following of dedicated readers interested in what you have to say. Over time, your blog will attract an audience of inbound links that will boost your search engine rankings.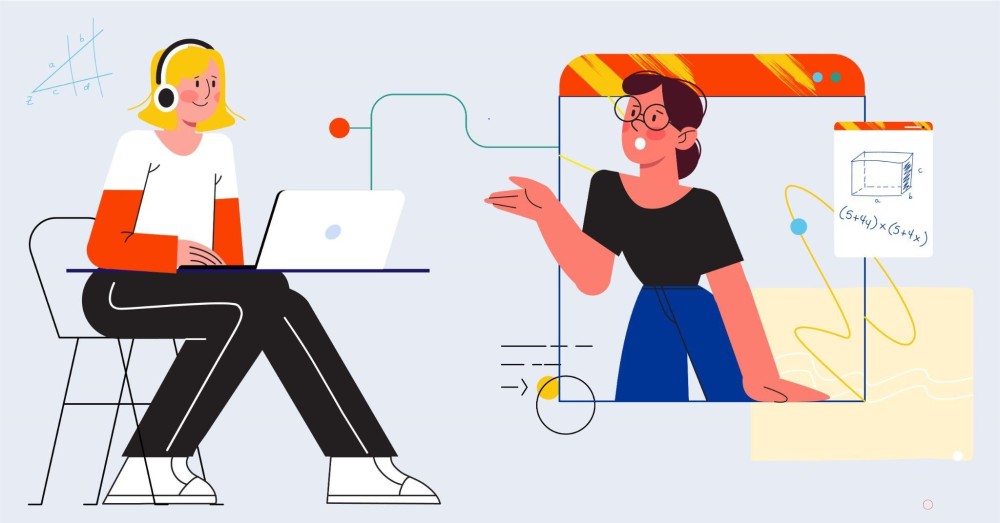 Where do you begin with brand building when so many components exist? How ‌do you correctly target the right audience in order to generate leads and convert them into customers?
Stress is unnecessary. Take a deep breath and continue reading to learn six practical ways to develop your brand effectively and connect with your target market.
Let's dive into details!
Get Out there and build your personal brand.
Get uncomfortable because if you're not, you'll never grow.
Personal branding is all about getting out there and building your brand. You can't do this by blogging alone, behind the screens. Anybody can write a blog post, but not everyone can get out there and build a following without feeling uncomfortable.
Getting out there means getting out of your comfort zone. Get a sense of who you are and what you are passionate about. Begin by asking yourself these questions: 
What do I want my blog to achieve? 

What do I want my readers to learn from my blog? 

What do I want to say to the world?
These questions will help you ‌shape your personal brand. When you question your personal brand, you will clearly see how you can start building your personal brand via blogging. It takes courage to put yourself out there and start a blog because it doesn't come naturally to most people & sometimes doesn't work out for everyone. 
So if you have taken the decision to build a personal brand by blogging, there's no time like the present and no turning back.
Plan Your Visual Map & Plan Your Content
Got out of your comfort zone? Now what? 
You have almost beat your biggest challenge by deciding to build a personal brand. The next step is to plan your visual map and plan your content. It's essential to have a plan for where you want to go and what you want to achieve. You need to have a clear idea & vision. To help with visual mapping and content planning, use Canva templates or use doc's roadmap to help you create a plan. Once you have a plan, your content needs to be well written based on your visual map.
If you can see where your steps are directed, feel right, and you are on the right track. 
Planning your content is a significant step, which means deciding what you want to share about your personal brand and what topics your readers want to know about you. Building your authority is not an effortless task. Personal branding is influential, where one gets to create an intentional effort to influence people's perceptions of them. 
So, have a solid authority in your hands & start creating your visual map to achieve your goals.
Decide your niche & stick with it. 
Is it a career that you want to have your authority over? Or perhaps help people with achieving a healthy lifestyle? Ensure to stick with a niche that you are not only passionate about but also have a powerful hold on it. People want to listen to those who have the answers to their problems and are highly influential. 
Your goal is not just to be famous; it is to establish personal branding to promote yourself as a thought leader in your chosen field. So many of us look up to authority figures in different areas and try to emulate them. Why? Because they are the ones who can inspire others with their knowledge and expertise. 
And indeed, that is precisely who you want to become. Instead of confusing your audience about who you are and what you do, stick with one niche instead of several. The one that you are confident that you can be the authority on it! 
If you are an expert on different niches, you can talk about them by separating them into categories and writing articles on each. Remember to organize your blogs into categories so it is easy for people to find what they are looking for on your website. Without categories, it is difficult for people not to deviate from the topic they are interested in and eventually leave your site with frustration. 
The downside of personal branding is that it takes time and effort to build it. It won't happen overnight. But if you stick with it and are consistent in your actions, then welcome to the world of personal branding.
Choose your audience
This step determines who will be your target audience interested in your content. To do this, you must first decide what age group you want to target to build your personal brand. If you are targeting a younger audience, you need to consider how youngsters use the internet. On the other hand, if you are targeting an older audience, get a good understanding of they can be influenced. 
Demographics are essential to get started creating content for your blog. Is your audience going to be salaried people? Or women or men in their 30s? Relating the structure of the population helps blog. 
Demographic Segmentation And Marketing
Previously, we discussed choosing a niche and targeting your specific audience. Now we will get a good grasp of the same, along with demographic marketing. Demographic marketing depends on demographic segmentation. Personal branding must be specific and structured so that your target audience gets you and your content. 
We can do demographic segmentation in 7 steps— Age, income, occupation, nationality, gender, education, and family status. 
The demographic segmentation will help you create an audience you want to reach. Demographic marketing reaches out to the targeted audience via copywriting or email marketing. Keeping their interest is a priority. Market according to their interests and win them over to become their personal branding!
Research, Create Quality Content, And SEO
It's crucial to know who your rivals are while developing your brand to appeal to your target market along with high-quality content which should be SEO optimized.
When it comes to getting your message in front of the appropriate audience, search engine optimization (SEO) is crucial.
Make a list of personal brands that provide identical interests and services and do some study on them. Pay attention to the material they produce, how they interact with their audience, what keywords they are using to be searchable and ranking for, and who their actual audience is in order to create quality content. SEO is what makes your business discoverable online.
Consider SEO strictly to rank and how you can be more inventive than your opponents. Include relevant keywords in every blog or content you create. This will allow Google to work your way up as a personal brand on the top.
Of course, it would be embarrassing for you to copycat your competitors. It's crucial to stay on top of marketing trends and keep an eye on what your competitors are up to so you can spot opportunities to advance and position your message in front of the proper customers, positioning your company for success.
Your material needs to be relatable, compelling, and shareable. Avoid confusing your readers using industry jargon. 
Use the Right Social Platform And Connect with Relevant Influencers
This is very important, and why not? Different age groups are available on various platforms, and choosing the one where the audience is more engaging would be the correct choice. 
Choose platforms according to the age group you target in demographic segmentation to build your authority in the right place. After you have gained some exposure and people are getting to know about you, it is time that you collaborate with other niches specific similar to yours. Get along with similar people and promote your figure and brand. This helps you to develop a presence online along with a large audience of other influencers, which eventually aids you in climbing up the ladder! 
Wrapping Up
It takes time and patience to develop and grow your brand. You'll be on the ideal track to success if you follow the six (6) steps above.
Do you still require someone in the authority of personal branding creation to help you understand in depth? Then we recommend checking out Forrest Webber, an expert and authoritative figure in blogging.