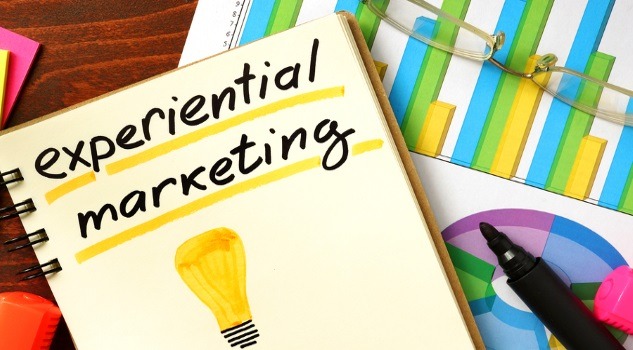 Event marketing has once again made it to the top of every CMO's priority list. The reasons are simple – the traditional television commercials are not cutting it anymore, the audience is tired of mass directed emails and paid advertising campaigns on social media. People want something with a touch of personal experience. Why not? Even their TV series and movie browsing experience is personalized. People can go right back to watching from where they had left off, and they can even get recommendations depending on their film watching history on Netflix. In short, the 21stcentury technology is spoiling us with the availability of personalizable options.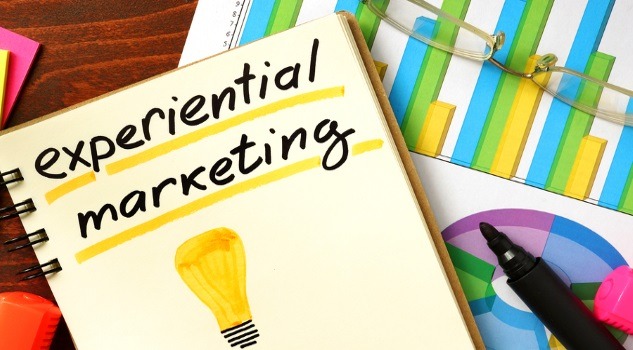 That is the need experiential marketing campaigns can fulfill. Event marketing has been rocking the modern marketing and advertising landscape for the following reasons –
These brand sponsored events provide better experiences for the brands and their customers.
They open up treasure troves of data for all companies old and new.
You get the chance to see what your customers expect from your company.
Are you doing experiential marketing right?
Several businesses go wrong when they try to create dazzling events. They divert their resources towards making the event exciting, but they forget the part about popularizing and connecting. Impressive events are not always the best solution. Your brand needs impactful events for increasing visibility. Here are a few signs that your brand is doing event marketing correctly –
You focus on the quality and not the volume
Before an event, you need to spread the word on social media and popular media. Now, you might think that 300 people have hit "Interested" on Facebook means the event is going to be a success. However, that might not be the case. Out of the 300, how many are genuinely willing to spend money on your products? How many are existing customers? How many new visitors can become paying customers? Earlier, marketing experts would ask you to circulate survey forms and feedback forms. Right now, nobody has the time to fill them up. In fact, with enough persuasion, you can drive away the few paying customers you might have. You need to create a filtering mechanism while promoting your upcoming game, festival or carnival on social media. Find out where your target audience hangs and speak to them directly. Leaving generic messages and sending group texts will not bring you much except scoffs and annoyance. Always include an RSVP option to get an idea of the crowd. The experiential marketing campaign should be able to give you a clue as to how many paying customers you can expect from that interaction, instead of how many people came for that event.
You value feedback
After every event, you need to ask your customers for feedback. Sometimes, it is just as blatant as it sounds. During the other times, you can take help from social media to collect them. You should always ask your customers to post from the event premises with branded hashtags. It not only increases your visibility, but it also gives you a handle to monitor the mentions on social media. Include your brand name, product name, business location and event location for SEO purposes. For example – a brand named Soul Store in Los Angeles promoting a tattoo carnival could use several hashtags like #soulstore #LA #tattoocarnival #tattooLA.  You need to create a wildfire effect on social media with the reviews and feedbacks. Always remember that you have promised your followers an exclusive experience and that is precisely what they should get!
You are investing in technology for monitoring
You need more than traditional advertising tools to measure the impact of experiential marketing. Live events have become the lifeblood of several trending brands. Los Angeles has year-round gorgeous weather, and it is the perfect place for adding some tangibility to your brand presence. Almost all favorite brands including Google and Volkswagen have embraced live events to promote their brand messages. A flurry of new devices and new tech now allows the brands to track the response of the guests in real-time. For example – there are facial recognition technology enabled devices that can monitor the mood evolution of a participant or a guest in real-time. You may want to organize a "Back to Nature" event by promoting the planting of trees and cleaning up a park, but you do not wish to forego the tech that allows you to record the event and track the metrics.
It is truly incredible how much technology has evolved. Not only do these devices give the companies a cornucopia of current data, but it also allows these companies to go back and correct the mistakes that may have dampened the feedback a little. Modern tech enables them to perfect their experiential marketing approach while minimizing the risks involved.
Why is social media promotion of a live event not as easy?
As a result, live streaming of events has become the secret for multiple social media entrepreneurs and influencers to go viral. There is no reason the trending brands should not tap into the potential of viral online marketing while planning an experiential campaign. You will need an expert, who can help you set up the live events and you will need a strong team of social media experts, who can guide you with the posts and tracking. In short, you may have to outsource your media and publishing needs for the time being, but you can always check out Roots3 Productions, experiential marketing agency in Los Angeles to learn more.
What's the secret of a successful campaign on social media?
Social media influencers are one of the critical links that can turn any event marketing campaign into a raging success on social media and in real life. You need people to hear about your sponsored events from someone they like. It should not be a celebrity since they do not usually connect with them. It should be a social media influencer since people typically feel closer to influencers than they do with the glitterati. Ask at least one social media influencer to promote your event on social media. That will preserve the exclusive feel of the experience and at the same time; your target group will get to know about the event at the right time.