Other
How To Get Google Analytics Setup In 5 Easy Steps!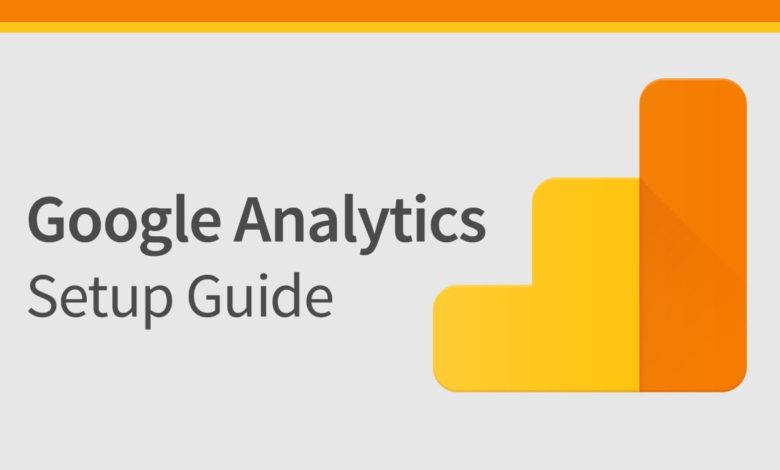 Every online business wants to be at the competitive edge in digital market arena. They focuses on increasing the site visibility and organic traffic to their website, therefore they make use of different tools on search engines like Google. Being the digital marketer you might have experienced the pressure to improvise the results of your website. It is important that you know the performance of your website like how much traffic it is receiving and from where the traffic is coming etc. If you are not aware about these factors, then don't panic as Google Analytics is there to cater your needs.
Google Analytics is the online tool that lets you know the performance of your website and details of the visitors. This tool lets you know from where the web traffic is generated, the content they are looking for on your site and what was their behavior while using your site. So, Google Analytics help you to track and evaluate the goals for your business website and also gives you the ability to increase the overall site's ROI. Get a session from a professional digital marketing company in india on bounce rate, top exit pages, top landing pages to understand where users behavior on the website. Now let us check the Google Analytics Setup Checklist for successful setup of this analytic tool.
Setting Up the Tag Manager Account
It is extremely essential that you start with the basics first. The very first step is to setup the Google Tag Manager account with Google. It is quite different from the regular Google Account setup and it is absolutely free to use. The Tag Manager works by extracting information of your site and sending it to other platforms like Google Analytics and Facebook. This saves your time because it allows you to update and quickly add tags to the Google Analytics setup code without any manual process of writing the code.
Setup of Google Analytics Account
The second step is to create a separate Google Analytics account. It is free and you have to create it separately. You will get a track ID when the account is created and this will act as the Code that instructs the Analytics to send data to the users. The code is unique and different for all accounts and it is linked with the personal data and website details.
Using Google Tag Manager to Setup Analytics Tags
The third step is to combine the details from two platforms together. This is where you have to use the unique tracking ID and may be you would need help from a best seo company to get it setup. This code will help you to setup the tracking tags for the website. On Tag Manager Page you will see the option for customization. It allows you to customize the two parts of the tag: triggering and configuration.
Configuration lets you know where the information will go which you have gathered from tags and Triggering is the kind of information that you need to gather in the process.
Formatting in Google Analytics
Being the digital marketer, you are already aware about the key performance indicator of your website, but Google Analytics is not aware about it. So, this is the crucial part of Google Analytics setup because this is where the valuable details of website become identical. You will be telling Google Analytics at this stage what exactly you want to track on your website.
It is important that you set some goals in your Google Analytics and let Google know what metrics you want to track for the success of the website. You are allowed to choose different goal templates that you can track with this tool. This includes:
Destination – This lets you to track whether the visitors make it to any specific page of the website
Duration – This lets you to track the time your users are spending on particular page
Pages and Screens per Sessions – This lets you to track the specific amount of pages visitors are accessing
Event – This lets you to track if users play a video or click on a specific link
Adding Site to Google Search Console
This is the Google Analytics Advanced Tool that helps you to gather valuable search data on your business website. Google Search Console lets you to check
Crawl rate of website
When Google does the analysis of website
What pages link to your site and whether they are external or internal links
Which keywords on your site rank higher on SERPs
All this information is quite valuable when it comes to see the performance and how the site holds up in the analytics system of Google.