Ecommerce
Helping your ecommerce business increase its revenue: a short guide to what you will need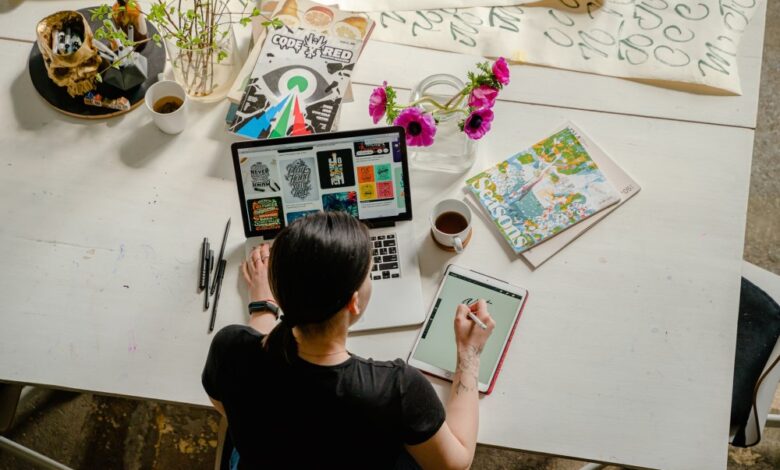 An ecommerce business can be a difficult thing to work on. It can be a huge project that might take up every single second of your day, or it might just be a little side hustle that you have going with a couple of friends. No matter what, it is a huge responsibility and can provide a lot of difficult decisions. So, here is a short guide of what your ecommerce business needs to increase its revenue and bring in more customers who are not just there to browse but are actually likely to buy something from you.
#1 You need an excellent website
The first thing that every ecommerce business needs, even if you have a presence on the major platforms like Amazon and eBay, is an excellent website. However, it can be very difficult to create a website that you are happy with, that represents your business well, and keeps your customers flooding in. It is an incredibly difficult balance to achieve and can be very hard to maintain correctly. Here are some of the things that you might need to include in your website to make the most out of it.
Chatbots. A lot of companies are hesitant to use chatbots, but in reality, they are actually a pretty neat tool to have. You see, chatbots can act as a guide to your website or even as an ad-hoc customer service agent. This can be beneficial to your overall customer satisfaction, as they will be able to ask questions no matter the time of day and will generally get a faster response, depending on the query. This can be great for retaining customer attention and might save you money on employing out-of-hours staff.
Service models. Service models are incredibly important to websites of all shapes and sizes. There is very little that you can do to increase your website revenue without choosing the right one. To explain briefly, service models shape what type of service a website will provide, based on one of two models. You can have transactional service models and relational service models, and each one focuses on a different sales strategy and can tailor your website toward a target audience by how it is set out and the general feel and tone of the content.
Additional help. You might need additional help to make your business website one of the best out there. This can mean that you are probably going to have to invest in an SEO agency that can help your website rank more highly on relevant Google results pages. This can help your business really bring in a lot more traffic, which in turn can help it get seen by more people too. This can be exactly what your business needs to help your website become more visible online, so it is usually a worthwhile investment for you to make.
#2 You need an excellent team 
You need an excellent team if you are going to succeed (if you want to have a team at all, that is). You need to have a group of willing and intelligent individuals who will work on your business effectively and who will really know what it takes to help your business thrive. You need to look at the people you have available to you and then make them even better. Here is how you can make your team outstanding and how you can keep them working for your business.
Morale. The morale of your employees is important. Higher team morale means that they are more likely to stay with your business, follow the rules and produce a far higher standard of work, as well as be more willing to do any overtime, especially at short notice. This can be a huge benefit for your business, and if your employees enjoy working for you, you are more likely to attract more talent to your business, or even better still, help you create it and tailor it to fit your business.
Communication. Communication within a company can be easily overlooked. This is, unfortunately, something that needs a lot of help to flow freely within your business but can be something of a revelation when you get it right. It can help ideas flow more freely between members of your business, it can help friendships grow and thrive, as well as help resolve problems far faster, meaning that there is less downtime and more productive work going on.
Training. Training your team is crucial. Getting everyone up to the required standard is something that can, needless to say, help your business thrive and flourish. It helps your employees remain confident, even when solving issues and keeping your business ticking over in the toughest of times. This can also be very good for your business as people who align with your ethos will be able to come forward with their own highly effective ideas and knowledge to keep your business fresh.
Investing in your own knowledge. Investing in your own knowledge will make you a much sought-after person to work for. It will attract talent and interns to your company, which can be valuable to both you and your business. It can be a great way to be able to help train your staff, as well as being able to help people within your business overcome issues.
People will always respect a boss who knows what they are talking about (something that is rarer than you might think), and you will also appear more appealing and professional to potential clients and business partners, as well as make yourself look a much better proposition to potential investors who want to put money into in your business.
All of these things are vitally important for your business's success and can be a major boost if your business is still at the start-up stage. Naturally, you might feel that there is a lot of effort that needs to go into it, and you aren't too sure about what area you want to further your knowledge in, but following your gut might be the best way forward here.
#3 You are also going to need an excellent range of marketing tactics
Using a range of marketing techniques is something that you need to do in every business, whether it be in ecommerce or any other business niche. However, marketing can be an awful lot cheaper than you might think and can be done in such a way that you become memorable and build a bond with your audience, The trick here is doing this without feeling like you are taking up too much time or spending much money at all. Here are some of the ways you might do this.
Social media. Using social media to promote your business should not really be anything too new to you. If it is, then you should probably hop over to Instagram and work with your team to create posts and videos that will promote your business. You can use it as a basis for product announcements, bringing in more customers through social media influencer marketing, or even looking into creating more of a trend or tag-based content to sell your business on a more subtle note.
Useful software. Finding the right software to make your life easier is something that you should be researching on a daily basis. Using software such as Power BI can help you use the data that you have collected from your clients, both past and present, to identify trends and audiences who take an interest in your business but to who you might not be sending the right message. This can be something that can help improve your social media output, your website, and your team's ideas, as it can help you bring a fresh new look to your business if it turns out you have been marketing to the wrong group all along.
#4 Other things you will need 
Obviously, you are going to need quite a few more things than are listed here. Importantly, you are going to need a few other crucial things that will help protect your business and keep your life as a business owner a little bit more stress-free.
Cybersecurity. Investing in cybersecurity is something that you should definitely not be overlooking. This is essential for your business, as it could mean that your company might go out of business without the proper care and attention that cybersecurity provides. It can help you even more if your team is working remotely.
Loans and debt. Making sure that you are as debt-free as possible can be a boost for you and your business, so it is a good idea to make sure that you are in the clear before making any more big investments, especially if you can easily pay off your debt now and get it over and done with and out of the way. It can also help your credit score, which is something that will help you appeal more to lenders if you need them in the future.