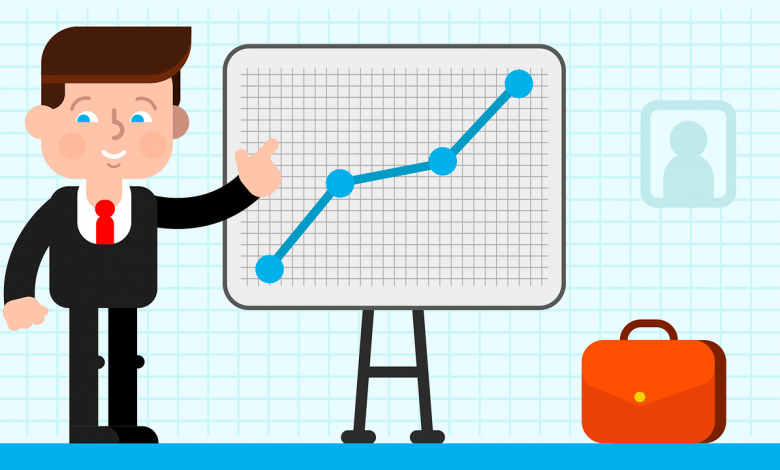 As an ecommerce business owner, you know that running a successful online store is about more than just creating a website and listing your products — as satisfying as that would be! Whether you're just starting out in ecommerce or you're already eyeing up your next venture, prioritizing SEO is a golden ticket to organic traffic growth, increased customer loyalty and greater brand visibility.
Put simply, SEO matters. It matters a lot. With consistent and well-thought-out optimization, your site will develop a positive relationship with search engines, which in turn will help to connect your brand with its target audience, enhance the customer experience and secure additional sales.
Here are 5 important ecommerce SEO hacks you need to know about.
1. Prioritize site performance
Site performance makes a huge difference to SEO. If you're not prioritizing vital elements like site speed, for example, users will simply switch to competitors whose sites are faster and more responsive. Site speed was first announced by Google as a ranking factor for desktop searches in 2010, and in 2018 this was rolled out for mobile searches too, encouraging website owners and developers to think carefully about how performance affects a user's experience of their page.
There are several elements that can affect website speed and overall performance, such as having too many widgets, heavy CSS or, often, using a hosting service that isn't up to scratch. If that's the case, upgrading to a cloud-based hosting solution like Cloudways will reduce latency and ensure that sluggish loading times aren't killing your search rankings. Never overlook the importance of site performance when it comes to SEO: invest in the right foundations and you'll instantly be in a much better position to grow your traffic.
2. Keep your product descriptions unique
One of the best ways of optimizing your website for SEO is through great content, and that includes your product descriptions. That said, it's important that all of your content is unique. Where many ecommerce business owners go wrong is by adding duplicate content across multiple products and/or categories to save time. This is great for efficiency, sure — but not so great when it comes to SEO.
Writing unique copy for hundreds or even thousands of product pages is a time-consuming but necessary task. Google may penalize you for duplicate content, since it may interpret this as a deliberate attempt to manipulate search engine results. Furthermore, duplicate product descriptions will not provide the critical information that customers require to make a purchasing decision, which means fewer sales! Using an AI tool like Rytr to generate descriptions isn't the worst idea if you're pressed for time.
3. Audit your site regularly to remove old pages
Imagine stumbling across the exact product or article you're looking for, only to find the page no longer exists: that's going to be pretty frustrating for your users! Not only that, but too many dead ends and broken links are likely to confuse Google and other search engines when trying to index your site, so these need to be addressed.
Instead of simply removing old or outdated pages, set up a redirect to an alternative page (such as an equivalent product, a relevant category or a closely-related content piece) to keep users on your site and ensure that search engines aren't penalizing you for a trail of dead links. Audit your website regularly to ensure that old, broken links are fixed and that you maintain a smooth user experience to keep bounce rates to a minimum.
4. Add a blog to your site
It may go without saying, but many brands overlook the fact that a well-written, well-researched blog page can boost traffic to your site, develop your brand voice and showcase your products and services. A blog post is a smart way of ranking for specific long-tail keywords (queries that often have lower search volume but higher search intent) as well as providing more insight about your brand and your products.
Research has shown that companies with blogs generate 67% more leads compared to companies that don't, which makes adding a blog to your site a bit of a no-brainer. A blog won't work its magic overnight, of course, but a consistent stream of relevant and valuable content will deliver long-term SEO benefits — just don't forget to spread the 'link juice' by adding internal links to other relevant pages on your site, too.
5. Encourage customers to leave reviews
There are many factors that influence purchasing decisions, but one thing that both consumers and search engines look for is social proof. Honest, genuine (and largely positive) feedback from your existing customers will inevitably boost your conversion rate, while it'll also increase your site's legitimacy in the eyes of Google.
Simply sending a follow-up email a few days after delivery of an order is a pretty effective way of encouraging customers to leave a review, while you want to make it as easy as possible for them to submit their feedback. Allow them to provide a simple star rating if they wish, but having them leave written feedback can generate additional long-tail keywords as well as enhancing the trust search engines place in your brand.
If you want to build a successful ecommerce website, then SEO needs to be a main priority: the more you work on it, the more you'll learn! Give the above hacks a go today and improve the overall usability and ranking of your online store.