Web Design
6 Most Common Web Design Mistakes by Beginners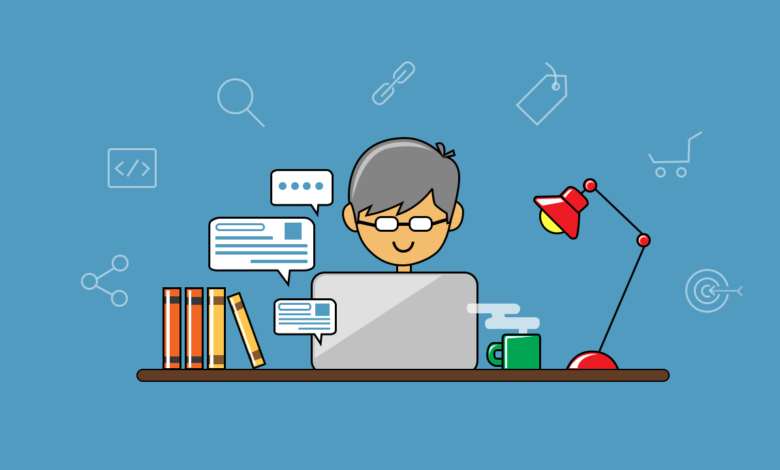 Designing a website takes a lot of work. From choosing your layout to your colors to fonts, the list goes on. If you're doing it yourself, it's common to sit back and look at what you've done and have one of two thoughts that can be "This is great! I love what I've done here!" or "It'll do. I'm spent." Obviously, one of these is closer to the right track than the other, but they can both be damaging to your site.
The problem with "It'll do," is obvious. You haven't put in your best effort and you're settling for something that you're not even proud of. Conversely, just because you're proud of the work you've done on your website doesn't mean it's going to fit what you want your users to do. The purpose of your website is to generate sales leads or get readers on your blog. If you haven't created some sort of funnel to get people where you want them, it's not going to work. Keep reading for six of the most common mistakes beginners make in web design.
Autoplaying Videos
If you have a video that you love that tells the story of your brand, highlights new products, or you think will draw in your customers, go ahead and put it on the homepage of your website. Videos are a great way to get the attention of users. However, autoplay is a function that is often over utilized by designers.
It's not unusual for people to be scrolling through the internet in a doctor's office, at work, in a quiet theater, or even at home. These aren't places where they want a video to start playing that has upbeat music or a sales pitch. If this happens, they'll quickly back out of your website and might not ever return. Let your users choose if they want to watch your videos.
Non-Scannable Text
Most people don't have the time or attention span to sit and read your entire blog post. This is especially true since long-form content has become the standard. A large block of content is difficult for readers to scan, so make sure you're breaking your content into bite-sized paragraphs with sub-headers as dividers. This makes it much easier to scan through and find the information readers are looking for. Most people want to get in, get the information they're looking for, and get out. If they want to read your entire blog post, they'll read from top to bottom anyway.
Too Many Ads
Ads are a necessary part of making money on the internet. This is well-understood and accepted. Although, it's important to use prudence when selecting ad placement on your website. Too man ads will clutter the space, slow your website's load time, and make users fall into traps as they go to click on certain areas of the page. It's recommended to keep your ad locations to no more than five to reduce the clutter.
PDF Files
If you have information for your readers, don't upload it via a PDF file. While this is often the easiest way to present the information, it disrupts the browsing flow by opening a new window and messes with printing or copying functions. If you can, put the information directly on a page on your website. Your readers will have an easier time interacting with the content.
If you don't want to allow copying or pasting of information from your document, you can also upload it to your website as a JPG or PNG. By uploading your document as an image file, they're still able to zoom in and out to better read text, but it won't open in a new browser window.
Not Compressing Images
In a perfect world, we could upload the highest quality image available and maintain load speeds across our websites. Unfortunately, this is not the case. In order to improve the user experience, you should always compress images to increase the load time on your website. On the bright side, most people are probably going to be visiting your site on their mobile device so a compressed image holds better than it would on their desktop browser.
Not Building an Intuitive Navigation
Trying to find your way around a new place is hard. Websites are no different. As EWR Digital, a Texas web design company, says, "Your website is the digital equivalent of walking into a physical storefront and showroom." Your visitors are looking for information or products and they want it to be easy to find but you're not there to ask if they need help. Navigation bars can be your best sales rep when it comes to guiding your customers or readers throughout your site. Build an intuitive navigation bar that makes sense and is easy to use. If you only have a few pages on your site, feel free to make them all readily available on your navigation bar without any dropdown subcategories. If you feel that you need subcategories within your navigation, make sure they make sense and are easy to find.