Other
Top 5 Digital Transformation Trends You Should Be Aware Of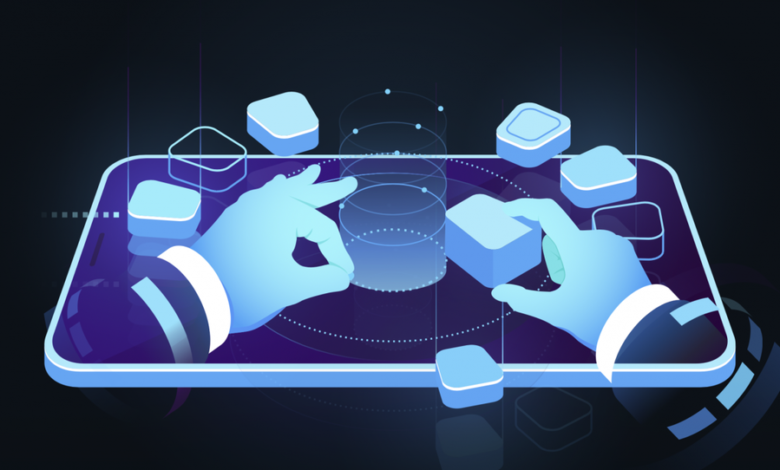 If you thought 5G technologies and the  Internet of Things (IoT) were cool, wait till you read the end of the article. Scientists, innovators, and entrepreneurs are pushing the envelopes of what is possible in the realm of technology for mankind.
New technology and digital transformations are expected to impact our lives in ways we could never have imagined. With some of the world's biggest corporations investing billions in R&D, the future of the world promises to be a very exciting place.
In this article, we look at the top five digital transformation trends you should be aware of. If you are someone who loves technology and wants to identify the next big thing in the tech world, stick around till the end.
List of the Top 5 Digital Transformation Trends 
1. Metaverse-
One of the most interesting possibilities in the world of digital transformation is the Metaverse. The metaverse design is a sensory immersive experience that combines audio and visual to teleport someone virtually into an alternative digital dimension.
While this technology has found takers in the gaming industry, other niches like IT, communications and automobile technologies are also aggressively experimenting on the same. This has a lot of potential for the future.
2. Autonomous Technology-
While we are already in a world that has the presence of semi-autonomous tech, the next few years are going to see a rise in completely autonomous solutions.
These pieces of technology will have state-of-the-art advanced AI that will help it take independent decisions that are in the best interests of human beings. From your normal household appliances to cars and public transport vehicles, autonomous tech is going to have a major impact on our world.
3. Space Exploration-
You do not need to be a NASA-certified astronaut to go into space anymore. With names like SpaceX, Blue Origin, and Virgin Galactica exploring Space Tourism, normal individuals can fulfill their dreams of exploring space.
Private research and finding into space can allow us to explore multiple planets for signs of life and maybe set up human habitation over the next century. While this was something completely unrealistic it shows signs of becoming a reality.
4. Nanotechnologies-
Scientists are innovating on nanotechnologies in multiple domains. Whether it is in the field of medicine or engineering and manufacturing, nanotechnology promises to be a highly exciting piece of tech for future use.
This is true especially in the field of medicine where nanomedicine is helping in understanding and exploring ways of faster digestion of medical compounds to benefit serious patients with conditions like cancer, HIV, and other ailments.
5. Blockchain Technology-
If you have ever read about cryptocurrencies, chances are you must have come across the term, Blockchain Technology. A Blockchain is like a distributed ledger that becomes a record or storehouse of every transaction ever made.
It is distributed on a peer-to-peer network and cannot be manipulated or changed by the whims and fancies of any one person. Blockchain technology has found a lot of takers from the world of finance to medicine and law.
The Bottom Line
You can say that technologies like VR, AR, and ML are also going to become a big part of our lives. However, just to clarify, these technologies are already a major element in our everyday solutions. The reason why we are unable to feel their presence as much around us is that they operate mostly at an enterprise level.
The above-mentioned five technologies do not need a decade to start making their presence felt. Most of them are already being worked on and rolled out in different capacities. If you have any other questions that you would like us to address, drop them in the comments section.
Visit here – Finscreener