Web Design
What Are The Five Mistakes You Must Avoid While Creating An RFP?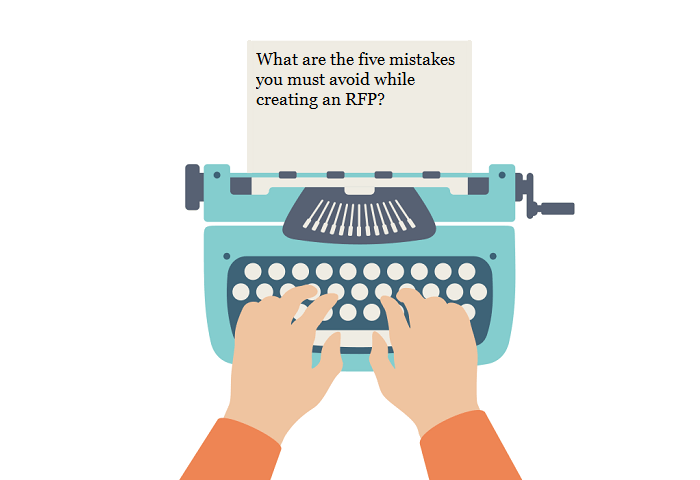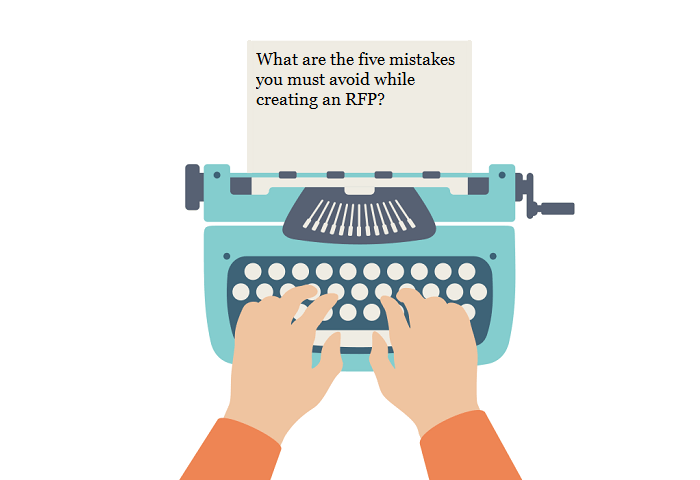 When you are planning to work with a website design agency on a redesign project, you need to take the first step by writing a website design RFP. You will need one of these proposals even when your business requires a new site, and you want a leading design agency to take up the responsibility. While people will try to tell you writing an RFP is easy, and a few will try to tell you that it is a nightmare, in truth, writing one is going to be more challenging than setting up the first ever website of your carrier. There are no standard protocols for writing RFPs, and the process is often difficult, confusing and disenchanting for the parties involved.
Writing an RFP is always a last-minute decision for most businesses. We only think about reaching out to vendors when we are in immediate need of a site or platform. As a result, we rush through the writing process, send it to multiple vendors and then sit with our fingers crossed as the deadline races towards us. When these agencies look at your RFP, they have complete right to assume all details about the budget, size, scope, and theme of the project. Unless you are thorough about these aspects of your site and project, it will be difficult for the prospective vendors to respond to your proposals appropriately. If you are confused about what you want, how can you expect your vendors to understand your requirements from the RFP?
There are hundreds of posts that talk about the ideal way to craft an RFP, but there are only a few that mention what not to do. So, without further ado, we will give you the things you must avoid while creating an RFP –
You are making an RFP when you don't need one
Several organizations have company regulations that require the higher authorities to draft an RFP when they need help with website redesigns. All non-profit organizations, government agencies, and high education institutions have legislative regulations that make RFPs mandatory. Most organizations with an option to avoid RFPs do so because they do not have such mandates. If you belong to the second category, you need to take a step back and reconsider the possibilities before you heave a sigh of relief. All RFPs can precede huge projects, and you should not avoid them simply because they seem like extra work.
You need to speak with the design agencies in your virtual Rolodex. There is no need to sit down and draft an RFP each time, but you need to communicate your needs to the concerned parties in time for pitches and counter-proposals.
You don't have a set timeline or budget for the design project
Not having a budget or a timeline for a project, is as good as not having a plan in hand at all. You cannot reach out to vendors with a half-finished proposal that leaves the budget to assumption and timeline to chance.
Approaching prospective agency partners without an idea of the expense and the project timeline is equivalent to harassing them and wasting their time. Sometimes, you may end up conversing with agencies that are expecting a higher pay. Listing your project expenses beforehand will save your effort and their time since it will act as a preliminary screening process.
You do not know which part of your site requires mending or rebuilding
Sometimes, a business website requires partial rebuilds and repairs. Business owners often do not realize which parts of their active site require rebuilding. It is not enough to ask for a website rebuild from an expert. You need to mention the specific sections and pages that require expert attention. Your site can include hundreds of pages, but not all need inclusion in this project.
Before you create your RFP, you need to audit your business site. You can approach expert SEO agencies for auditing your site, or you can use tools like SEMRush, Screaming Frog and Moz for analyzing the integrity of these sites. It is imperative to have someone in your team, who can interpret this data and can tell you exactly what pages you need to include in the RFP.
Your RFP does not pay enough attention to your site content
The content of a site can determine the net outcome of the rebuilding process. Apart from the HTML, CSS, JavaScript, and fonts, a website is nothing but the collection of excellent attention worthy content. The quality of it will determine the level of attention you get from the visitors. It will determine every key metric including CTR, dwell time, and conversion rates.
The only way to decide what kind of content you need is by assessing your budget first. It can help you in the following ways –
Does your website audit include content audit as well? If so, what parts of the content require rework?
Do you have resources for content creation or content strategy?
How much new content can you afford?
Do you have raw material that can work with repurposing? Do you have full-time talent to help you with it?
Do you have a new CMS for storing and managing website content?
It has become difficult for websites to garner relevant traffic without content marketing. It is one of the definitive ways to embrace organic SEO without spending hundreds on visits and views.
Your RFP does not include your branding requisites
A brand's website is the ultimate insignia of its online presence. Without a complete website design, it will be impossible for you to take charge of your brand image. The features of a site define the brand you are and the quality of services you offer. That includes more than the logo, colors, mission statement, and theme.
Whatever your exclusive branding needs are, you need to mention them clearly in the RFP. In case you are looking towards changing your corporate logo, mission, values or impression, you need to communicate with the prospective partner agencies.
Whatever you do, always remember to be specific about what you need. When you find an agency that can help you with website redesign, speak with them about exactly what your brand needs. Do not try to include all brand strategy, online marketing and website optimization requirements in one RFP. The best design agency does not have to be the best SEO and marketing agency as well! Avoid these mistakes, and it should help you find a reliable website design house in no-time.