SEO
Ultimate Benefits Of No-Follow Links You Should Know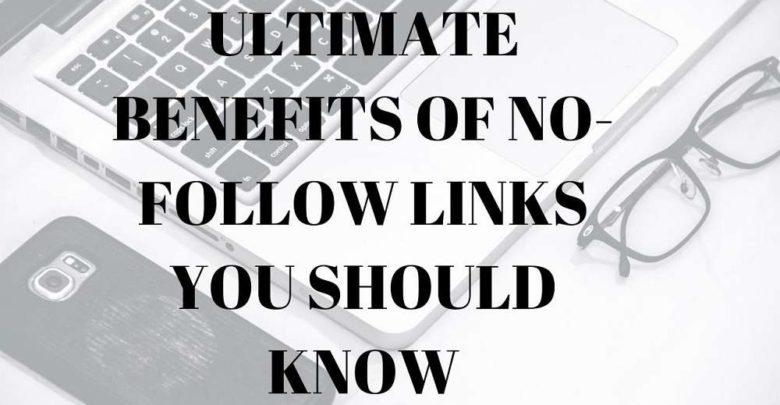 Are No-follow links important?
Why use No-follow links?
If you want to increase your SERP, or to attract more customers for it, one important thing you need to do is to push your brand to appear in the top Google SERPs better.
If you wish to get new user on your website, as well as improve search rankings, then you need to create links to your website on other websites.
There are two types of links that you can add, which include Dofollow and Nofollow links. Nofollow is less beneficial than Do-follow links. But No-follow links are very useful in some cases.
No-follow Backlinks are the benefits for those who want to increase their website's SEO.
What are No-Follow Links?
Okay, you might be wondering what are the no-follow links?
These are links that do not send any link juice to the target website. The "No-follow" link literally means "do not count it" or "do not follow it." Even if no link is passed, but there is no doubt that these links are valuable, and play an important role, which is stated in this post. Read it further!
To create a No-follow link, use of a No-follow tag is shown below.
No-follow link example:   <a href=":https//mypage.com/" rel="nofollow">Anchor Text</a>
What are the Benefits of No-follow Links!
It's true that this type of link does not directly help in the SEO of your website. However, this link is one of the factors that maintain the stability of your website's search engine ranking.
Improves the traffic
The traffic is such that without it you will not get any conversion in any form [This ad can be clicked, lead, sale, etc.] Receiving a no-follow link from a High-quality site will increase your traffic.
On one of my websites, I got a link from Wikipedia [who's not following] and it's a single link that will bring me 100-250 views on a daily basis.
It is all outstanding for user engagement for content.
The thing which I really like about No-follow links is that they will give you a high number of social shares which can generate more traffic and also increase your Ranking as well.
Makes your site natural
Well, having a good amount of both no-follow and do-follow backlinks, the link profile of your site looks natural. It protects you from updates that penalize you for making backlinks.
Creating some nofollow backlinks will remove your chance of any potential Google Penalty.
Domain Authority and Page Authority:
A No-Follow link comes from a social site, comments, forums, and other directory submission sites which shows that you're trying to build backlinks and you're an active member of that group.
Actually, Do-Follow links are more useful for SEO, but a NoFollows link shows that you're not only trying to rank, but you're also actually contribution yourself in the vast community. You will not get any direct connection like a Do-Follow link, but Google can still look it as a Ranking factor that is the link coming from the high-quality site as a result of this it can increase the Domain Authority and Page authority.
Builds Authority
No-follow high-quality backlinks also help your website in gaining Authority. Another benefit of this is the user got to know about you that there is a website which also producing high-quality content and you also get traffic.
When you provide quality than only this going to be happen !!
Safest tag
Another Big advantage or benefit of no-follow backlinks is that they are very safe. Well, you won't have to worry about the no-follow links at all. They work on a no-follow tag which is useless in the eye of Google.
Note: As we all know that Link Building is a long term process. All you need o is make this links natural. You do not have to use Link Building paying services and all.
Should we Make No-Follow Backlinks?
The link building includes a lot of smart work that should keep your site standing on the top even when animals are free from the zoo. So to make a comment on someone's blog related to your niche, you will be making a connection in this way as well as some no-follow links (most are not following the comment link).
How to protect your site from the risk and effect of no-follow links :
The points of no-follow links are focused on the following questions.
Does a follow link does not affect the ranking in search results, and how does Google evaluate them?
Let's look at a practical case. One link from Wikipedia is more relevant for Authority and Trust so that it is more important for SEO, even if the link is no-follow it doesn't even matter. No Follow Link also work as a trust signal, it can also mean that creating link from a low-quality site will show bad impact on SEO as a Spam you link so, be careful.
Should you be bothered with no-follow links or are they totally useless?
With the above estimates, one could have thought that there is no need to deal with the no-follow link because they do not take any risk. If, however, we believe that Google's explanation is a simplification, on the other hand, and incompatible, on the other, it is worthwhile to spend more time in analyzing and reviewing no-follow links.
Google's statements on No Follows
In general, we do not follow them. This means that Google does not transfer PageRank or anchor text to these links. Essentially, using No Follow, we leave the target link from our overall graph of the web.
However, if other sites have been submitted to Google in a Sitemap without a follow-up or without a URL, then the target pages can still be visible in our index. In addition, it is important to keep in mind that other search engines can handle no follow up in a few different ways. "
Source: Google Support
If you have more Curioucities and questions about issue ?? Let me know below in the comment.