Web Design
24 Things to Consider Before Designing and Developing a Website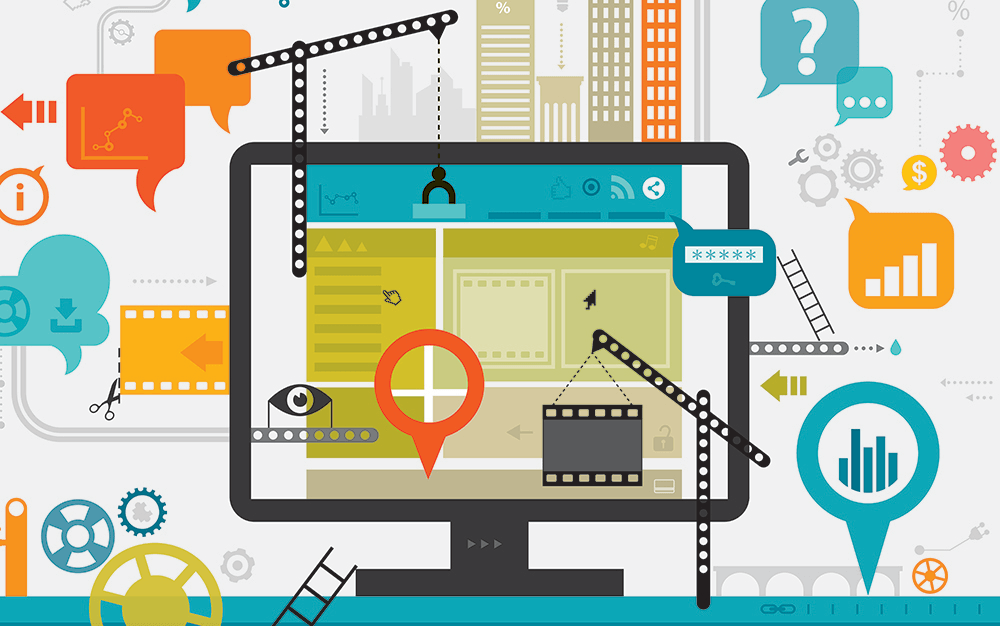 A simple question for all our internet users, what is a website? It is a single domain contains different web pages. We should all focus on different things before you make a website.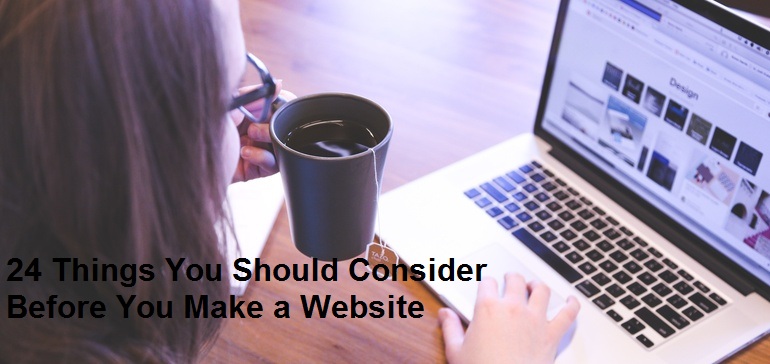 Things You Should Consider Before You Make a Website
1-Domain — Decide a name that people can keep in mind easily and choose intelligently whatever you choose .com, .net, and others.
2- Hosting — choose a trustworthy one and observe how much ability you wish
3- Technology — which technology you are going to use HTHL, CMSS3, JAVASCRIPT and others
4-Purposes — must know about the purpose of making a website — corporate, e-commerce, business and others.
5-Layout & colours — Colour brings a new look to your site. Neat and clean layout is always preferred by visitors. Don't fail to remember about the footer too.
6-Site Map – Clear the sitemap and flowchart from the website.
7- Content – Your website should provide informative content to the users. Aim certain keywords to get high rank in the search engine pages.
8-Audiences — you should know who your audiences are, then you can create content that appeal them.
9-Advertisement — don't put unnecessary advertisements on your website. If you feel necessary, then put here.
10-Pop up Messages — Stop pop up messages! It is one of the most annoying types of advertisement because of slow loading and sometime you can't close it.
11-Attractive Website — a website should be simple and yet specialized
12-Buttons — Create an attractive buttons and use colours like orange or yellow
13-Background — you should go for a fresh, colourful and beautiful background
14-Image — Go for an amazing image combination so that it create long lasting impression for all
15-Easy Navigation — User should easily get your website
16- Unique — there are so many great websites out there, so your website should stand out from the crowd
17- Update — Keep your website well informed so that visitors visit regularly to your website
18-Optimized — your website should be user-friendly and easy to find in search engine results
19- Cross Browser — your website should be able to viewed properly in all kinds of modern browser
20- Social Media — add social media to facilitate easy content sharing
21- Typography — Choose font carefully as you don't want your readers to narrow their eyes when reading your text
22-Analytics — you can analyse and optimize your website
23- Provide security — Visitor should feel safe when they leave their information on your website, especially when they give their contacts and credit card details
24-Footer — Footer may not be the main thing in a website, but with a well-designed footer you can impress visitors
Definitely, you will wish to check out our services page. Let us assist you to develop a valuable website designing for your commerce, modified to your possible design.