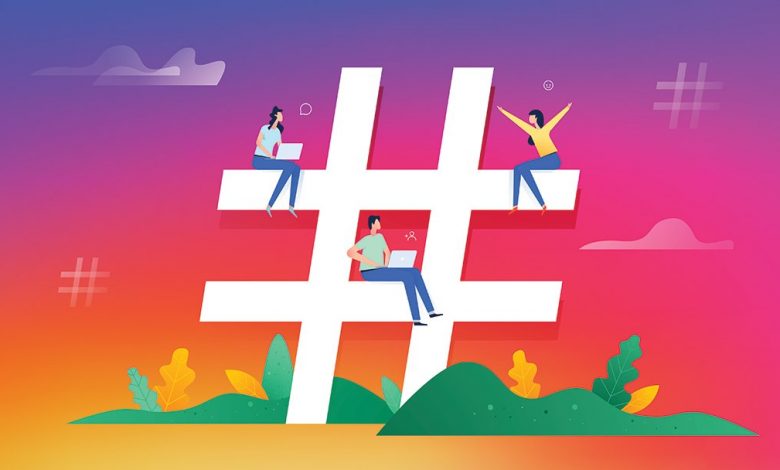 In today's age of social media, Hash Tags are flying everywhere. Hash Tag # is derived from the word hash, which effectively makes the content portion of the post more apparent to all people who share your similar interest. When you use a hash tag in a post, social media sites index it and make it searchable for others
What is a #hashtag?
A hashtag, or more often known as the symbol "#," has become an important aspect of social networking. It is a type of content label. It enables those who are interested in a certain subject to rapidly locate content on that subject. These are primarily used on social media platforms. They gained a lot of attention on Twitter. However, these can now be used on various social media sites such as Twitter, Facebook, Instagram, YouTube, and others. The hashtag label can be added to any communication that contains content on a relevant topic. Others looking for that topic might go for that label on the same social media platform to find more messages. A hashtag looks something like this:  #4seohelp or #digitalmarketing.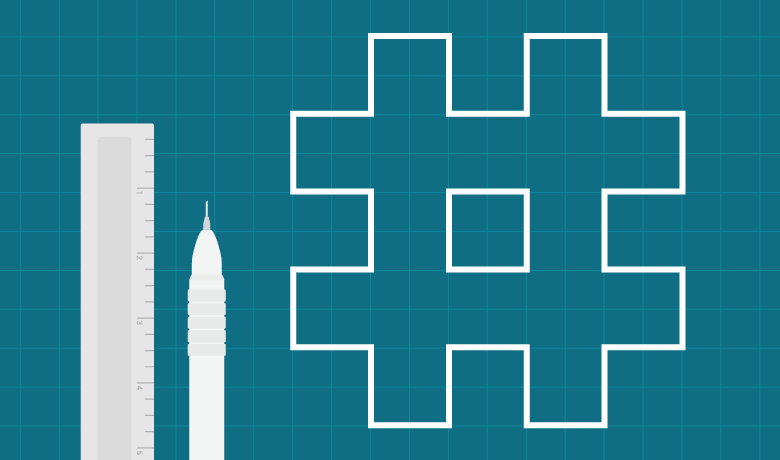 Benefits Of Using #hashtags
The hashtag (#) has become an integral part of digital interaction, bringing users from many social media platforms together around a common theme. Despite their widespread use on social media, many people are still unaware of how to properly use hashtags or how they benefit businesses.
One of the main reasons these have become so popular on social media is their potential to assist marketers and businesses in developing targeted campaigns.
The most effective applications of hashtags on Instagram are for branding and visibility. If you're a new company, these can help you reach a wider audience and raise brand awareness.
Instagram hashtags can be used to study competitor accounts, top posts, and most-used ones. This knowledge can assist you measure an audience's reaction to a competitor's post(s), giving you insight into what works and what doesn't for your own social media marketing.
The most important thing is to make sure you know which one are is relevant to your company and customers so you can utilize them effectively.
Buyers, for the most part, have a mindset. You may market your business with the greatest hashtags that suit their needs, regardless of what they are looking for.
A fantastic photograph is the most effective form of advertising for any product or service. When you upload your photography on social media networks, it's critical to reach as many people as possible.
Customer feedback will have a significant impact on your business techniques and reputation. You may have immediate access to your customers' opinions and ideas by using social media channels. Using these to build relationships with your followers is a unique approach to do it. People adore using these to share noteworthy moments, events, and purchases.
On some social media platforms, such as Instagram, using these will help you reach more people, which will almost always result in more followers.
As previously said, these will allow you to perform more efficient searches. When someone looks for you or what you have to offer, they do the same thing you do.
The usage of hashtags can substantially ease the process of discovering relevant and specialized messages on social media.
Depending on which social site you're using, these might help you start conversations with your audience.
How To Use The Right #hashtags?
You've already lost the race if your hashtag isn't relaying information relevant to your business. You should be able to tie the hashtag you utilize to your services and products.
It's best to keep your hashtags simple and to the point. Long ones are often difficult to read. As a result, stay away from them as much as possible.
When it comes to the message that it conveys, clarity is critical. It should be appropriate for the event or campaign in which you wish to use it. Make sure it isn't imprecise or ambiguous.
Choose a slogan that is memorable, distinct, and resonates with your target market. Create your own one to start your own conversation and campaign.
Before you choose a hashtag to use, be sure it fits the type of conversation you want to have. Due investigation guarantees that any hashtag you choose will benefit your company.
Any social media metrics (under the network's settings) should also be examined. These frequently include popular ones as well as hashtags that are relevant to your brand.
Some Of The Dos & Don'ts Of #hashtags
Dos
If at all possible, avoid utilizing Hash Tags that have already been utilized, as this will reduce the value for those who have previously done so.
Encourage others to utilize your Hash Tags to help promote your brand and increase your customer reach.
Check out the most popular Hash Tags in your business and make sure they follow the social networking rules.
Add Hash Tags to your photographs to increase not only the number of views but also the level of customer engagement.
Use the popular Hash Tags at all times. With a large amount of brand exposure, the relevance of this will boost the brand value.
Don'ts
To acquire the trend flag, never use abusive or racial discriminatory Hash Tags. This will keep you out of the popularity contest.
Never use Hash Tags that are erroneous. The clouds of negative consequences are created by incorrect spellings and irrelevancy.
Don't use a Hash Tag for terms that are too long. This may make it more difficult for a user to read the words.
Never use the exact same Hash Tags that your competitors are using. Make it one-of-a-kind and timely.
Overused Hash Tags should never be used. Don't let those tags that emerge for split seconds bury your posts.