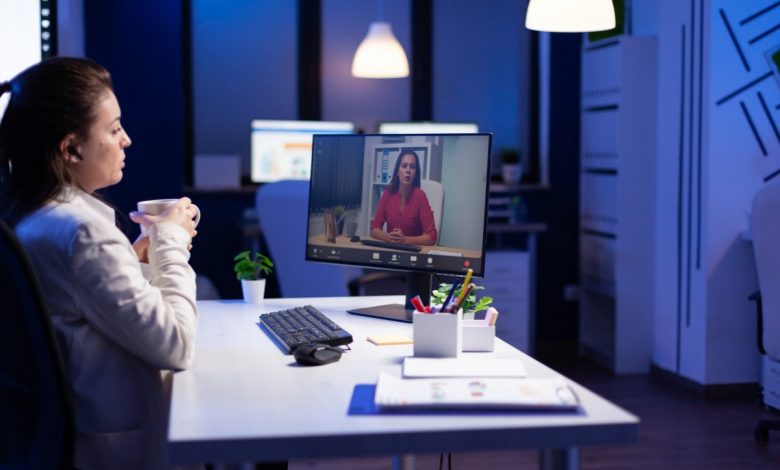 Social media is about showcasing your brand to spark interest and capture people's attention on your friends' or followers' lists. Earlier, images enjoyed an upper edge on social platforms, but presently videos have displaced them as the most viewed and liked objects of admiration.
The number of active users on various social platforms is also growing exponentially. Facebook has a user base of 2.91 billion, followed by YouTube, Instagram, and TikTok, which play host to 2.562, 1.478, and 1 billion users, respectively. Funny and engaging videos offer a stellar gateway to the hearts of the majority of these users.
Importance of Video Content on Social Media
The stats related to social media users and video-watching hours must have excited you. The section below will offer you further insights into how your brand stands to benefit strategically by unlocking the potential of videos on social sites.
Videos Improve Brand Recall Rate
Visual messages remain etched in our subconscious memories 60K times better than textual content. This is because the human brain's neural network is wired to process videos at a lightning-fast pace compared to uninspiring textual formats.
Even a casual social viewer who gets interested in your brand's video will be able to recall the brand better when an opportune niche-related purchasing moment presents itself in their life. Videos evoke emotions responsible for better bonding with a brand.
Videos Fuel Brand Awareness Drive
Social platforms offer a fertile landscape to generate awareness about your brand comprehensively. A good video is a handy tool to accomplish this. If your visual content appeals to audiences' sensibilities, they won't think twice about liking, commenting, and sharing your videos.
As your content reach a higher number of prospects, informing newer leads about your brand becomes a cakewalk. Videos also motivate viewers to explore more about your brand.
Videos Render Customer Retention Exercise Fruitful
Social media allow brands to create pages to showcase their unique content. You can capitalize on this to post immersive videos at regular intervals to keep your existing customers well-informed of your brand's plans and activities.
Your customers love to spend more time on social media than visiting your site. Hence, if all your updates are available through easy-to-digest and engaging videos on your brand's page, customers will feel more connected to your organization. This will reduce the churn rate and also promote loyalty.
Videos Entice Leads With Riveting Storytelling
A stray content piece may not be compelling enough to align the interests of targeted leads with your brand's intent. You need to tell your story so that leads start empathizing with you.
Social media offers a promising platform to narrate your brand's mission, vision, and customer orientation in a credible way. How? With a series of engrossing video snippets that gradually pique viewers' curiosity and arrest their attention.
You can rest assured that regular posting of interesting videos would certainly influence even apathetic leads because they would invariably visit social media and won't ignore your content for long. Good storytelling with impressive videos nurture leads on a social platform like nothing else. This is driving 86% of businesses to use videos for marketing.
Videos Power Your SEO Strategies
The new algorithms of Google favor videos because they better cater to the information-gathering needs of the online population. Google has also started showing short-video results for relevant searches. Social platforms are the best places for publishing short-form videos.
If your short brand videos on social media pages, feeds, and reels are being increasingly viewed, search bots, while crawling, shall index your pages better and accord higher SERP (search engine result page) ranking. This will make your brand page appear for all pertinent queries in the opening result pages.
Always accompany your video posts on social media pages with concise and clear descriptions, meta tags, and header information studded with targeted keywords. You may visit a good video editing website to refine your visual content and voice over, add the necessary information to ensure optimum visibility in search results. This shall bring you into the league of 87% marketers who have experienced increased organic traffic by deploying videos.
Videos Can Increase Sales and Multiply ROI
Users of different ages and demographics frequent social platforms. Most of them are willing to splurge on products that capture their interest. You can easily make such prospects interested in your brand with explainer videos, product demo videos, tutorials, offer videos, etc.
If your brand videos succeed in arousing and sustaining viewers' interest, most of them are likely to respond favorably to the videos' call to action. Further, videos can convert people to brand advocates who will spread the word about you by sharing your content on their social pages for better visibility.
These will bring about a visible improvement in your sales and returns on investment. Already, the sales of 81% of marketers using videos have skyrocketed.
Videos Give a Humane Touch To Your Brand
It is a basic human instinct to associate with things one can relate to. This holds for branding exercises too. If you can showcase the human face of your brand to targeted leads and customers, consumer acquisition and retention will become easier.
Videos posted through your brand's social media pages offer a good scope to get up and close to your audiences. You can ask page visitors to create and post user-generated content through your pages. Exciting prizes for good content would draw out optimum responses.
Your brand's directors can interact directly with users through Livestream videos and respond to their queries satisfactorily. Your employees can post behind-the-scenes videos to showcase your company's culture and customer orientation.
You can organize polls, quizzes, etc., around videos posted on your social channels. Never forget to respond to every comment of users on the video content. You may also make videos about how your brand is trying to conserve the environment, uplift the living standards of underprivileged people, or add prestige to your country's corporate ethos.
These exercises on your part will demonstrate the personal side of your brand, which will spontaneously increase organic traffic inflow to your brand's online touchpoints. 93% of marketers assert that videos have been instrumental in increasing brand awareness among leads.
Videos Help You Measure The Pulse of Audiences
All popular social platforms have built-in analytics that offers accurate insights into the audience engagement metrics for video content. You can analyze what kind of visual content is most liked and what is shunned. This will give you actionable inputs on customers' preferences and expectations. You can tweak your marketing efforts accordingly.
Incidentally, having their fingers on the prospects' pulse through video analytics has enabled 87% of marketers to better their business ROIs.
Conclusion
The importance of videos for social media marketing cannot be overstated. You can easily create intriguing visual content that can instill trust in your brand among targeted prospects. Videos are proven catalysts to fast-track the growth of popularity and credibility of any brand.
You must harness videos' limitless potential to reach a wider audience in a short time at a minimum budget. The strategic decision to deploy videos on relevant social media touchpoints will always result in harvesting rich dividends. Catch on to the latest social media fad and put your brand on the growth trajectory.