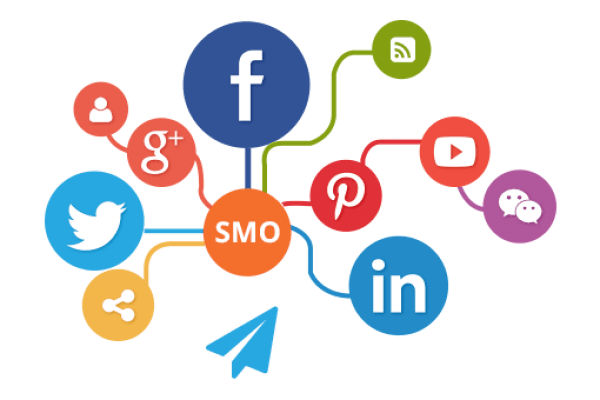 What is Social Media Optimization (SMO)?
SMO(Social media optimization) is a technique of Internet marketing where the Social Networking is used for promotion of the website, using videos and photo sharing websites. SMO includes uses of RSS feeds, social news and bookmarking sites, as well as social media sites, such as Twitter, Google+, Facebook, Pintrest, Instagram, My Space, Digg  and more. You can create fan pages of your website on sites like Facebook, Google+ and more.
SMO is considered to be one of the important ways of search engine marketing; the main focus of SMO is to drive traffic from sources other than search engines. However, improved search ranking is also a benefit of successful SMO. SMO is more useful or to be as an integral part of organizations or individuals who concern about their online presence.  Additionally, SMO also can be implemented to promote a community of the associated site, allowing for a healthy business-to-consumer (B2C) relationship.
There are two categories of SMO/Social SEO:
Social media features to be added in the content itself, including: RSS feeds, social news and sharing buttons, user rating and polling tools, and incorporating the community functionalities like images and videos.

Promotional activities in social media aside from the content being promoted, including: blogging, commenting on other blogs, participating in discussion groups, and posting status updates on social networking profiles.