Other
Websites that Help You Study: How to Get Help with Homework?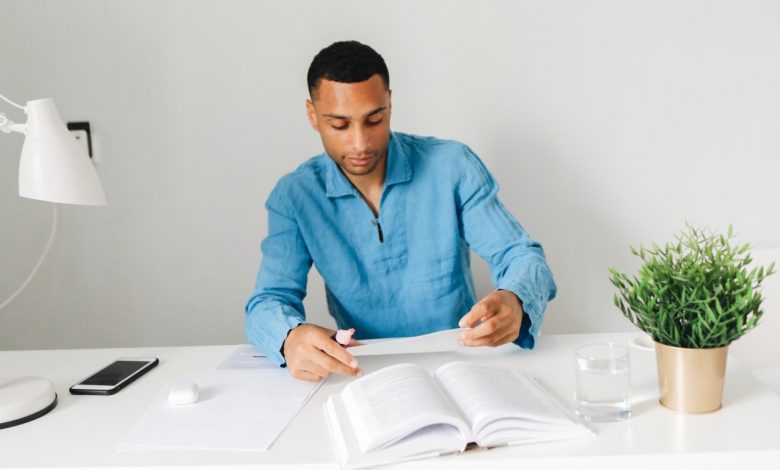 Students often need to do written assignments in college or university. For programming students, such assignments can include research papers on theoretical topics. They may also need to do calculations or code as part of their homework. Such an assignment can be your HW or a final paper. In both cases, it is important to create a paper best done. Yet, technical students may lack time for difficult calculations. They may also lack writing skills for theoretical course papers. If it is your case, you can find programming help online. You can find useful websites for students or address an online writing agency.
Useful Study Websites for Programming
Today, there is a great variety of useful study websites for programming students. Let's look at the most popular ones:
HackerRank is a programming assignment help service for beginners. So, it would be great if you are studying to learn programming and web development. The website provides 30-day programming courses that will improve your skills. This means that it can be an extra resource for you to get better in the long term. You can use the courses to prepare for your exams or do homework better in the future. Here, you will find help with a wide range of programming languages. What is more, you can get your future job on the website.
Another good resource where you can get homework help is Free Code Camp. The service has a lot of useful guidelines and other materials to help with coding hw. The resource is a helper for beginners and advanced web developers. If someone wants to learn HTML, Javascript, or another programming language, the service is good. The service is also applicable for students who need practice in their coding. What is more, you will get important algorithms and web development libraries. You can apply the materials while doing your programming homework.
Geek for Geeks is one of the free helpful study websites with lots of materials. Here, you will find articles and practical exercises on different programming languages. You will also find help with coding and theoretical assignments. What is more, the website offers interactive quizzes. By going through them, you can both learn and entertain. This allows you to train your skills in programming and coding. So, you will easily do your homework later, and prepare for your exams. In the articles, you can find answers to your homework problems. The website deals with C, C++, Python, Java, Javascript, and other programming languages. It can also be useful for beginners.
Other Helpful Websites for Students
There are also some other good study websites for programming students:
Codeacademy is one of the most popular studying websites. The service is designed in the form of a course library. There are online interactive courses on different subjects. Programming is one of them, and you can find help with twelve programming languages here. For example, you may find sessions on Python, JavaScript, C++, and other languages. Together with theoretical courses, you can practice your skills in tasks. There are practical assignments for each stage of learning. So, you can track your progress and improve further.
When you register on the website, you choose the subjects you are going to learn. This means that you should choose your programming language and progress in it. In the system, you will see your points and general results. While you are learning, you will get instant answers to your assignments. So, you will receive explanations and figure out the problems better.
Codementor is another great website that helps in learning programming. The website materials are arranged into projects designed by professional web developers. You will be working on the projects and at the same time learning coding. The advanced web developers will give you feedback and help with any questions. You will also have your personal mentor if you pay more. The website is great to apply your theoretical knowledge in practice. So, later, it will be easier for you to do your homework coding assignments.
To find the project you need on the website, you should look at the necessary category. All the projects are arranged into subjects and categories. There is also an option to manage several projects at a time. What is more, after you finish them, you can use them in your portfolio. Such projects bring your job experience and references from the project managers.
HackerEath is also a platform for web developers and coders. It is mostly a service for people who already know the basics of programming. The resource provides a wide range of theoretical materials. You can look through them to find an answer to the theory in your assignment. You can also find coding algorithms there. What is more, the website allows students to practice coding a lot.
After you learn the material and practice, you can take part in coding projects. So, you will get professional skills and job experience for the future. HackerEarth also includes employers who hire web developers. So, you can manage a project and then go through an interview for your future job.
Programming Help Online: The Best Writing Service
What if I am stuck with my coding? Who can help me with the assignment? You can ask for help with homework. For example, you may address an online writing service for programming students. One of the best coding services is AssignCode.com which has a lot of advantages:
Each writer in the company is a professional in programming and coding. They have years of experience in programming and writing.
No matter when you order your homework, you will get it ready in time and meet the deadline.
Each expert in the writing agency creates a paper of high quality. You can also ask for explanations if you do not understand some algorithms.
So, addressing an online writing service is a good step towards the best mark.