Ecommerce
8 Tips for Retail Sales on an Ecommerce Platform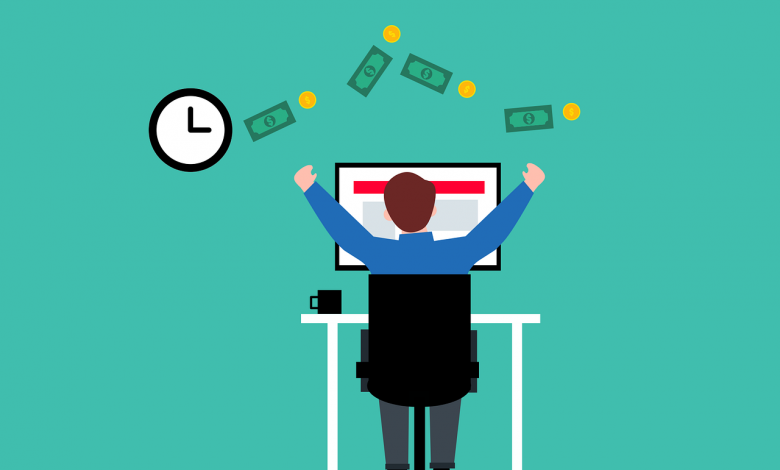 The startup ecosystem has never been disrupted as much as by eCommerce. T-shirts, shoes, jewellery, software, and even houses can be purchased online. However, not all eCommerce businesses are profitable.
No matter how tempting this could look, you can't just expect that since you've put up an eCommerce website, your products will sell. There is a lot of competition, regardless of your niche. If you want to build a long-lasting eCommerce business, you'll need the necessary tools, such as quick website loading and eCommerce order management.
Hence, to assist you in starting and growing your online business, we have listed a few tips and top eCommerce suggestions for maximum sales. Let's get started!
1. Concentrate on Creating A Brand
Most of the time, when consumers think about a brand, they see it visually. However, the brand plays a significant influence in influencing their buying decision deep within their subconscious minds. Aside from visual appearance, associations, experience, message, and personality are all important factors in making a brand stand out. You may use the following advice to develop a compelling brand for your online store:
Spend some time crafting your brand's messaging. Consider how you'll convey it as well.
Design a logo that stands out and conveys the essence of your brand. Your brand message should also be reflected in the other visual components. For an online business selling plants, choosing a green design would be a smart option.
Apply your graphics to all of your marketing materials, including the images of your products, as doing so fosters consumer trust.
Branding is important, but you also need to perform a lot of research to develop a message that speaks to the needs, desires, and interests of your target audience.
2. Make the Customer the First Priority
Your online store's expansion and success are totally dependent on the customer. When designing your website and when it launches, keep the user in mind to maximize sales. Give customers the options they need to decide whether to make a purchase, including affordable prices, user-friendliness, quick checkout, secure payment processing, free shipping, and more.
3. Test Your Ecommerce Website
Many owners of e-commerce companies create their websites and then quickly go live without conducting extensive testing. This may result in a catastrophe for e-commerce and much lower sales. Consider every detail, from using a Google product search to find the site to receiving order confirmation emails. Before going live, fix everything that isn't working.
As soon as the app is launched, it must also be tested. Testing product pages, offer pages, deals pages, and other website assets via A/B testing is the key to getting maximum sales. To see how visitors interact with each page on your site, set up a heat map.
4. Ensure Your Site Is Mobile Friendly
If your website is not mobile-friendly, you risk losing a lot of prospective clients to rivals who do have mobile-friendly e-commerce websites. Why? The age of the consumer is mobile. Smartphones have become inseparable from individuals, and consumers use smartphones to search for and purchase items online. This is one of the most crucial suggestions for maximizing sales.
5. Make a Chat Option Available on Your Website
Since the COVID-19 epidemic broke out, more consumers are turning to chat to get in touch with businesses. If your website doesn't already have one, install one and keep an eye on it all day.
When you aren't always connected to the internet, include an autoresponder to inform your customers when you will be back online. Additionally, you can use Virtual Agent Technology (VAT), a plug-in that allows customers to ask common questions about your products and services immediately.
6. Put customer reviews on product pages
While it may be intimidating to allow consumers to leave both good and negative comments about your products on your website, adding customer reviews can enhance your sales. Research shows that 94% of consumers actively look for and read internet reviews to learn more about a good or service. Also, if a product receives negative feedback frequently, you should either fix the problems or stop selling it. Allow users to contribute comments in addition to star ratings when adding reviews. Make reviewing products as simple as you can for customers.
7. Use responsive design
With 1 in 4 consumers utilizing mobile devices to make purchases, your online business should be simple to explore and purchase from while using a mobile device. Use a platform for eCommerce that supports responsive design so that websites will appear properly on mobile devices. Give your clients the option to purchase goods whenever they want, from any location, and on whatever device they like.
8. Simplify User Experience
Customers should be able to locate what they're looking for and buy it as fast as possible. If your analytics show that many people are visiting your site but not purchasing, your user experience might be the cause.
Ask friends and family members who are members of your target market to act as buyers, then observe them while they browse through and make purchases from your online store. Look for places where they stumble or experience difficulty. Your website's search function, product navigation, and checkout are frequent problems that need to be fixed. If you don't know how to fix that, outsource eCommerce customer support & services.
Conclusion
Increasing online sales requires ongoing learning. The more innovative and forward-thinking you are, the more likely it is that you will outsmart and surpass your competitors.
If you're confused about how to apply eCommerce selling tips to your business, Magneto solutions can help. Being a top eCommerce web development company, we have built eCommerce websites for customers just like you for years.
As we specialize in building eCommerce websites and supporting you in growing sales, you can be confident that your strategy is in excellent hands. To build a unique eCommerce website that increases your sales, we will investigate your company, ascertain your goals, and discuss your budget. To learn more, please contact us.