Video content has increasingly become the most viewed digital media today. More people are tuned in to watch online videos than to look at pictures or read texts. This has presented an advantage for video content creators or vloggers to pull in a large viewership.
If you're looking to increase the number of viewers for your vlog, there are a few simple ways you can get this done. These key suggestions apply whether you're a streamer or video content creator who uses a streaming site or social media platform.
Here's how you can get more viewers for your vlog.
1. Plan Live Events Around Your Video
Livestreaming has become one of the most-watched forms of vlogging in recent years. This is mainly because audiences prefer viewing content where they can engage with you, the vlogger, and other viewers on a live chat in real-time. It presents an opportunity to maximize the number of people watching and pull in more viewers as you continue streaming.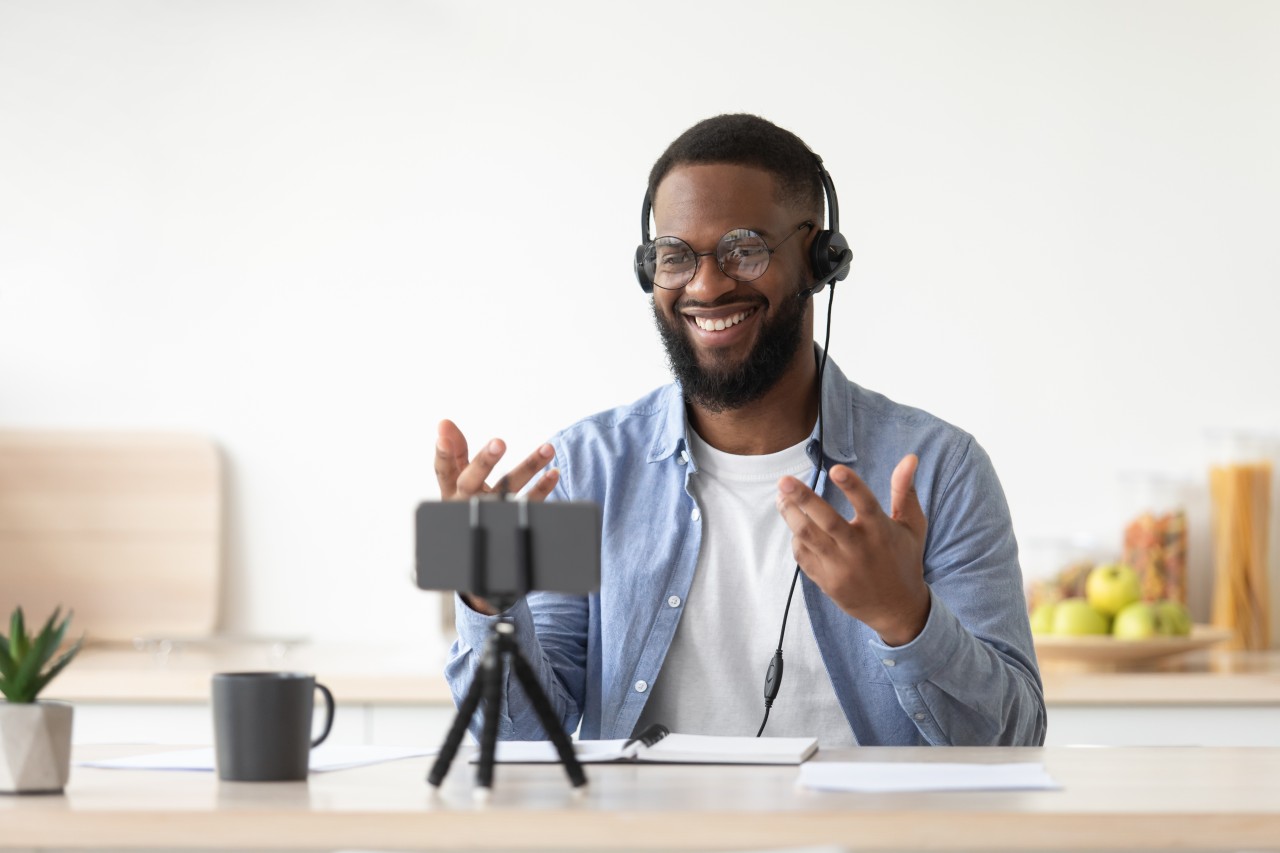 Thus, you should plan events around your video streams and set date and time reminders on the vlogging platform you're using. This gives existing viewers something to look forward to. Moreover, it is an event the viewers can share within their network, especially if they know other people who are interested in the stream event you'll be creating.
To get you started on live event streaming, you can get IGTV video views to build your audience and establish your presence first if you're using the standalone app. For instance, popular live video event ideas include location and virtual tours, video essays, real-time gaming, and VR chats vlogs.
2. Improve Your Vlog Channel Profile
Think of your channel profile like it's your brand identity as a vlogger. It establishes what your vlog is about and what type of video content creator you are. Thus, you should update your channel profile with all the necessary details, so viewers know what to expect from you. This, in turn, can help you attract more subscribers and viewers who share the same interests in your content. Doing all this can also build credibility for your vlog over time.
To improve your channel profile, you can fill in all the sections and keep them brief. This includes your about page in the channel description box. Then, you can add an easily recognizable profile picture and watermark that can be embedded into your vlog videos. Next, link your social media profile to expand your audience network. In this way, more potential viewers can find your vlogs if they come across them on other platforms.
3. Post Consistently And Timely
Most social media, search engines, and streaming platform algorithms favor channels and accounts that post consistently. This means that the more you upload routinely, the higher the chance that your videos will appear on search and explore pages. Thus, you should aim to create and post videos once every two weeks or at least once a month at a minimum if you want to get more videos eventually. Remember that your posting schedule should give you enough time to edit before you upload.
In terms of timeliness, try to upload your videos at a time when most of your audience is active online. Finding the right time to post can be tricky to detect. However, you can use your insights data if you're vlogging on social media or use automatic likes to increase the chances of getting your videos featured on the general content feed.
In addition to this, make sure that you post content that matches a day's event or theme ahead of schedule. For instance, if you're vlogging about Christmas, post your video either before or early on the day and not after to keep it relevant.
4. Organize Your Videos Into Themed Playlists
No matter what vlogging site you use, you can be sure that it gets enormous traffic every day. Due to this, viewers can get overwhelmed by the sheer volume of content they're exposed to and want to watch. This can lead to audiences filtering out videos that seem to come up randomly.
Therefore, sorting out your videos into categorized playlists streamlines the viewers' search process and makes it easier to find the related videos they're looking for. For each playlist category, make sure you use tags to improve the playlisted vlog's SEO ranking on the video platform too. That way, you increase the visibility of your videos and get more viewers looking for more of that specific content.
5. Keep Videos Length Suitable To Your Video Topic
Attention spans are getting shorter, especially for video content. Due to this, your videos should be kept as concise as possible if you want to bring in more viewers. However, this is an exception, as long-form vlogs can be successful if you stick to a topic and keep it entertaining.
Viewership data has shown that most people will watch the first two minutes of a video before continuing or leaving. So, put the essential information in those few minutes. In addition, try not to make vlog introductions too long with too much talking, as this could diminish your viewers' attention. The ideal video length for vlogs is between 10-15 minutes to draw in viewers looking to watch something satisfying and enjoyable yet brief.
6. Upload High-Quality Videos
No amount of planning, optimizing, and vlog channel improvement will get you more viewers if the videos themselves aren't high quality. This pertains to the audio, video, image, and graphics resolution of the equipment you use to film. Your video quality can decide whether viewers choose to watch your vlog and keep more of them coming back.
There are a few basic rules to creating high-quality videos, and they're about using the right tools. The camera, microphone, lighting, and set-up will depend on the type of videos you'll create. If your vlog takes place outdoors, you'll have to be extra precise in capturing good quality video and sound. If your existing equipment can't guarantee the acoustics and filing quality, make sure what you capture is editable.
Additionally, since videos are a mainly visual medium, you should try and focus your videos on a subject that's eye-catching and interesting. Keep the content relatable or aspirational so that there's something for every type of viewer. You can also create thumbnails that spark viewers' curiosity.
Conclusion
Getting more viewers for your vlog entails optimizing your content and then using the right methods to increase your visibility on the vlogging platform. You can do this by improving the quality of your videos, using tags, and creating credibility through a detailed profile.
In addition, you should make content that excites viewers and holds their attention within a limited timeframe. These are the overall most essential tips for how you can attract a larger audience to watch your vlog over time.