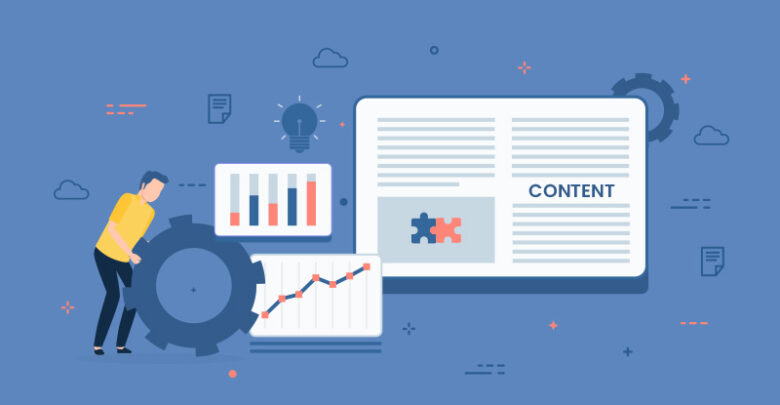 If you are a marketer then you will be used to leveraging a kind of channel to promote your business, up to and including content marketing as well. You may not improve the underperforming content just by creating new content to get more and more leads. But this will not work and it's time to take a hard look at your previous content. Just see how it performs on different platforms like social media. And after checking if you are not ranking in Google's top 10 results for your primary keyword or can be worse.
What is meant by underperforming content?
The content is either on transactional, commercial pages, or editorial ones. And this does not perform its best potential and this can be that content that is either used to attract the best level of organic website traffic. Over around 90% of the content gets no website traffic from Google and this means that around 9 pages out of 10 pages on Google are not likely to receive any type of organic traffic.
Always check your viewers aren't commenting, sharing, linking to, or studying your content then you will have a problem. You have to optimize your content on every platform. You have to re-optimizing your previous posts that used to be popular but are not bringing any traffic to your posts now. You may know that the engagement over the time that piece of content will decrease. If you keep making more content which people like to talk about then you will succeed in content marketing.
So implementing the best tips that you will learn by following it your content engagement will increase easily.
This is a critical situation because many marketers also face many challenges in making content engagement. Many marketers think that creating new content will solve their problem of underperforming content. As per research on the content study there, they found that up to around 76% of the site traffic to a blog which comes from many different posts that had been published a month or maybe before. Before spending your lots of money, time, resources, and your efforts on content creation you should deserve to reap the advantages of increased site traffic. And also you will get more leads, more email subscribers, and more money just by researching more and more.
Many sites rely on effective content on the gap between companies and their viewers.
No content is created on an equal footing and has the opportunity to fulfill the potential. You can follow these ways which are mentioned below:
First of all, find out how your content is performing on a daily basis.
And then detail some specific tips for fixing any type of content platforms that can work harder for you.
The main tools and analytics packages can be used for Google Analytics, SEMrush, and Ahrefs.
You can use the google analytics tool which is free and others can offer free trials in the beginning.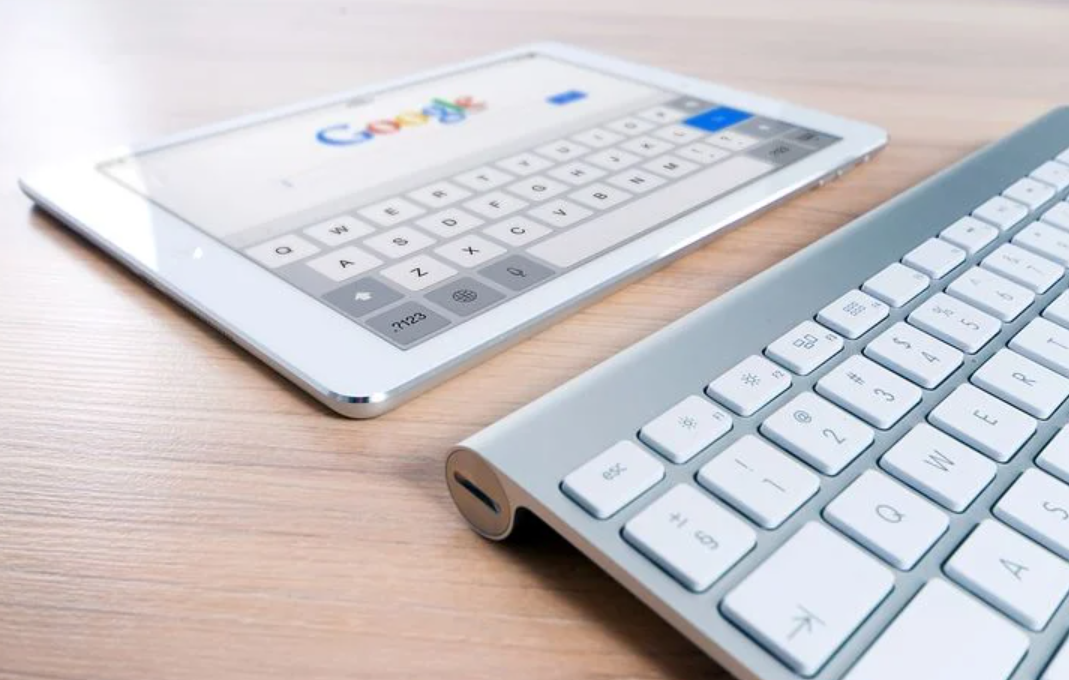 Why is content the main thing in SEO in 2021?
Your content is the most important thing in SEO and by giving more attention to what Google has communicated to the webmasters in the last few years. Always focus on the content pages which drop after a core update and don't have anything to fix.
What is the main reason for underperforming content?
There can be so many reasons why your content is not going well. Your content can be simple but maybe not that good and maybe don't deserve to rank in the top pages. But for this, as mentioned before you have to notice where you are lacking and to do for that issue. Maybe the content that you are uploading is not liked by the audience or does not match the audience intently. But this is a really important thing for example if your content is really interesting and relevant to your audience but does not match the intent that Google is showcasing in the SERP for the keywords. And it is important to match the intent and just understand what, who and how before doing the things. you have seen which type of content does Google is favoring the most. The content should be more relevant and comprehensive rather than concentrating on the content length. And always make sure that your content should be up to date, don't just put a type of content and forget it. Updating your content is important for any marketer.
Users care about the fresh content more rather than the old one nobody wants to read anything outdated. Your page can be seen as duplicate sometimes so seeing these changes try to change the content a little bit so that it won't look duplicated. And now if you have noticed SERP has changed a lot in the last few years which means more new features which are now present weren't there before. By this situation, disruption will also occur to the previous rankings, CTR, or make your content pages fall out of google's previous pages.
How to detect underperforming content?
Before going to the performing issues which you require to understand the components of 10X content which contributes to better performance and higher engagement. The content of this type are mentioned below:
High-quality content and entertaining content
Solution based content
New content and non-promotional
Educational and informative content
Something innovative and thought-leading content
Highly relevant and based on facts
Around 60% of the marketers still struggle a lot with the engaging content when it includes any type of components and the main issue goes well beyond the site traffic a piece of content is getting.
Some points for identifying the underperforming thing
Many times this happens that content gains traction even in a substantial amount. But eventually, lose the traffic and this situation comes when there is the wake of social promotion, a loss of referral links, or maybe a shift in the organic results. So it all depends upon the situation which occurs.
Getting no direct engagement from the content
Nowadays a relevant page also has poor direct engagement and this could point back to a problem with a call-to-action. The main concern is that the content is not matching with the audience's interest.
Not getting organic traffic on your content
It is really disturbing to publish a post and the organic search result can be one of the biggest traffic sources. But now the situation is if your content is poorly optimized then that is a problem.
Not getting as much social engagement
By giving less share on the social media platform is a basic thing that denotes that there is an issue with the content and especially when you are getting steady site traffic to the content to post.
Low page time/session duration per page
Everybody wants their audience to show interest in reading your content and also want the reader to visit other pages too. As it is opposed by using the same landing page as an exit page or bouncing from the website taking other actions too.
Getting no follow through to content
If you are observing a good number of shares, but not seeing the follow-through to your content from an extended user, then you may want to consider why the conversion on the shares is so less.
Here you can follow the quickest tips to improve the performance of your previous contents
By re-optimizing the previous content with the long tail keyword 
We have talked about this above but getting more clarity is important and this is one of the best tips you can follow. All your content pages are optimized for the long-tail keywords which tend to behave better in the search engines and this is the reason why these keywords are highly specific and also less competitive. So it will be easy to rank for them first.
Every content has these two things in it- first is the address of a particular keyword, and second, can answer a question type.
And we produce our content online for a basic purpose that can be anything. For many users who are willing to search for a specific type of information and then end up finding your amazing content as of those searches only. Just don't rely on Google only as there are many companies too, which makes use of keywords in its ranking algorithm. These companies can be Reddit, Twitter, YouTube, Yahoo, Bing, and many others also. Before people find their search answer they have to enter a specific keyword or any key phrase into the search bar to find the answer. So by this, we can understand that keywords are really important in this field to improve performance.
Try to add more powerful words to your headlines in the content 
Words have the power to attract anyone that's why some are categorized as power words. Using the right one in your content and this will increase your CTR. Digital marketers have tried to discover all the factors which Google uses around 200 ranking factors in its algorithm. But after some time marketers noted that there is one factor that fastly boosts the organic search rankings accordingly. It's the click-through-rate and what does it mean? For example when your site is ranked at 5th then you are supposed to get at least 15% of the clicks you get on your site. And if you get a 25% rate then Google will reward you by pushing your page to get a higher rank. As you know Google only cares about its audience and serves up the most relevant, interesting information.
By creating a persuasive and keywords which are rich meta description 
There are three aspects to the optimization of a site:
First is the on-page SEO
Second is the off-page SEO
And last is the technical SEO
You may be familiar with the first two but not with the technical one. So technical SEO is concerned with things such as your site speed and in case you want more site traffic then it is important to make your content pages insanely quick. But also when it is quick if your meta description is not that relevant or weak then your content will not get that much traction of traffic. Users don't know about the speed they experience when they click on your search results. Mainly people read the meta description before deciding whether to open the site or not. That's why it is important to make a persuasive and keyword-rich meta description for your page.
Try to match the people's intent by answering their questions 
As you know users are the main part of content marketing and if your content page doesn't meet their intent they will not like to read it and will leave your site. For this situation, the solution is really simple by delivering the correct content in the correct format. So basically if your users are looking for a step by step instructions don't give them hacks and all, just try to focus on the intent. By pointing new keywords according to what the users want to see. When you find the correct keyword that's the first step to achieve your goal. The second is what exactly a person wants to see?
For example, if a person wants to see some tips related to getting flat abs by working out at home. Then your article content should be: flat abs advice can be applied at home, the resources required to get the flat abs, the correct product you are recommending will probably not be that expensive.
So the conclusion is that the intent of any type of keyword will be buried behind that keyword which is more related to users' interest. And by building a royal relation with your user is the best way to achieve their attention more.