SEO
Optimizing Your On-Page SEO Elements on WordPress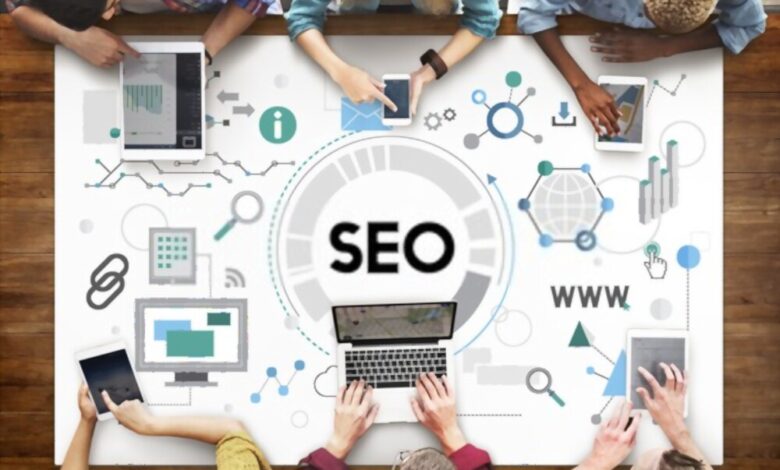 Every SEO specialist understands optimizing your website is the first and most essential part of search engine optimization. A highly optimized website may allow your website to rank on Google for desired keywords without implementing backlinking strategies. It also depends on the competition, as the lower the competition, the more likely your website will appear on Google.
Higher competitive niches will probably require smart backlink implementation, especially if you wish to rank for one or two-word keywords. This article will guide you on creating a website Google will love and little secrets to make the SEO magic happen. My name is Andreas Pepas and I provide SEO services in Johannesburg, South Africa. I have 10 years of Google marketing experience in creating and maintaining SEO and PPC campaigns online.
Number 1
Content Is King
Everyone knows Google love content, the more content you provide, the more valuable your website to the world's biggest search engine. Websites that do not offer lots of information, images, and videos are viewed as thin content sites. So how do we impress Google with content?
Never copy information from other websites, as this is known as a duplicate content. You do not receive a penalty from Google, but this does negatively affect your SEO ranking positions. Every bit of information for any page of your website must be uniquely written either by you or a professional writer. To check if your website contains duplicate content, simply use this tool, www.copyscape.com.
It's essential to include your primary keyword in your website or article's first and last sentence. Please remember to write information naturally and not to mention keywords too often, as this will be seen as keyword spamming. The average article contains about 2-3 percent of the targeted keyword.
Do not use spun content or low-quality content on your websites. Google has advanced systems to understand how a user interacts with your website. If they find multiple users leave your website quickly upon arrival, this indicates the information presented to them is not relevant or contains low-quality details. When a person leaves your website quickly, it is known as a high bounce rate. A low bounce rate proves your website provides value and interests to the user.
Grammar and Spelling Checks
It's crucial your website information and articles contain the correct spelling and grammar. Make sure you read through your information carefully before adding it to your website. You can use this powerful tool to double-check your spelling and grammar: www.grammarly.com.
Include Images and Videos
It's smart to include images and videos in your articles. No one wants to read blocks of text, regardless of how enjoyable the article may be, as this helps users get a feel for the information written and gives their eyes a break in between texts. You also score big points with Google if you include media in your articles and using the appropriate videos relating to the information presented.
Number 2
Website Checks
Your website needs to meet specific standards according to Google guidelines. Fast, mobile-friendly loading website is becoming a must in the SEO world today. It's essential to recognize that most websites usually take 8 seconds to load; anything above this amount of time can annoy users, affecting your bounce rate.
The faster your website, the quicker it loads on your user's device. Google does not like slow loading websites as this contributes to your website's bounce rate, as users may get frustrated and leave before your content has been loaded. Fast loading websites have multiple benefits as it improves your conversion rate. Conversion rate is the user's action, and these usually include calling your business and purchasing your products. Go to this website and check the speed of your website: www.gtmetrix.com/.
Websites must be compatible with all types of devices. If your website does not provide a user-friendly experience on mobiles, it will not rank well on search engines. Google is focused on the user experience; if users find it challenging to navigate your website, they will become frustrated and leave.
Number 3
Website Security
It's vital to ensure your website has the appropriate SSL certificates and security to ensure your website is secure and free from viruses.
Google has made it clear that websites that do not possess an SSL certificate may lose its rankings on Google. The reason Google wants websites to own SSL certificates is to ensure safe transactions between clients and servers at all times. Unwanted parties cannot intercept the client's personal information by having a secure connection to the server.
There are tons of viruses and malware on the internet today. If your website does not have virus and malware protection, it can easily be hacked. If your website is hacked, it will lose its rankings, and it will be placed on Google's blacklist until the malware or virus has been removed. An affordable and excellent protection company known as Malcare provides excellent security solutions for your website. Their website address is www.malcare.com.
Number 4
WordPress Plugins
WordPress has become the most popular choice for website construction on the internet today. Numerous WordPress plugins provide multiple benefits to search engine optimization.
All In One SEO Pack and Yoast Plugin
The All in One SEO Pack and Yoast Plugin allows you to easily add meta titles and meta descriptions to each of your WordPress web-pages without the basic knowledge of HTML. It also guides you on meeting the specific standards of the meta titles and descriptions by specifying the correct length of characters according to search engines. Furthermore, these two plugins allow you to add XML Sitemaps, configure your robots.txt file, prevent bad bots from attacking your site, plus many other advantages.
XML Sitemaps help search engines like Google and Yahoo understand the structure of your website and help crawl and index pages with ease. Websites that possess XML sitemaps score better points with search engines and can be downloaded and managed quickly.
Google do not like broken links presented on your website. Having links that lead nowhere negatively affects your overall SEO score. This tool is useful, especially if you are linking to other web pages of your website and other websites on the internet.
This plugin improves your website's loading speeds and improves website performance, allowing web-pages to download quickly on the user's device. It's known to enhance your website's performance by ten times, which will improve your search engine positions and conversion rate.
Google Analytics Monster Insights
This plugin allows you to track information about your website statistics and website users. Information includes the types of devices used to access your website, the countries visited by your website users, as well as the number of page views for each of your web-pages.
Number 5
Blogging Section
It's no secret Google loves unique content. Updating your website weekly will impress search engines and improve your rankings. Here are several tips on posting articles to your website to gain traffic and impress top search engines.
It's crucial to recognize Google's love consistency. Adding new and unique articles to your blog every week can capture much-targeted traffic to your website. After one year, you should see significant improvements in your ranking positions.
You should add 3-4 articles per week. These articles should be between 1000-2000 words as the longer the article, the more likely it will rank on Google. Shorter articles do not perform as well as longer articles.
These articles must be relative to the information presented on your website to reap the benefits of search engine optimization. They must be well written and contain interesting and useful information.
Number 6
Internal and External Links
This is a powerful SEO secret that can positively impact your organic rankings on search engines. Linking to different parts of your website through anchor texts improves your website's navigation for users on your website. Anchor text is simply texted with links inserted in them. These links can point to different pages of your website or blog posts you have written.
Linking to websites that possess high DA is a great means of improving your website's trust with search engines. These websites do not have to be your competition but must be relative to the work you provide. Many people link to wiki-sites, which explains specific terms displayed on your website.
This article was brought to you by https://www.prorank.co.za.