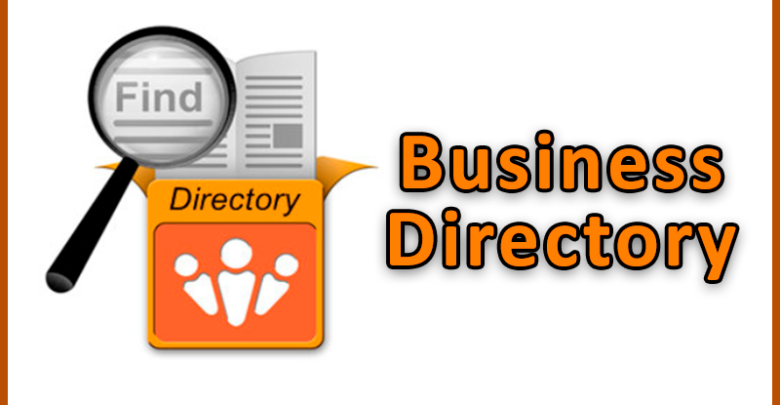 Due to the scale of this region, local businesses in the United States have significantly more barriers than businesses in other parts of the world. More cities, greater distances to build, greater rivalry, and much more. Due to this reason, it is very difficult for a small or just starting company to become known and famous.
There are a lot of opportunities that offer you a chance to become more accessible to your future customers. Do not worry. The USA Business Directory is one of them.
Company directories are a perfect place for the business to advertise locally. In different search engines, such as Google, Yahoo, and Bing, this commercial will also help you achieve a higher ranking. In this article, you will read about the best USA Business directory.
1. Datantify
This business directory is not for people who want to register their own business. It is for individuals looking for business partners and clients. On the other hand, it is a very helpful small business directory in the US. It mentions over 11 million businesses in almost 4,000 industries.
You can order custom listings that only include the details you need and want. Every day, enormous databases and many users make Datantify one of the best business directories available in the USA.
2. Thumbtack
You probably can't find a simpler USA Business Directory than this one. Well built, simple to use, and with a standalone mobile app, which is significant. Thumbtack is loved by customers and professionals who register their business. This is because of some unique features like cost estimates or great business Q&A systems.
3. Foursquare
Foursquare is a foreign company listing sub-pages addressed to individual countries. It functions similar to yelp, but also has some solutions of its own. A massive population of about 50 million users and a large number of registered businesses: more than 100 million. There are free and paid options for Foursquare and even a standalone mobile map.
4. Yellow Pages America
The leading solution for local marketing in the US. It is the most famous Business Directory in the USA. A single one: the Yellow Pages. Accessible around the world but user-friendly from the United States, with some special features such as discounts and deals or a very well-designed blog. Easy, quick, and famous, that's all you need.
5. Express Update
Express Update is part of a larger organization called Info group. It is one of the largest USA business directories. A very easy and quick business listing containing only the most relevant company details and a summary of it.
It is related to some other business directories, such as Yelp, and some search engines, such as Yahoo, meaning that your company will also be available on these websites.
6. D&B
The company listing concentrated only on the USA is Dun & Bradstreet. It has a massive archive of more than twenty million company papers. Quite an interesting business profile viewing system where you can not only get the company's basic information but also additional data such as annual sales, employee count, or foundation date.
There is also an alternative for other listings or search engines to display company data. You may also write a message directly from the company profile to it, which is a very unique feature in this USA Business Directory.
7. Judy's Book
Moving on, the next really good USA Business Directory is Judy's Book. More than 11 million places and companies have enrolled, with more than 1 million monthly visitors. Such figures speak for themselves. It also has helpful features, such as great review/rank systems, displays of Trust Score, and an ability to alert the owner on their page about incorrect information.
8. CitySquares
Quite plain, very functional, well designed. This USA Business Directory can easily be represented by these terms. Founded in 2005 to help businesses and local companies advertise their services online, it still fulfills its purpose very well today.
9. Kompass
The global b2b business directory is Kompass. On the other hand, it is split into sub-directories that cover individual countries. It's America in this situation. It has several customization options for your company profile. You may also add information about a variety of personnel, important figures, items, and more, in addition to general information.
10. CityLocal Pro
CityLocal Pro is a leading USA local business directory benefiting both business owners and local searches. They are helping businesses to manage and improve their online visibility. Also, they let you increase brand awareness. Developers are striving hard to build a platform where there are only reliable local listings. This is why they are known as one of the best online Business Directories in the USA.
Conclusion
In the end, each of these business listings is a very powerful tool for your company. More importantly, some of them automatically add information about your company to databases, and you can retrieve your page later. This is a very good and fast way to increase the revenue, visibility, and general awareness of your business in the local communities.
Another benefit of those mentioned here is that some of them are free, so you can use them without even spending a cent on them. Good luck!