PPC
Google Ads (Adwords) – Keep These Points in Mind During Setup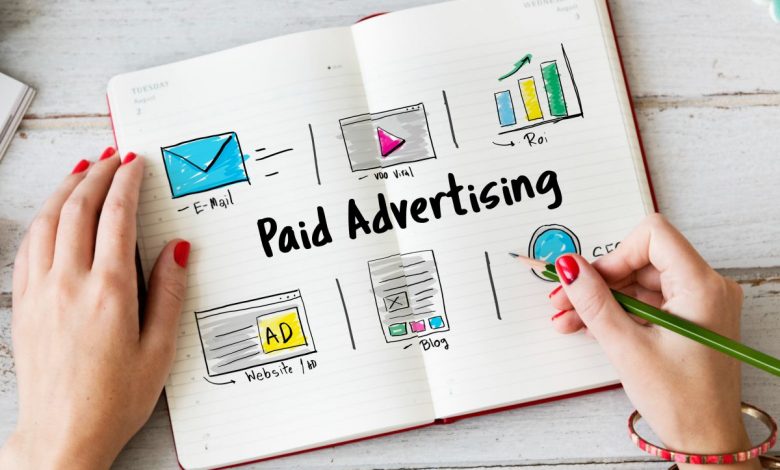 If you're not familiar with the platform, Google Ads can be a minefield. When designing and optimizing campaigns, there are so many settings and variables to take into account that you might easily be wasting advertising funds or leaving money on the table!
Check out these tips from a digital marketing institute in Delhi –
Don't Forget to Update Your Knowledge
You must stay current with PPC's evolving landscape if you don't want your ROI to suffer significantly. If you don't have the time to regularly check industry news sources, consider attending webinars or using software like Scoop. Way to compile all the daily posts you must read into a digest that is convenient to read at your leisure.
Don't Send Traffic to Generic Pages
Given that you are paying for clicks, you must make the most of that traffic! The significance of optimized landing pages cannot be overstated, as always. Sending users to a generic page will result in them leaving your search funnel. The landing pages you create should be customized for the ad groups you are using in your campaigns. Your conversion rates will be maximized, and the quality score will also increase.
Do Not Bid as High as Google Suggests
Did you realize that your ad's placement on the page is influenced by factors other than just your willingness to pay for clicks? The value known as Ad Rank is actually the basis for how your position is determined. A formula is used to determine the Ad Rank:
Ad Rank = Max CPC * Quality Score
This means that by optimizing your advertising and landing page content as well as your account structure, you can reduce the cost of a successful placement.
Don't Underestimate Geographic Targeting
You might believe that only local advertising need to worry about geo-targeting. Be not deceived. Businesses running nationwide advertisements should still use geographic targeting. Did you know that you can set up bid changes based on the success of your campaign if you target sub-regions inside a larger target area?
Although this strategy is underused, a smart account manager should be aware of its significance and make the most of it.
Don't Tell Google to Optimize Ads by Clicks
To find out what lowers your costs while increasing conversions, you want to be able to test your advertising as much as you can. Make sure to evenly cycle your advertising to achieve this. By evenly rotating your adverts, you can ensure that each one is competing with the others. You will then have the best opportunity of determining which advertisements work successfully and which ones should be ignored.
Make Sure You Use an Extensive Negative Keywords List
In order to get your target audience's attention, you could occasionally be obliged to employ more generic keywords than more targeted ones. However, as we've already discovered, generic keywords may also attract a sizable amount of irrelevant traffic from visitors who may not be interested in what you're giving.
For example, if a PPC expert creates a campaign around the phrase "AdWords," the traffic to his site may be diluted by the hundreds of promotional guides, login sites, free tutorials, and how-to videos that are also vying for the same search term. Even the new advertiser is unlikely to see any conversions from these queries. As a result, you must have an incredibly convincing list of negative keywords if you must concentrate on broad terms (as in the case of a specialized product with little traffic). Otherwise, you run the danger of being buried by the competition.
Don't Smash All Keywords into a Single Ad Group
It is essential to segment your ad groups if you want to demonstrate a strong ROI. There are various causes for this, including:
You can build adverts with your keywords in mind.
In the end, higher click-through rates enable you to produce a better quality score.
Your advertisements will stand out among those of your rivals.
Since you may apply several negative keywords to various ad groups, developing custom negative keyword strategies becomes simpler.
Don't Focus on Outbidding your Competition
It goes without saying that a wonderful objective is to appear first in the search results for your desired keywords. However, are you certain that your approach is a profitable one for your business before allocating the majority of your marketing money to pursuing the best rankings? What criteria do you employ to verify ROI just from a position in the top tier? Can it even be measured?
Smart methods are needed for pay-per-click marketing that are focused on measurable outcomes (leads or sales) rather than outcomes for which it is difficult to demonstrate ROI (such as ranking first on Google's paid results). A high rating alone is insufficient. Additionally, you must demonstrate how that rating connects to your conversion plan.
Don't Underestimate the Influence of your Landing Page
Did you realize that the majority of your conversions still originate from your landing page, regardless of how effective your AdWords approach may be? When organizing your campaigns, keep this idea in mind and make sure your landing pages, advertisements, and keywords are all in sync. Your online marketing methods must be successful if you want to maximize the effectiveness of your landing page, added by a website designing company in Delhi.
Don't Pick Broad or Irrelevant Keywords
You risk putting up your AdWords (Google Ads) campaign poorly in an effort to increase traffic. For instance, you might opt to run your advertisements for more general, high-volume keywords only to discover that they have a lower ROI than more specific ones.