Web Hosting
Most Vital Web Hosting Security Features for 2023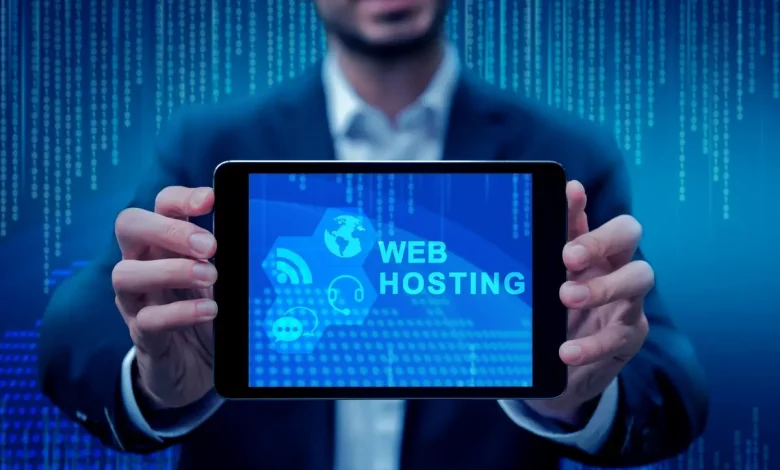 As cyber threats become more and more complex due to technological advancement, it's crucial to stay safe while being present online. The first step in implementing effective security measures is by hosting your website on a secure web hosting platform that comes with robust security features.
So, let's get in-depth and see what are the most effective security features each web host should provide!
SSL Certificates
The best opportunity for hackers to enter your system is while you're transferring data between the web server and your browser. Therefore, the SSL certificate is a great protection. Secure Sockets Layer or SSL is a security protocol that encrypts your data while it's being transmitted.
As a result, all of your usernames, passwords, and payment details will be safe, and hackers won't gain unauthorized access to them. Additionally, the SSL allows you to enforce HTTPS on your website and improve your SEO and performance.
If you want to get free SSL certificates with your hosting plans, we recommend going for managed cloud hosting providers. They offer SSLs in all of their plans as well as other advanced security features. You can find out more about this here.
DDoS Protection
DDoS attacks present a complex process of harming your site. More precisely, they overwhelm your website with malicious traffic from different sources, which, unfortunately, you can't notice. This leads to significant downtimes and damage to your reputation.
That's why you should go for a secure web hosting provider that comes with DDoS protection. Due to this, you'll avoid these attacks as the web host utilizes algorithms that block malicious traffic before it gets to the server. Also, the web host will easily distinguish the malware traffic due to its filtering methods.
Network Monitoring
Network monitoring refers to the regular tracking of the network and the web server's infrastructure of your site. Due to this, the web host can detect any suspicious activities, such as malware traffic or unusual login attempts. By addressing the issue on time, network monitoring prevents cybercriminals from compromising your data and harming your website.
Now that you're aware of this before you choose your web hosting provider, check its official page to see whether it offers 24/7 monitoring. However, if it doesn't provide such info, you can also contact its customer support team to see whether they offer constant monitoring.
Regular Backups and Data Restoration
Your website can encounter damage due to many factors, such as hacker attacks, hardware and software failures, and human mistakes. Therefore, you need to reduce the negative impact of those incidents. That's why your web host should offer backup and restoration options, which will ensure all of your data can be recovered.
Luckily, many web hosting providers come with regular backups; they are either on a weekly or daily basis. However, not all of them offer restoration features, which is why you need to check before you subscribe to a hosting plan.
Web Application Firewalls
Web application firewalls, or WAFs, act similarly to SSL certificates. They just filter and monitor the traffic that goes from the Internet to the web application. Also, they effectively prevent malicious traffic and warn you so you can better explore the issue. This security feature is crucial for reducing cross-site scripting attacks and SQL injection.
Unfortunately, not all web hosting providers come with web application firewalls. But you can get one by yourself. For example, you can go for Cloudflare's WAF, which activates easily, offers a free plan, and emphasizes your website's security.
Malware Scans
We have already mentioned it a few times. But let's explain it better. Malware is a significant threat to your site's security, and it refers to any harmful program, code, or software that hackers use to gain unauthorized access. Then, they can easily steal data, corrupt files, track your online activities, and encrypt your confidential information.
In addition, malware causes harm to your customers too. By damaging your reputation, your customers' trust in your reliability decreases. However, the malware may switch to their devices if they, for example, purchase some of your products.
Therefore, you must go for a web host that, besides all the abovementioned features, also comes with a dedicated malware scan option. Due to this, you'll get top-notch safety, retain a positive reputation, and even improve your SEO ranking.
Conclusion
Enhancing your website security is a must if you want to protect your online business website. In this article, we've provided a few crucial security features that each web host should offer if you want to keep your reputation and security on a high level. However, each additional feature that your web host has is just a plus!