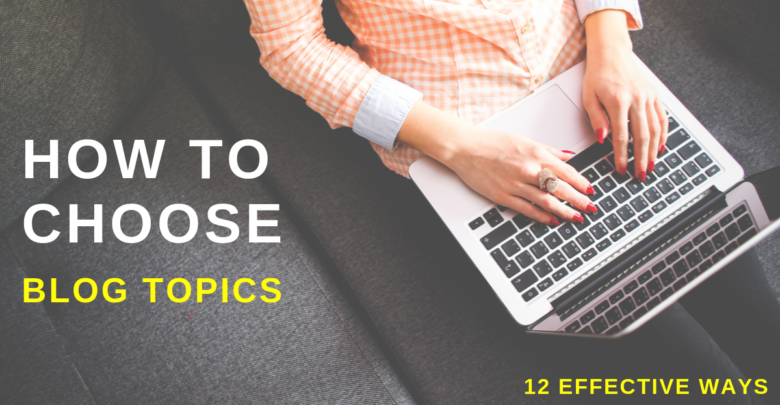 It's a predominant query that we come across every time whenever we wish to jot down a blog post content. Ever gaped that choosing your blog post topic is equally integral as choosing as your keyword. A keyword which is both, voicing and appealing is solitary sufficient to grab the vision of the readers. And, your blog post topic is more likely to imitate your primary keyword. So, a blog topic is something that can't be overlooked. But, I know how arduous is it to clinch one blog topic from the many options we have today. So, I am here to help you with this & that's why today's post is all about how to choose blog topics?
Different Tools/Ways for sealing the most appropriate Blog topic
As stated earlier, choosing a blog topic is not as easy as gobbling a cup of tea. It is something that can push you forward and can also pull you down! So, make sure you use one of the following ways/tools in order to reap the most searched blog topic upon which you can write a good blog content. In this way, you can feel secure about the fact that you have written on that thing that's searched widely on search engines
1. Google Search Result 
On Google (or any other search engine), when you type anything in the search bar, have you noticed that Google automatically gives some suggestions (also known as Google Predictions) for your search? Like if you type 'best travel' in Google, you will get something like this.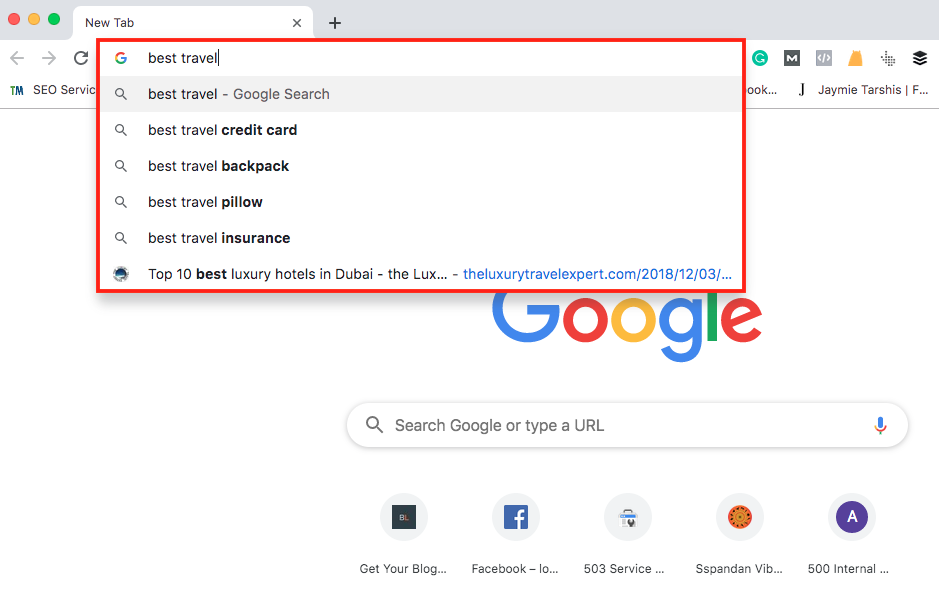 Hence for your query 'travel blog', you will receive the above suggestions from Google. So, you can use Google Search Results for getting a suitable topic for your blog, for free!
2. Google Footer Results 
Consider the above example only. For our search 'travel blog', we got a few suggestions at the beginning only. But do you know, in the footer of Google results, you get more promising and useful topic ideas like one shown below.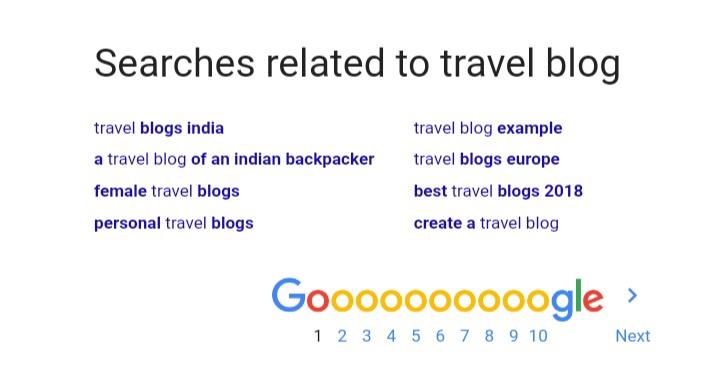 So, these are what you get in the Google footer results and are worth considering for your blog post.
Note: All the results you will receive in Google Search and Footer results are not mundane ones. They are Google's predictions and are hence, are highly searched over it!
3. Ahrefs Tool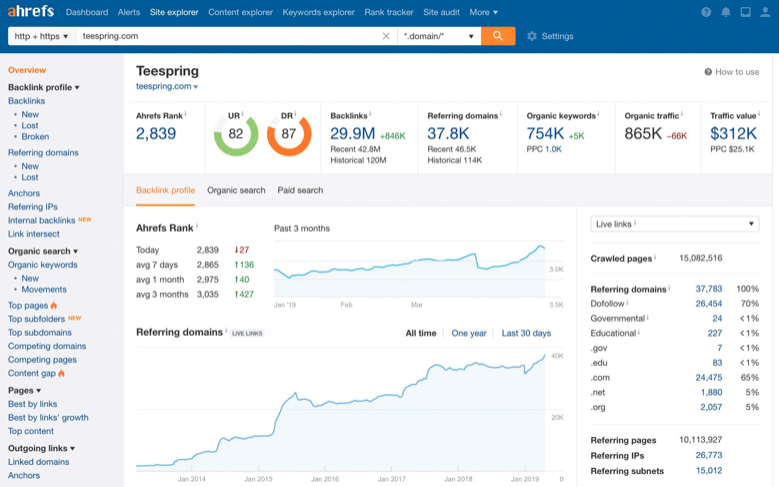 During the early years, the Ahrefs tool was meant ONLY for the backlink analysis but now, there's nothing that this wondrous tool can't do. But, today, I will discuss its usage for getting the most suitable blog post topic.
On Ahrefs, with some research, you can get the most searched topic along with the relevant primary keywords which are easier to rank. So, use the Ahrefs tool for finalizing your blog topic, relevant organic keywords, etc.
4. Keyword Everywhere Chrome Extension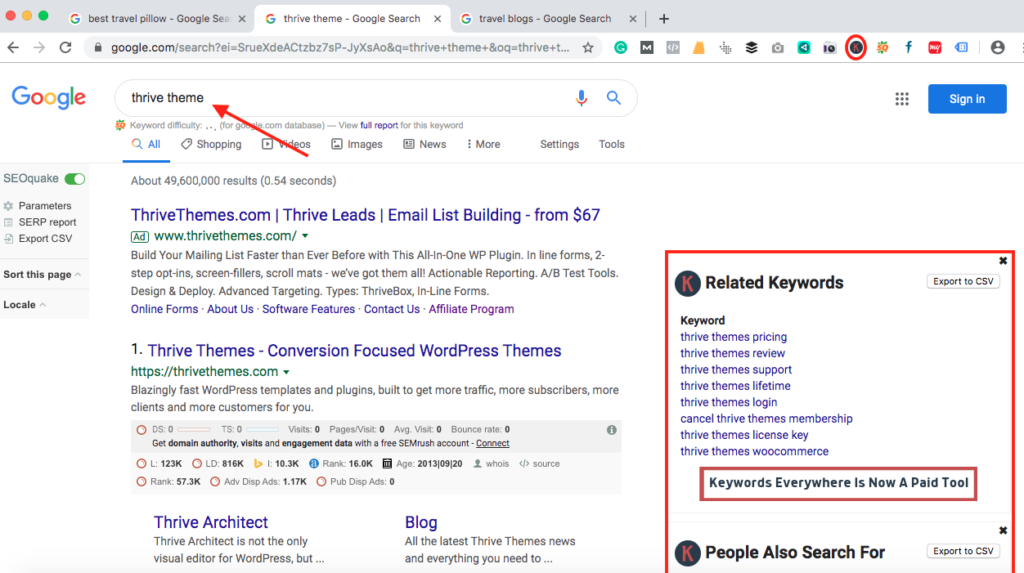 Keyword Everywhere is an add-on that can only be installed on Chrome & Firefox that gives you a statistics report regarding the monthly search volume, CPCs, competion data, etc. It's a paid tool that can handily be used along with any other tool.
5. Google Trends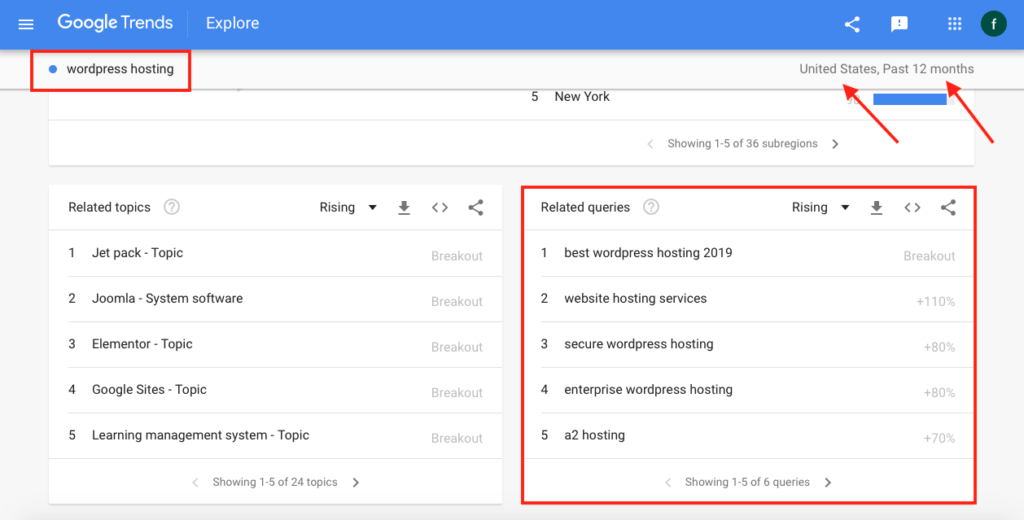 Another versatile tool, Google Trends is best utilized when used along with the Google Keyword Planner. It displays the list of the hot searches of the day on Google. By the saying that it's best utilized when used with the Google Keyword Planner means that Google Trends doesn't display the exact number of searches, but gains an upper hand when used jointly with keyword planner.
6. Ubersuggest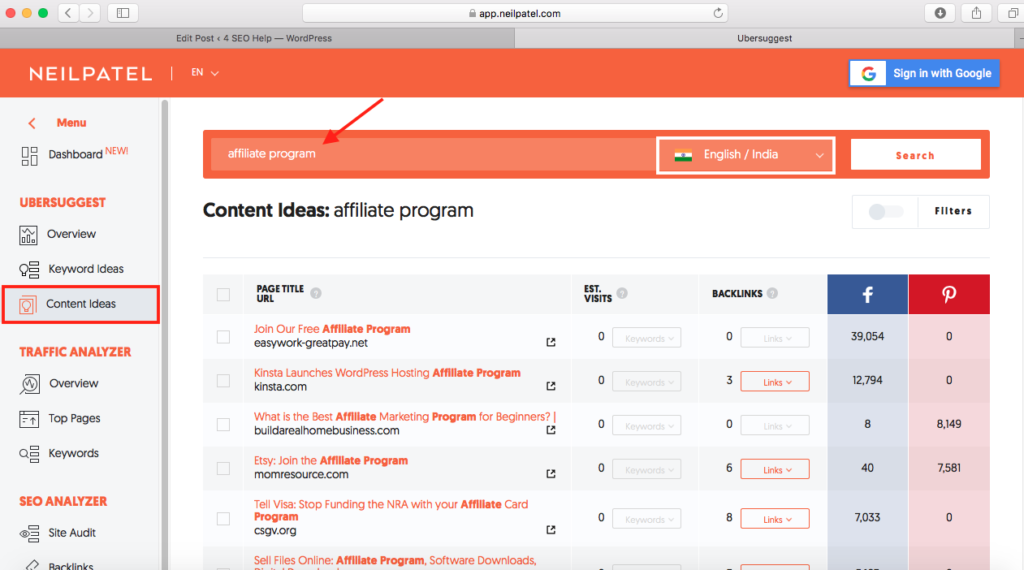 Ubersuggest is a free keyword search tool that boasts some unique and marvelous features. It's easy to use and highly effective as it takes your focus keyword as its input, plugs that to the Google Search Box and Google Autocomplete generates a huge array of related keyword ideas which this tool puts in front of you.
7. Buzz Sumo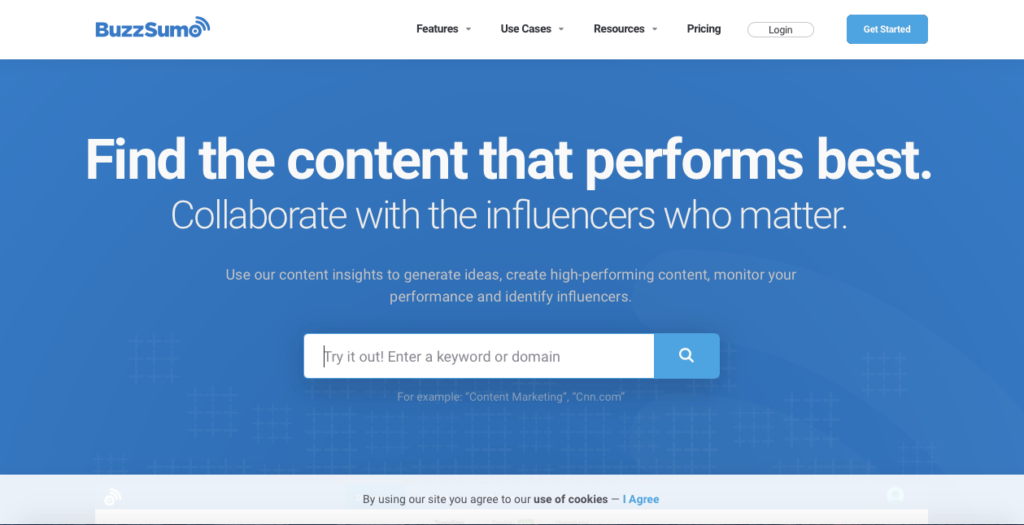 Buzz Sumo is a scrutiny and marketing tool that forms an integral part of a blogger. As a blogger, I and you will always want to have that topic in our kit that has the potential to go viral across every social media platform thus, engrossing more traffic and viewership. This can handily be accomplished via this keyword research tool. It only displays the blog post ideas which are relevant to your search query. It's a paid tool but worth trying!
8. Google Search Console Query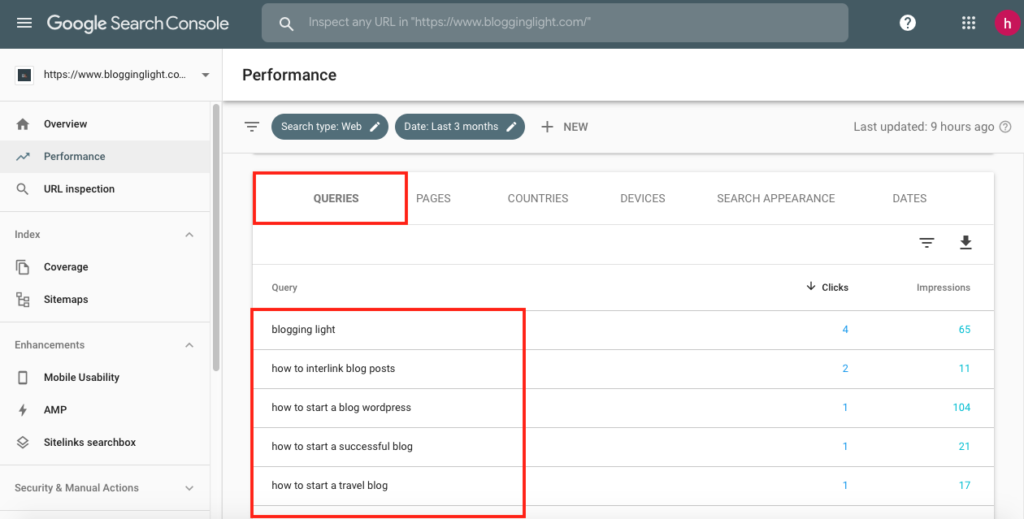 Google Search Console (GSC), formerly known as the Google Webmaster Tool is an all-round tool for website owners that displays a complete statistical report of their website. The various information that can be extracted from this tool include how your site is performing online, views it's capturing, etc. It's highly useful at both, micro and macro level. It also helps in sealing the most appropriate blog post topic as well as helps in keyword research. 
9. Google Keyword Planner
Completely free to use, Google Keyword Planner is a masterpiece from Google and is recognized as the best keyword research tool so far. For every keyword, it displays its monthly searches on Google, its difficulty level for ranking (low, medium, or high), CPCs, and many more such things that are an integral part of effective SEO.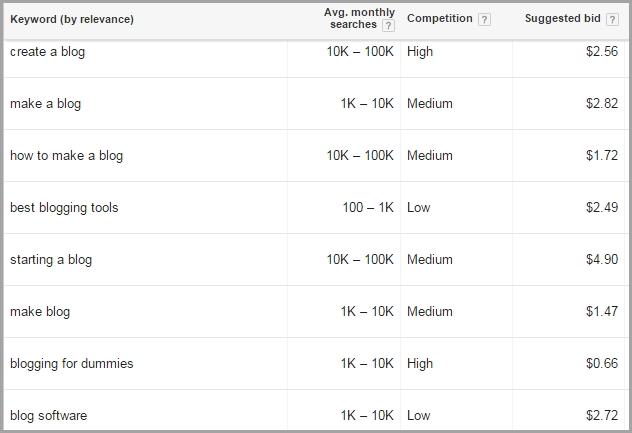 Also, on this tool, you can copy-paste your competitor's site URL into the search box to emulate some terrific business ideas.
Note: In order to get started with this tool, you first have to register for an AdWords account.
10. Quora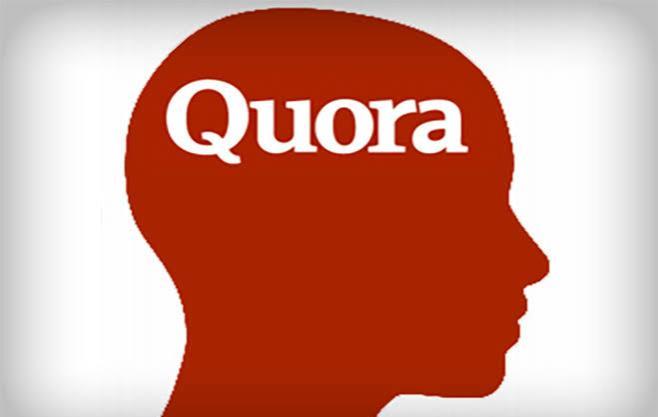 For what purpose you gawk into Quora? Why it's gaining so much popularity and why everyone is shifting towards it?
Well, Quora is a multi-dimensional platform. There you can find answers to all your queries from experts, sometimes! So, for a blogger, Quora is nothing less than a goldmine when it comes to finding a suitable topic for the blog post.
Now you must be wondering how to choose blog topics at Quora?
So, for this, simply search your topic there, then you will be presented with a list of queries that the Quora audience is looking for. And, just pick one of your choices and preen it into a terrific post. That's it! 
11. Peek into your Comment Box
It goes without saying that for a blogger, the best place to find some suggestions for the next blog generally arises from his/her site's comment section. There your readers do two things. First, they appreciate you for your work and second, they point out certain topics regarding which they want some content from you. So, just peek into your comment box and find one. And, that should be the idea for your next blog post.
12. Google Alerts
We are living in the 21st century and today, listening to your readers is the best practice to dilate in the blogging industry. You have to know what they feel about your topic, etc. And doing this manually can be exasperating in the long run.
Then Google Alerts came into existence and does the above-mentioned job, on its own. Just enter your topic and create an alert for it to remain updated regarding that topic.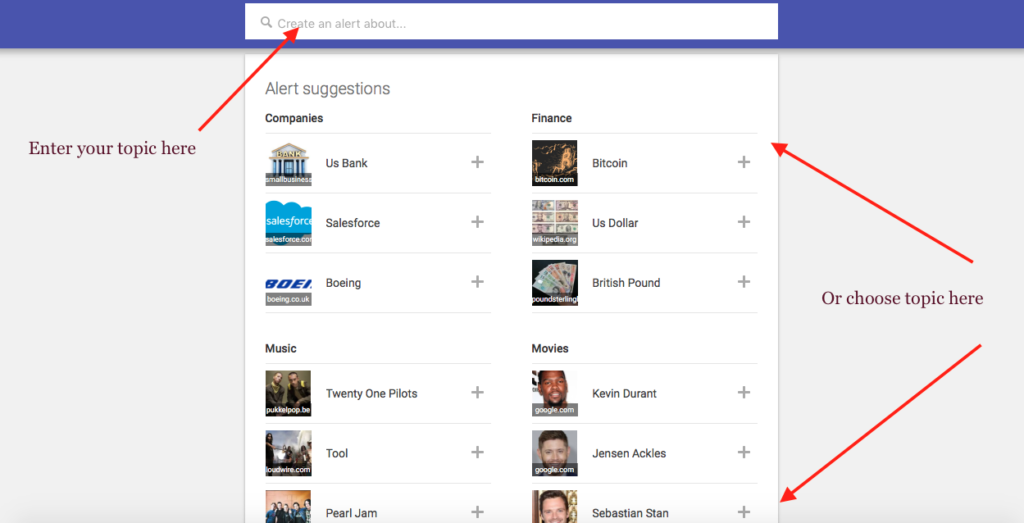 You can create a number of alerts for different topics for the future too! Isn't that wonderful? It's indeed!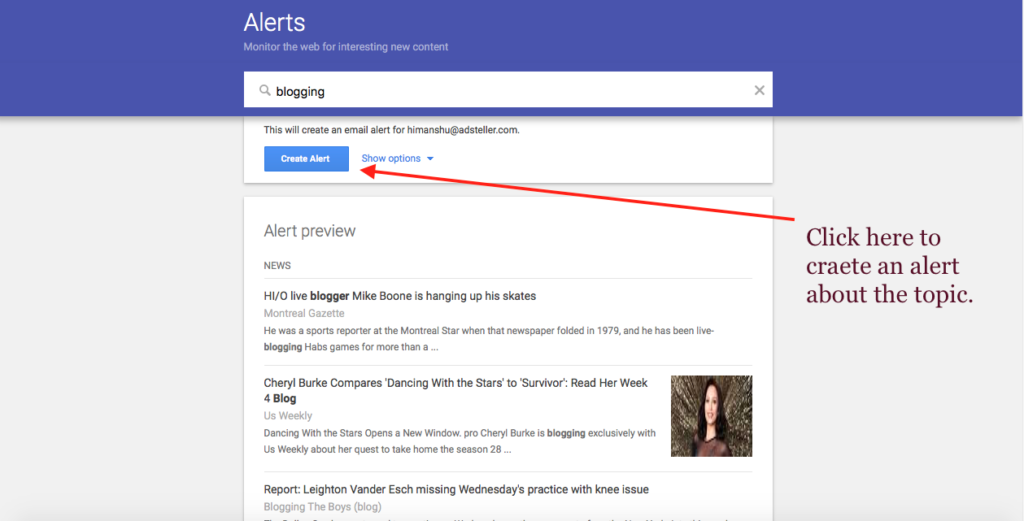 Wrapping Up
So, these 12 were my picks for being the best ways/tools to choose the best topic for the blog posts. I believe I must have cleared your doubts regarding how to choose blog topics & now, it's the best time for you to make use of these and get started ASAP. Moreover, as I always say, do interlink your blog posts properly to extract the best out of your chosen blog topic.