SEO
How to Hack SEO in Modernize World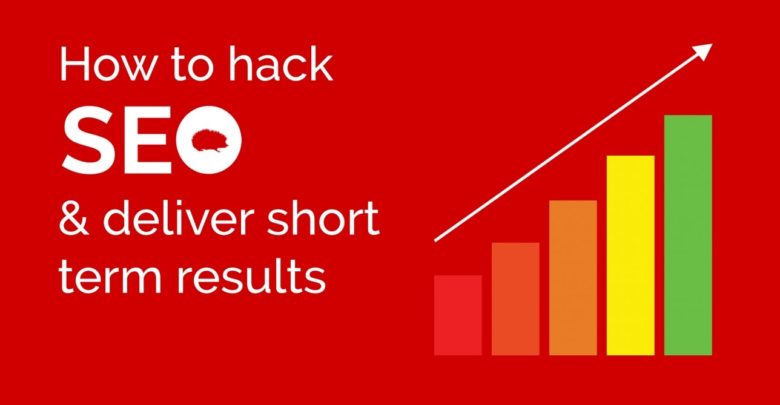 Nowadays, SEO has become an important part of every business. Even SEO has provided a new sort of marketing to the businesses. Without digital marketing, no business can survive these days. Whether you have a small business or the established one, you will need the business site to connect with the customers and potential clients.
A new website cannot get traffic without efforts. For this, many options are used like SEO, social media marketing, ads on display, PPC and even other paid campaigns. Among these, SEO is the best and the ideal solution to improve your business, site ranking, raise brand awareness and make your brand at the top of the Google.
There are some little known things about SEO which everyone should know. It is obvious that Google, the search engine, introduces new updates and changes the SEO rules, standards and practices every year. Following these rules is inevitable for every website because, without these rules, your site will not be ranked according to the factors.
Below are some little SEO hacks that everyone should know.
Use Mobile-First Indexing
This is the most important thing which a lot of people ignore. Having a mobile-friendly website is the need of every business. More than 60 of users come through cell phones and you cannot miss out such a huge number of users and potential customers. Google allows you to index your website for the mobile version so that it can attract more visitors and drive more traffic.
Recognize the Voice Search
Future is all about voice search. People don't like to type keywords or long phrases to search for things. Whether it be the search engine or the website search, users prefer to use voice option instead of typing something. Every business site should recognize this trend. It will be even more popular in the future. If you fail to integrate voice search, you will lag far behind. Also, now PayPal starts to add now on Google voice speech.
Use Broken Link Building
As you do link building, some links become dead due to many reasons. The linked pages may not be available or have been updated or deleted. Broken link building is a great way to generate new quality backlinks and improve your website traffic as well as ranking. For this, you need to start finding all the possible broken links. You can use various tools and software that help you find the broken links. Replace them with new links.
Include Reviews and Testimonials
More than 70 new people check customer reviews before they make a decision to buy something online. For every business website, it has become essential that they must have customer reviews and testimonials on their homepages of the websites. Reviews help the users and potential customers to decide if they should buy something from your website or not. The reviews can convince them and they may end up buying your products. With reviews, you can improve brand trust.
Make Use of Infographics
Infographics still work and they are an ideal option when it comes to generation quick and quality traffic. All you need is to find out some great content ideas. You can choose the trending topics or stories and create a stunning Infographics with appeals the users. It must be informative and shares something valuable with the readers. You should publish the Infographics as a guest post on the relevant platforms as well as social media sites you will see huge traffic coming to your website.
Create Evergreen Content
There is no denying that content is still the king when it comes to SEO and digital marketing. Whether it be a guest post, blogs, short ads, marketing campaigns, social media posts or web material- content remains the most valuable part of SEO. Without quality content, you will be unable to drive traffic to your website. Create the best content of the highest quality and make sure it can be shared any time even after one or two years.
Responsibilities of SEO Expert
Develop and execute successful SEO strategies Manager team of SEO Specialists
Conduct keyword research to guide content teams
Review technical SEO issues and recommend fixes
Optimize the content on the website.
Direct off-page optimization projects (e.g. link-building)
Collect entities and reports on ranking
Work with Pay Per Click Campaign
Keep up on techniques of Search Engine Optimization
Requirements to be SEO
You may have the ability to experienced SEM/SEO
Knowledge of standard and current SEO practices
Knowledge of HTML/CSS
Experience with SEO reporting
Use too with some tools like MOZ, Google Analytics, Alexa.
Excellent communication skills
Strong organizational and leadership skills
Analytical mind set with numerical aptitude
BSc/BA in Marketing, Business or related field
Short Summary of SEO
SEO Sense' is knowing exactly what to do in the right situation at a specific time. It has the ability to straight your SEO strategy. It can start up your website juices it can help to write your next content, shoot your next graph, or record the previous article. It overlaps your prescription from data in your subconscious. It is the best ever thing for any website/product or any online store if you want to look at the top of Google. There are three things on the page of Google which is Adds, Maps, Organics  So except for paying for every single click manual way to keep our website on the top of Google is done by the help of search engine optimization. This requires classified, guest posting, blog posting and many more. Getting the linkable content in the right hands is simple if you know the process. This all is due to manual search engine optimization.
Author Bio
Ameli Yousaf is a social media experimentalist and blogger at BlurSPY. She is a geek in technology & Android app development. She writes a lot about digital parenting, Facebook hacking, Mobile spy app and the dangers for a teenager who have excessive use of cell phone.  Follow my account to get the latest scoop of technology updates.