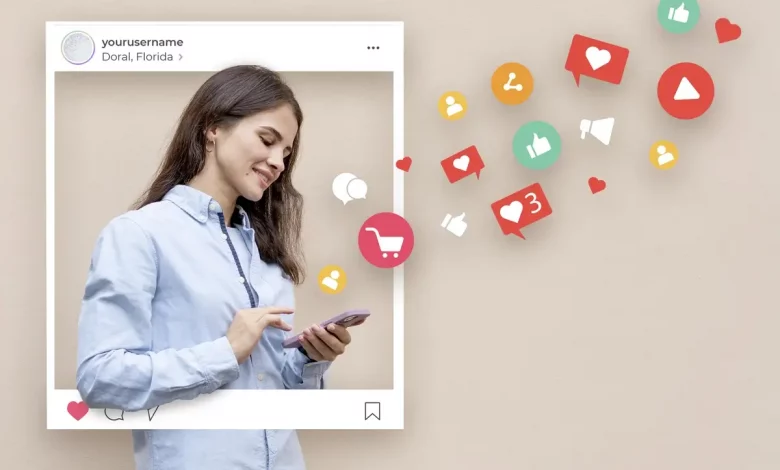 Introduction
Instagram is a popular platform of social media that enables users to post videos and photos. You can also interact with other's DMs (direct messages), comments, likes, and so on.
It made its debut in the year 2010 and has since grown to become the most widely used platform in the arena of social media. It is available as a mobile app for iOS and Android devices, as well as a web-based version. The platform is known for its visual-centric focus, with users typically posting photos & videos along with captions and hashtags to help their content reach a wider audience. Instagram also features a range of tools and features such as Instagram Stories, Instagram Reels, IGTV, and IG Live that allow users to make and share different types of content with their followers.
Read this article by a social media marketing company in Delhi –
It is a powerful platform for individuals and businesses to connect, engage, and share content with a global audience. Posting photos and videos: Instagram is primarily a visual platform, and users can post photos and videos to share their experiences, interests, and moments with their followers.
Top 50 Instagram Activities
There are endless possibilities for activities on Instagram, from engaging with other users to sharing a wide range of content types. The key is to find what works best for you and your audience and consistently create valuable and engaging content.
Here are 50 activities that you can do on Instagram:
Posting photos and videos to your feed
Liking and commenting on other users' posts
Following other users
Using hashtags to make your posts more discoverable
Creating Instagram Reels
Sharing Instagram Stories
Responding to direct messages
Hosting Instagram Live sessions
Sharing IGTV videos
Running Instagram ads
Participating in Instagram challenges
Collaborating with other users on Instagram
Using Instagram Insights to track your performance
Responding to comments on your posts
Replying to messages in your Instagram inbox
Engaging with your followers by asking questions or hosting polls
Sharing user-generated content
Creating Instagram Guides
Promoting your Instagram account on other social media platforms
Offering exclusive discounts or promotions for Instagram followers
Running Instagram giveaways
Sharing behind-the-scenes content
Creating a branded hashtag for your business or brand
Participating in Instagram communities and groups
Sharing inspirational or motivational quotes
Sharing educational content related to your industry or niche
Sharing your favourite products or services
Sharing customer testimonials or success stories
Hosting Instagram takeovers with other users
Participating in Instagram shoutouts with other users
Promoting events or webinars on Instagram
Sharing before-and-after photos
Sharing travel photos or videos
Sharing food and drink photos or recipes
Sharing workout or fitness content
Sharing fashion or beauty content
Sharing home or interior design content
Sharing pet photos or videos
Sharing parenting or family content
Sharing inspirational or uplifting stories
Sharing your personal experiences or insights
Sharing book recommendations or reviews
Sharing music or playlist recommendations
Sharing funny memes or videos
Sharing art or design content
Sharing technology or gadget content
Sharing social causes or activism content
Sharing historical or cultural content
Sharing news or current events
Sharing your own creative content, such as photography, artwork, or writing.
What makes Instagram popular for businesses?
It is a popular platform for businesses of all sizes and industries. With over 1 billion monthly active users, Instagram offers a massive audience for businesses to connect with and promote their products or services. In fact, according to Instagram, over 200 million users visit at least one business profile every day.
One of the key benefits of Instagram marketing for businesses is its visual nature, as businesses can showcase their products or services through photos and videos to engage with their audience. Instagram also offers a range of features and tools for businesses, including Instagram Insights to track performance, the ability to run sponsored ads to reach a wider audience, and the option to sell products directly through the platform with Instagram Shopping.
It provides a powerful platform for businesses to connect with their target audience, build brand awareness, and drive sales. With the right strategy and approach, businesses can effectively leverage Instagram to achieve their marketing and business goals.