Other
How to Get More Amazon Reviews – The Wonders of Jungle Scout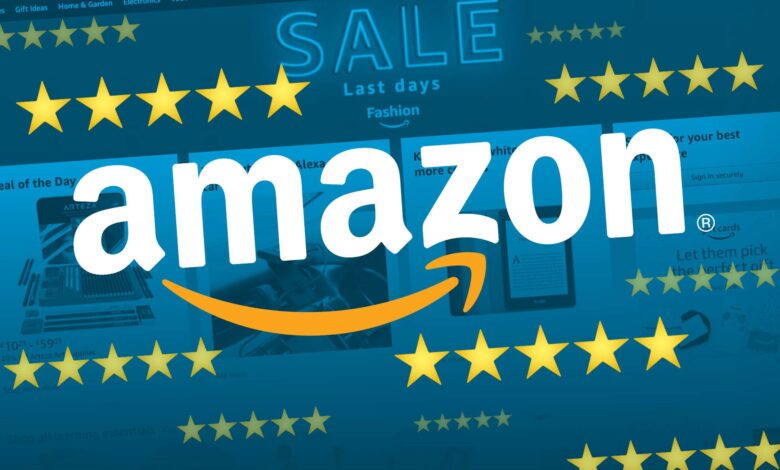 An elusive Amazon review is a great nuisance to many Amazon sellers. You'd be surprised how important a few good reviews are to your business.
Amazon reviews work much the same way as any other online store. That being said, there are a huge number of ways to actually acquire them. The only real problem is actually finding them.
So, what are some ways we can gain more Amazon reviews? Well, before we determine that, we need to know a bit more about the importance of said reviews and how Amazon has it all set up.
You've likely already figured out the direction we're headed, but it is important that you know all this in order to fully understand why you need these reviews.
Let's get started, shall we?
The Importance of Gaining Amazon Reviews
Amazon reviews are a do-or-die kind of business. Without good, strong reviews, your products are unlikely to do well.
Not only is it important for you to get good reviews, but it is equally important for you to get a review at all! Have you ever seen a great product that you were on the verge of buying you chose not to only because there weren't any reviews on it?
And you didn't want to be the first buyer to go through the entire process and find out that the product is not good? Well, you're not alone. Imagine how many other people didn't buy that product because of that same reason?
That is the reason why you absolutely NEED to have good reviews on your product listings to make sure that your potential buyers don't feel a lot of friction when they are buying your product.
So, the key now is learning how Amazon reviews work and how to acquire as many as possible.
Jungle Scout Follows the Do's and Don'ts of Amazon's Product Review Guidelines
As you likely guessed from our title, the main way we expect you'll get the Amazon reviews you so desperately need is through Jungle Scout. Jungle Scout is a useful FBA tool that will automate a lot of the work required to achieve success on Amazon.
Jungle Scout follows Amazon's Product Review Guidelines to the letter. Failing to follow these guidelines can easily result in your account getting locked out, so it is essential that you understand them:
Do:
Answer questions in the Questions and Answers feature when you have something to gain from it. However, you must ensure that you specify what it is that you will be gaining from it, such as if you are being paid to do so.
Ask your customers to leave a neutral review. You can only ask them to review as they see fit to do so.
Contact customers who leave poor reviews and enquire as to how you can resolve the issue that they raised.
Use third-party discounts so long as they do not require the customer to leave a review.
React when Amazon warns you about anything. They will likely not warn you the second time…
Don't:
Review your own products! This seems like an obvious thing that you shouldn't do, right?
Ask people you know to leave positive reviews on your product. This will get noticed as those reviews will be from people who did not even purchase the product!
Ask customers to leave a positive review. You must remain neutral and allow all customers to leave an unbiased review.
Offer discounts in return for positive reviews.
Like a review request to any of your products anywhere for any reason. There is no excuse for this.
Ask customers to change their review. You can enquire as to why they gave you a bad review and correct the issue with your product. However, you should do this for future gain rather than to have the review removed.
Contact customers on any site other than Amazon.
Guilt your customers into giving you a good review.
Jungle Scout Does All of This for You!
The above do's and don'ts of the Amazon Product Review Guidelines are just the main ones. There are still hundreds of other factors that are included in Amazon's terms and conditions.
Keeping track of all these things without getting pinged by Amazon at some point is almost impossible. Even the best Amazon sellers still get caught out every once in a while.
Having a tool to help you keep within the guidelines is extremely useful. Jungle Scout is amazing in this instance.
The tool will avoid doing anything that is against the guidelines. That being said, it will also do absolutely everything that it can within the guidelines to maximize your review numbers.
It will ensure that each and every one of your customers has the option and the reminder to leave a review as much as possible.
Instead of trying to force your customers to leave a good review, (which would break the guidelines anyway), Jungle Scout will improve your product listing to the point where customers are more likely to leave an unbiased positive review anyway.
Advantages of Using Jungle Scout
#1 – Reaches as Many Customers as Possible
Jungle Scout will reach each and every customer, requesting a review from them. The tool will attempt to make the product so good that the majority of customers will happily choose to leave you a review without much prodding.
Most Amazon sellers who use Jungle Scout have very little trouble getting reviews.
#2 – Saves You a Huge Amount of Time
Instead of needing to keep track of every single customer you have, Jungle Scout will do it all for you. You'll rarely need to do anything at all as the tool will literally send autogenerated emails to people, asking them for a review.
#3 – Omits the Risk of Breaking Amazon's Terms and Conditions
Accidentally breaking Amazon's Product Review Guidelines can lead to major repercussions, including your account being permanently closed sometimes.
Jungle Scout will never break any of the guidelines set by Amazon, meaning that this risk isn't even a risk anymore.
That sounds good, doesn't it? Jungle Scout is an incredibly useful tool. Give it a go and see for yourself!