WordPress
Best WordPress Plugins to Use In 2023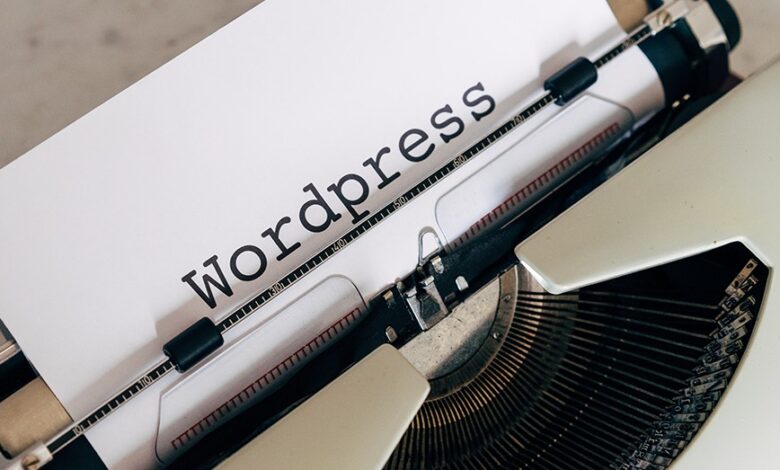 The popularity of WordPress as a fantastic Content Management System (CMS) is hidden by none. Best WordPress plugins and an exhaustive collection of themes make WordPress an ideal fit for dynamic website development. Today, with increasing competition to upscale a business, an attractive web solution is a necessity. WordPress is an excellent platform for achieving a unique and scalable website.
With the plethora of  wordpress plugins available, it becomes difficult for a beginner to choose the correct option for the development process. Selecting the right set of plugins can make a huge difference in a website or a blog.
For a developer, depending upon the use case, all the plugins might not be required. But here, we have curated a list of the top WordPress Plugins which can be used in almost all websites.
How To Find Best WordPress Plugins? 
As there are various free and paid plugins available on WordPress, choosing the one that suits your development requirement can be a bit tricky. It starts with putting your requirement in the search bar in WordPress.org.
Doing this gives you a long list of plugins available. Searching on Google can also be helpful here. But one thing that can be helpful for you is looking at the stats below each plugin. The stats show the number of total installs for each plugin.
A higher number of installs means it has been tested and used more. Additionally, one can also see the average number of stars, reviews, and tested up information. Hence this can help you decide better.
Free Vs. Premium WordPress Plugins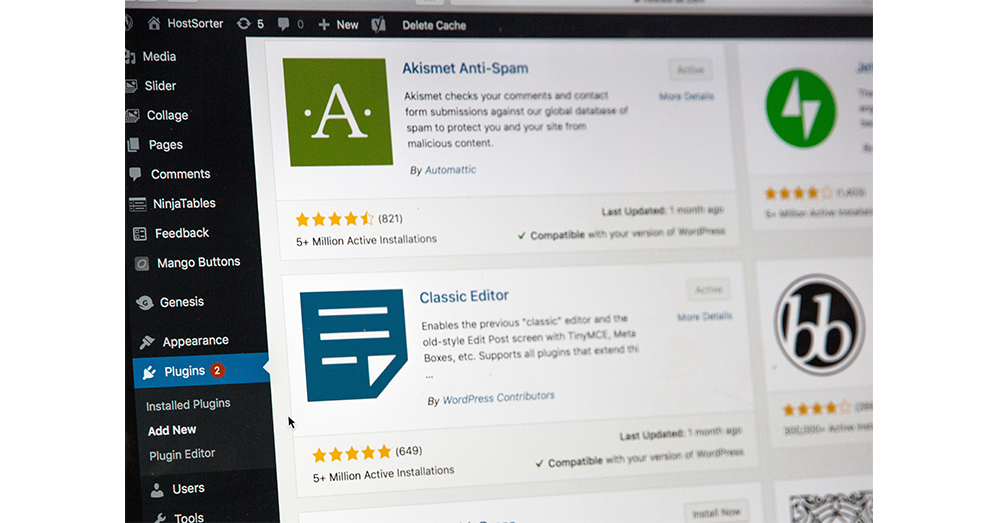 Thousands of WordPress plugins are available in the WordPress.org dictionary for free usage. At the same time, there are numerous plugins that are sold on third party websites as premium plugins. The availability of both makes a new user wonder which one is better. Free plugins provide no warranty and limited resources for guidance. The support for these plugins is restricted and not guaranteed.
There are a few owners (of free plugins) who initially provide frequent support and assistance, but with time it too reduces as there is no financial incentive for these owners. Moreover, free WordPress plugins are available on an as-is basis with no assured warranties.
Paid WordPress plugins offer premium support for their product. Some of them, being licensed GPL, offer a limited warranty. But having easy access to support means you can get help faster.
Though, this does not mean that Premium plugins are better than free plugins. In reality, most of the popular WordPress plugins are free.
Moreover, one should mainly focus on finding an easy to use a WordPress plugin. By doing in-depth research, you will be able to decide what seems suitable for your project development. It is good to try a free plugin first but if it looks complicated, then try a paid one. 
WordPress Form Plugin 
WPForms is the best WordPress form Plugin. Today, every website needs a contact form. Also, websites use survey forms to collect information helpful in improving their user interactivity. WPForms is a one-stop solution for getting beginner friendly contact forms. It comes with an easy drag and drop builder that you can use for creating quick online forms.
It helps you to create any type of WordPress form. Be it survey forms, order forms, donation forms, email subscription forms, etc. Further, it comes with dozens of pre-built templates that fantastically adapt to your workflow and save you time. Also, it offers all the advanced features like payment integrations, email marketing integration, conditional logic, multi-part forms, front-end post submission, and many more.
If you are looking for a convenient and easy WordPress form plugin, your search ends at WPForms Plugin. With its outstanding and unique features, it becomes a must-have for every website.
Analytics Plugin for WordPress 
For improving any website, it is crucial to know how people use that website. Monsterinsights is a widely popular Google analytics plugin for WordPress. It makes it super easy for your website to connect with Google analytics and offers comprehensive tracking features.
Though Google Analytics is built for tracking almost every user interaction on a website, like eCommerce transactions, form submissions, downloads tracking, etc., the default Analytics setup doesn't allow to make use of the full potential of Analytics tracking.
For example, while tracking an onsite event, like form submissions, you'll either require to add a custom event tracking code or set up a Google Analytics goal for every form. It can be tiring and time-consuming if you're not a developer or an Analytics expert.
With Monsterinsights, one can enable various tracking features in a few clicks without adding a single line of code.
Landing Page Builder Plugin for WordPress 
A landing page speaks a lot about your website. It can be a game turner. As the more attractive your website is, the better will be its user interactivity. SeedProd is the best WordPress plugin for building a landing page.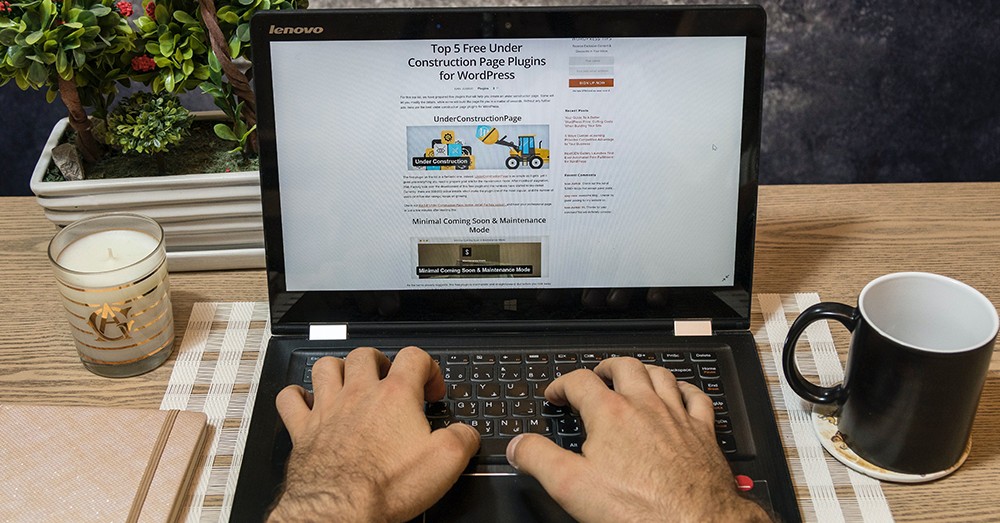 It helps you create and customize new landing pages quickly. A dynamic and attractive landing page can eventually help you to get new leads. SeedProd offers multiple types of landing page templates, including coming soon, sales page and maintenance pages, opt-in pages, webinar pages, etc.
Below are the key features that make SeedProd the best WordPress plugin for building landing pages:
Quick Templates: On this plugin, some of the main landing page templates are a click away. One can enable maintenance, coming soon, 404 error pages to limit the access to its website, whenever needed. These templates also help in capturing good leads.
Drag and Drop Builder: It offers a built-in page builder with all the desired options. You can use the click and point tool to add unique elements to your landing pages quickly without editing any code.
Premium Integration: This plugin offers seamless integration with numerous third-party WordPress plugins. It extends the functionality and features of landing page builders.
Smart Sections: It makes available ready-made layouts and sections to add a header, call-to-action, text, and so on. With such professional designs, you get a fresh look for your landing page very quickly. 
Best WordPress Plugins for Generating Leads 
OptinMonster is a fantastic lead generation solution in the world. It comes with dynamic platforms that are helpful in converting your visitors into leads. Here, you can choose a perfect campaign type that attracts the visitor's attention.
It has a powerful targeting and segmentation engine, which helps you to show personalized messages to visitors of your site. These personalized messages are based on the information collected in the form of Geographic location, referral source, etc.
Key features of this plugin are:
Exit-intent Technology: It recovers abandoning visitors into leads by showing customized campaigns to them at the very moment they are about to leave.
Onsite Retargeting: It creates special offers for targeting repeat visitors based on their previous interactions on the site.
Onsite Followup Campaigns: It follows up with your visitors with triggered campaigns based on their interactions with the website.
Cookie Retargeting: It creates custom browser cookies based on the visitors' demographics data like age, gender, location, and then shows them highly targeted campaigns to drive conversions.
The plugin seamlessly integrates with all the primary email marketing services.
WordPress Contest Plugin 
RafflePress is the best WordPress plugin for conducting giveaway contests. Unlike a usual contest plugin, this plugin offers an inbuilt viral sharing option, which rewards users with bonus entries on referring a friend or promoting the giveaway on social media. Going this way can help you improve the website traffic, grow your social media followers, and email-lists.
Below are some of the standout features offered by this plugin:
Drag and Drop Giveaway Builder: It helps you build a giveaway campaign in minutes, without touching any line of code.
Built-in Giveaway Templates: It saves a lot of time in creating an attractive contest from scratch.
It helps in making your give away viral by incentivizing social sharing. 
Conclusion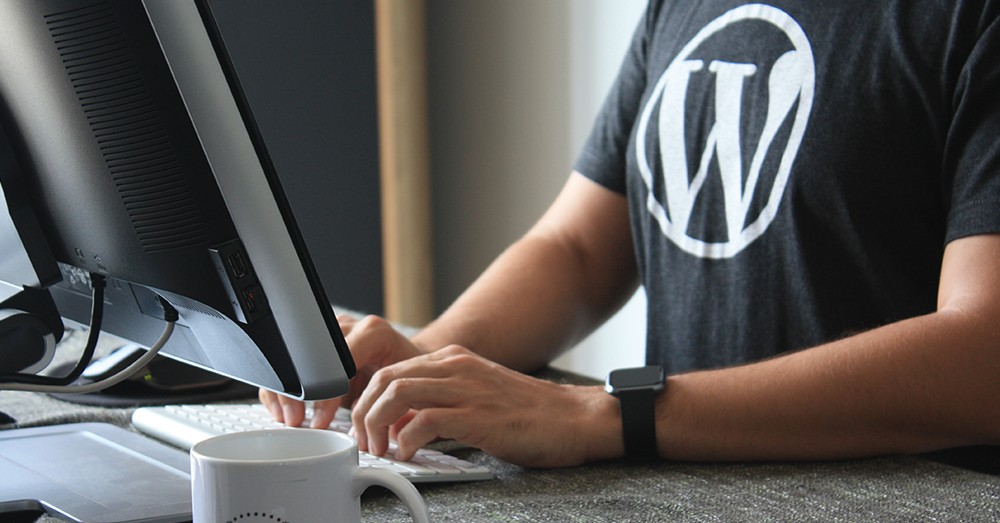 No matter what kind of website you want to build, WP gives you enormous reasons to choose it as it is free of cost, easy to install, open-source, and extensible with a vast ecosystem of themes and plugins. WP is one of the efficient Content management systems written in PHP.
Initially, it was developed as a blog publishing system, which today has evolved to support other web content types such as media galleries, learning management systems, and traditional mailing lists forums. Today, with a change in WordPress's ecosystem and core code, one can conveniently create any website with WP.
E-commerce companies choose WP for the creation of their online stores. Today, you can find solutions for your desired web development projects on WordPress, like business websites, portfolios, resumes, social networks, membership sites, etc. WP offers benefits like being free, pre-built with themes and plugins, easy to install, open-source, etc.
For accurate and timed website development, it is suggested to choose the best WordPress plugin which suits the requirements of your project development. Additionally, practices like adhering to coding, ensuring security, being updated about new codes, etc., are essential for any developers to follow. This will provide a fantastic development experience, which leaves no room for improvement in the future.
Moreover, developers should consider the following essential coding structures like readability, flexibility, and reliability. Selecting an accurate WordPress plugin shapes the process of website development. Before making the final selection, it is good to conduct proper research and compare the statistics. It will help in creating an appropriate selection, which will help in getting the desired results. Hire full- time Wordpress developers for developing your website.
WP is the most fantastic way of creating websites. So, if you want to develop any type of website, from a blog to e-commerce, WP is an excellent platform. Lastly, it is good to mark that self-hosted WordPress provides more flexibility, ownership, and benefits of the WordPress community.