SEO
Five SEO Tools You Need to Start Using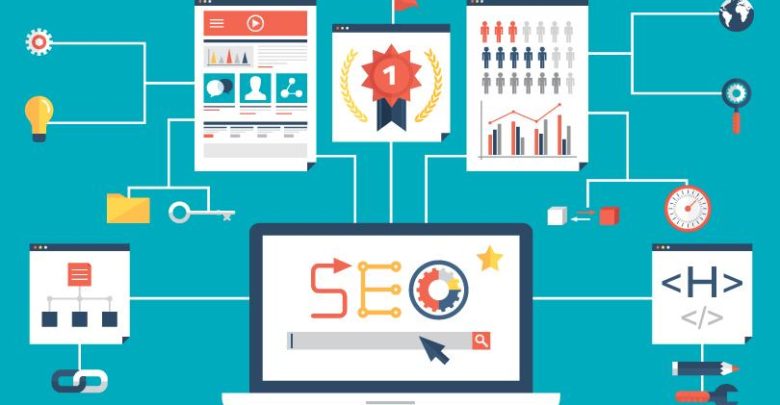 If you're like the vast majority of businesses in the digital age, you get almost no organic search traffic from Google, the world's predominant search engine. In fact, in 2020, Ahrefs found that of over one billion webpages indexed on Google, over 96% of them saw fewer than 10-page visits per month. Of course, that doesn't mean people simply aren't looking to conduct business online—but it does indicate the majority of the internet is having trouble attracting page traffic to its most valuable landing pages.
So, what is a startup, small business, medium enterprise, or mega-corporation to do? For each of these business types, the most fundamental—and inexpensive—answer is to utilize the abundance of SEO tools available to hone your SEO techniques.
Why SEO Is So Critical
The practice of improving your position on a search engine results page (SERP) is to drive traffic to a page, lengthen a user's stay once they get there, and encourage them to become a client, predates even Google itself. In fact, although Google was released to the public in 1998, many experts argue that websites have been jockeying for position ever since the inception in 1991 of the internet as we know it. Others assert SEO truly began in 1997 with actual, concerted efforts to rank high on the most important SERPs of the day.
No matter which way you slice it, now that Google holds the lion's share of all searches, appearing prominently on its SERP is critical to give your page a fighting chance to draw traffic and drive the conversions you need for success. When you stop to consider that over a quarter of searchers click the top result on Google's SERP—and that percentage falls to a dismal 2.5% by the 10th result on the first page—it's clear that improving your page ranking is a must. In the modern internet era, that means you must pay attention to each of the major components of SEO.
SEO Basics
Boosting your website's visibility by climbing Google's SERP depends on a firm grasp of several different elements. Some have been a major factor since SEO first came to be in the late 1990s, while others have developed over time as the internet grew and changed. To drive traffic, increase your brand awareness, and build your web presence, you'll need to address each of these critical SEO elements:
●      Keywords. One of the first SEO elements, keywords remain critical for driving page traffic today. Users enter these words or phrases in their efforts to find web content like yours. Appearing prominently on the SERP for those most closely linked to your business is one of the most important things you can do to connect with people looking for the products or services you feature. In the modern era, performing keyword research to identify highly searched keywords without stiff competition is essential for visibility and SEO success. 
●      Content marketing. While utilizing high-impact keywords within your URL, page title, and other on-page elements is key, gone are the days when you could simply stuff as many keywords as possible into your web copy. That's where developing original content for your website comes in. Beginning a blog, developing videos, creating unique infographics, publishing whitepapers, and even scheduling social media posts are all content types perfect for your most valuable keywords. Best of all, they provide valuable information that helps your users—asserting your expertise and authority and keeping users on your page long enough to convert. 
●      Link building. Off-page link building—the practice of encouraging backlinks to your site from other high-quality pages—indicates to users and Google's web crawlers alike that your content is valuable. In addition, backlinks can drive valuable traffic to your page from users with relevant interests. Link building goes hand-in-hand with keyword research and content creation as a vital component of SEO.
●      Technical SEO. Of course, creating content and optimizing your page for keywords won't do you any good if web crawlers can't index your page. Technical SEO practices include improving page speed, optimizing photos and videos, creating a strong internal linking structure, eliminating dead links and duplicate content, utilizing an XML sitemap and structured data, and improving page security. Best of all, optimizing each of these aspects of crawlability means providing a well-functioning page for your human users.
The Importance of SEO Tools
Even though the above elements are constant no matter the page, SEO is not a one-size-fits-all technique, nor is it a set-it-and-forget-it process. As a result, it is critical to ensure you are analyzing available data about the current state and success of your website to implement tactics that work for your business. In addition, as the internet continues to grow and change, so, too, must your SEO approach—and the thought of sifting through mountains of data alone is a true roadblock for many businesses. Fortunately, there are many tools available to help. 
These five tools can help you identify your strengths, highlight your shortcomings, and make better decisions to achieve success moving forward:
Google's Analytics, Keyword Planner, and Search Console. Since Google dwarfs the other search engines available on the internet, it makes sense that the wealth of data Google provides is one of the most valuable tools available for SEO professionals. In fact, most of the other data and keyword tools available utilize Google Analytics data or access the information provided by Keyword Planner. Best of all, Google makes this veritable treasure trove of data available in a more accessible fashion via its Search Console. From traffic data to search inquiries, backlinks, indexing information, and more, Search Console is full of insights presented in a straightforward series of charts essential for any SEO team.

Price: One of the best features of the Google family of SEO products is their price: all are free with the creation of a Google Ads or Search Console account.

SEMRush. If you're looking for a one-stop solution to streamline your SEO and search engine marketing workflow, SEMRush can take you beyond the Google family of products. In fact, the tool can help you handle your SEO, paid advertising, social media, content marketing, and more—and provide the reporting and data features you need to keep it all together. SEO professionals praise SEMRush's backlink building features, particularly its backlink auditing tool that allows you to compare your own backlink profile to that of your top competitors, enabling you to view potential opportunities.

Price: While SEMRush offers a 7-day free trial, its three price tiers range from $99.95 to $399.95 per month.

Ahrefs. Ahrefs is not only the source of valuable independent research (cited above) and free learning resources, but it is one of the most comprehensive toolkits available for businesses with broad SEO needs. You can utilize their Site Audit to learn about your current performance needs, Site Explorer to scope out the competition, and Keyword or Content Explorer to analyze what your potential clients are looking for online. Then, use Rank Tracker to see the progress you've made.

Price: After a $7 seven-day trial, prices range from $99 to $399/month. However, Ahrefs makes a variety of its most critical insights available for free.

Moz. One of the most popular sources of free and paid SEO tools, Moz offers various tools to help you achieve SEO success. Search for valuable keywords with Keyword Explorer, compare your link profile with competitors with Link Explorer, obtain an overview of your site health with domain analysis, and even view how your website appears to others across search engines. With the Pro or Local versions, you can identify issues of any site you visit with the convenient MozBar, and prioritize the actions you need to address them.

Price: While domain analysis and certain SEO tools are free, the 30-day trial of MOZPro offers full access to the entire toolkit. Pricing ranges from $99 to $599/month.

Serpstat. As a more focused all-in-one tool, Serpstat is aimed at helping businesses optimize SEO efforts, paid ads, and content marketing efforts through keyword research. Its keyword tool helps you identify and analyze valuable keywords and expand your keyword usage to include alternative and longtail keyword opportunities. Additionally, you can run an analysis of your existing content and page copy to determine your relevance to current trends.

Price: Serpstat is available for as little as $19/month with limited features, up to $299/month for enterprise-level metrics.


No matter the nature of your website, SEO will continue to be a critical aspect of building your online presence and boosting your bottom line for years to come. The above tools can help you determine your site health and areas of need when it comes to each of the four major SEO elements. By applying these insights, you can make better decisions to increase your leads, convert more customers, and extend your brand recognition.