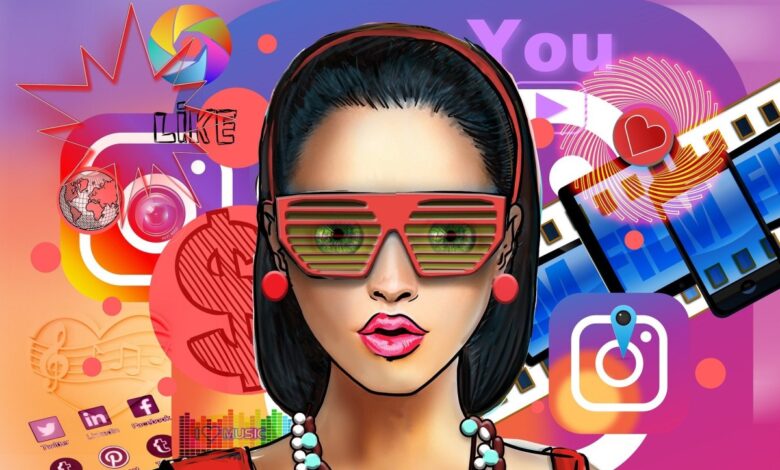 Film marketing has been evolving for the past couple of years and digital mediums are one of the major reasons behind the success. Most of the films and filmmakers are focusing on improving their online presence. Without online reach, not only the film will suffer financially but also experience very limited potential and growth. 
As time flew by, social media platforms have become the ultimate weapons for marketing and boosting engagement rates. And amidst the other social media platforms, Instagram still has the throne. This particular medium has grown extraordinarily over the past few years. 
Instagram has more than a billion active users and the demographic range of the platform is amazing. Unlike other social media platforms, the statistics of Instagram are limitless. As the scope of growth is massive on Instagram, many brands are utilizing this platform. 
Remember that Instagram attracts tons of new users every day, and the majority of Instagram users utilize the platform to find music, films, trends, etc. In this article, we will discuss the top 5 tips that will help you to market your film on Instagram
Build a Strong Hashtag Campaign
Hashtags work on other social media platforms as well, but the functionality and effectiveness of hashtags are exceptional on Instagram. Without the correct hashtags, you won't be able to promote your film on Instagram. Several films have gained popularity and increased their revenue by using relevant hashtags in their Instagram posts. No matter if your film's genre is action, horror, or adventure, you need to build a robust hashtag marketing campaign. As per Tagg Box, hashtag campaigns are one of the best ways to generate audience participation. 
While articulating a robust hashtag camping, make sure you research the market thoroughly. This way you'll be able to notice the trends amongst the social circle. Additionally, research is the trend is relevant as per the genre of your movie. If so, think of ways to leverage the trends to promote your film as well as your hashtag strategy. Remember that a successful hashtag campaign will work marvelously for your film.
Design the Page as Per the Preference of Your Audience
This is not only important but also a proven method. To make your film marketing campaign successful on Instagram, you need to study your target audiences. No marketing campaigns on Instagram have succeeded without studying their target market and audiences. Hence, consider this as one of the most important tips. Always prepare yourself to take notes so that you can realize the functions of your target audiences. 
Research and learn their preferences, notice their patterns, and when you collect relevant data, it's time for you to customize your profile. If you want maximum exposure and boost your growth, it's suggested to focus on the advertisement of your bio section. 
Upload During Peak Engagement Times
Regardless of the industry, many businesses fail to boost their exposure on Instagram just because they inconsistent patterns. You need to avoid this. Do not just randomly upload your photos and videos.
The first thing you need to do is pick out the perfect peak engagement timing of your followers. If you don't know how to find the peak engagement timing, just go to the Instagram insights and you'll get appropriate statistics. 
Additionally, don't forget to learn demographic analytics so that you can understand when your audiences are more likely to see your content. When you upload your content during the peak timing, it will attract their attention and you can boost exposure. If you're not getting enough exposure in your content, buy Instagram comments. 
Don't Over-Post
This is one of the simplest Instagram marketing tips you need to remember for your films. Attracting new followers is undoubtedly a great thing. But don't get so hyped that you bombard their feed with your contents. This will not only damage the quality of your content but also affect your followers. They might end up unfollowing you after being annoyed. 
Hence, you need to schedule your posts. Uploading once or twice a day is considered a healthy uploading technique. Remember that most Instagram users stay active at night. So, it's best if you upload your content at night. However, you don't need to stay awake. Just schedule your posts as per the relevant timing. 
Promote Your Films on Different Social Media Platforms
Just because you're promoting your films on Instagram, doesn't mean that you should not promote them on other social media platforms. Utilizing different social media platforms is very common these days. If you happen to have a large number of followers on Instagram, gaining popularity on other social media platforms is just a matter of time. You can promote your content on Facebook, YouTube, and Twitter. However, despite the platform, make sure that you're targeting the relevant audiences. 
Leave the link to your social media profiles in the video descriptions. You can also tweet to attract new audiences. 
Conclusion
These are the 5 tips you need to remember to market your film on Instagram. The current scenario of the industry has forced everyone to increase their online presence. Instagram proposes various benefits for filmmakers. Do you have any questions? Feel free to comment down below.