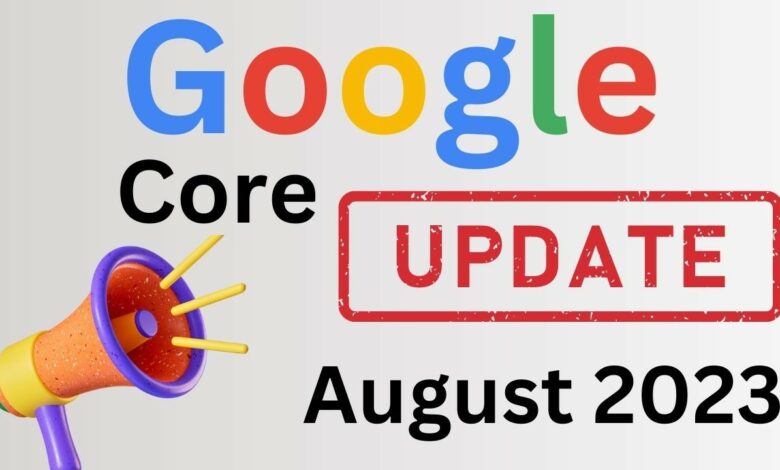 Google announced on August 22, 2023 that it has rolled out a broad core algorithm update. This is the second broad core update of 2023, following the March 2023 update.
Broad core updates are changes to Google's search algorithm that are designed to improve the quality of search results. They are not targeted at any specific websites or pages, but rather aim to reward websites that provide high-quality, relevant, and helpful content.
The August 2023 core update is expected to take up to two weeks to fully roll out. During this time, it is possible that some websites may see changes in their search rankings. However, Google has said that these changes are not permanent and that websites should continue to focus on providing high-quality content.
Today we released the August 2023 core update. We'll update our ranking release history page when the rollout is complete: https://t.co/sQ5COfdNcb

— Google Search Central (@googlesearchc) August 22, 2023
Fifteen questions to assess content quality in the context of Google's core update:
Is your content authored by genuine individuals for a real audience?
Have you dedicated effort to consistently incorporate unique and valuable information into your content?
Does your content merely scratch the surface of the topic, or does it delve into substantial depth?
What sets your content apart and makes it superior to your competitors' offerings?
Have you avoided excessive optimization of titles, descriptions, and content aimed solely at bots rather than real users?
Are you employing clickbait tactics to capture user attention?
Does your content possess the potential to naturally attract references and backlinks?
Is your content crafted by an expert with substantial knowledge in the field?
Do you concentrate on a specific niche, or does your content cover an extensive range of subjects?
Does your content contradict scientifically established facts?
Could people face financial or personal risks by following the advice in your content?
Does your content adhere to grammatical best practices?
Is your content syndicated from other sources?
Does your content include intrusive interstitial elements that disrupt the user experience?
How well does your content perform in terms of the mobile user experience?
What Can Be Done?
Here are some things that websites can do to improve their chances of ranking well in Google search results:
Create high-quality content that is relevant to the searcher's query.
Use clear and concise language.
Structure the content in a way that is easy to read and understand.
Use relevant keywords throughout the content.
Promote the content on social media and other channels.
Google also recommends that websites avoid engaging in any black hat SEO practices, such as keyword stuffing or cloaking. These practices can lead to a website being penalized by Google and demoted in search results.
If you are concerned about how the August 2023 core update may affect your website, you can monitor your search rankings using a tool like Google Search Console. You can also use this tool to see if there are any specific areas where your website can be improved.
Overall, the August 2023 core update is a positive step for Google search. It will help to ensure that the search results are more relevant and helpful to users. If you are a website owner, you can help to ensure that your website is not negatively affected by this update by focusing on providing high-quality content.
Summary
Google has rolled out a broad core algorithm update that is designed to improve the quality of search results. The update is not targeted at any specific websites or pages, but rather aims to reward websites that provide high-quality, relevant, and helpful content. The update is expected to take up to two weeks to fully roll out. During this time, it is possible that some websites may see changes in their search rankings. However, these changes are not permanent