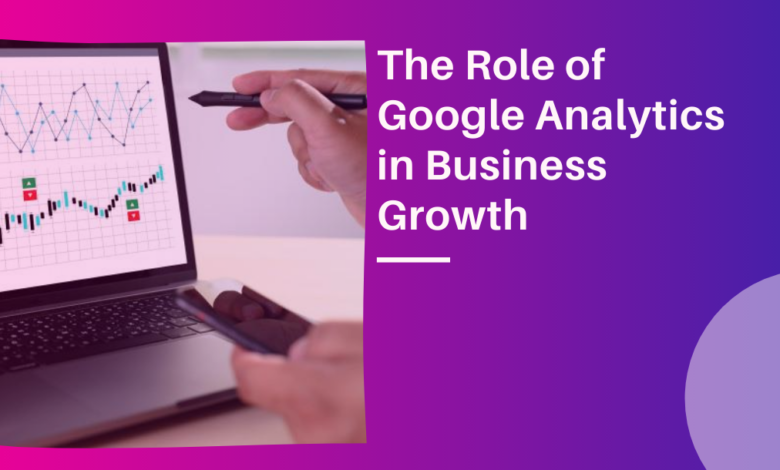 Are you wondering and eager to know why website analytics are important for your business growth?
As you know, nowadays almost all businesses have an online presence through a website. Therefore, it becomes very essential for you to analyze what the traffic for the day is and compare it to previous results of your website to see whether it is accomplishing its purpose or not.
For this, you need to monitor the details of what the audience does when they visit your website, how long they stay, and what all pages do they view on your website.

Google Analytics is Google's free web analytics service that helps you analyze your website traffic. It provides you with the actual reports and analytics on how your site visitors behave once on your website; who they are by their age, gender, location, etc.; which source they used to land on your website, the most engaging content on your site; your conversion rates; and so on.
With this analytics information in hand, you can easily decide business strategies and grow your business at a faster rate.
But there is one thing that you should know that Google Analytics won't tell us what the problems are—we need to interpret and analyze the data ourselves. Google Analytics can give us data and strong hints as to what the problems may be, making it easier to conduct further investigations.
It provides a valuable understanding that can help you to shape the profit strategy of your business.
That's why around 60 million websites around the world use Google Analytics. If you are not using it, you should set it up right now.
Given below are some reasons as to why Google Analytics is important for your business growth-
1. Find Out Where Your Users Are Coming And What Activity They're On Doing Your Website
Geo location is important in running businesses and that is exactly the information Google Analytics provides you with. Knowing the location of your audience helps you in targeting customers, designing marketing campaigns, and set goals for that area.
Getting and targeting people to your website is the first big hurdle you face, but making sure they stick around and come back is just as important.
Google Analytics Behavior section tracks that information. It provides information on which pages people visit at first, then what pages they frequently visit, and how long they spend on your website.
This data will guide you to understand which parts of your website are successfully getting traction and determine if you need to change the architecture or update your content to keep people around longer.
2. Create Customization Reports And Easy Integration With Other Tools
In Google Analytics, you can create a custom report by picking the dimensions and metrics and decide how they should be displayed.
Also, one other impressive feature of Google Analytics is that it can be easily integrated with other tools and platforms.This combined effort will provide you with actionable insights that will lead to the growth of your campaigns and also you can use it with all your devices to easily implement data.
3. Get To Know your Best Content
Content is the king and if created creatively can help you to get a lot more targeted traffic and potential visitors.
Good content is one of the best ways to reach out to your customers, that's why many businesses create blogs, infographics, and videos that can add value to your customers.
Google Analytics provides a feature through which we can keep a track of all content that receives views and shares. With this data, we can rework on the top performed blog to generate more traffic.
4. Decide which Social Media Target
Social media platforms are an extraordinary and exceptional way to attract a lot of traffic and engage potential customers
Social media advertising campaigns cost a lot of money and before investing a huge amount of money you need to be sure that you find a specific platform where most of your users gather and engage.
With Google Analytics, you get to know about the best platform to advertise to your customers, you need to set a generous budget aside for social media ads.You can also get data about how much conversion value each of the social platforms is bringing, traffic entering from social referrals and how many audiences are talking about you.
5. Free of Cost
Do you know exciting news about google analytics is that it is 100% FREE? No matter what your budget is, you can afford it. You just need an email Id to create an account.
6. Set Goals and Check If You Are Achieving Goals
Google Analytics , provide you option to set goals according to your need.If you don't set your goals, you won't know when your goals is meet your numbers and Google will not display the information you need.
You can also assign several goals that will help you to track the customer's journey based on their actions and also we can measure how much business is moving ahead and progressing.
7. Utilize Your Top Outbound Links as Partnership Opportunities
Google Analytics not only gives you information about your site referrals but also which websites you are referring to. Using Google Analytics you can also have a look at the major links clicked on your website that redirects websites, analyze, and reach out to those websites with partnership offers.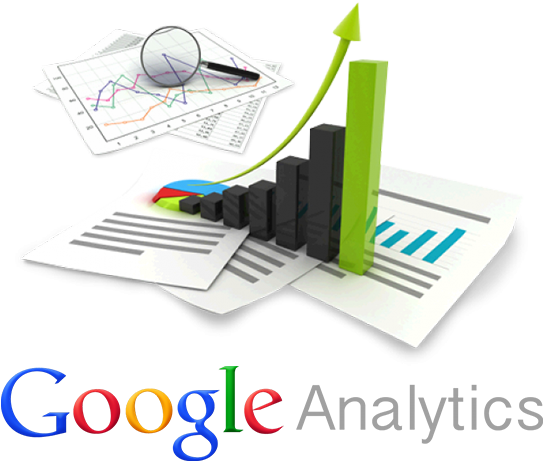 In today's world, you can see that many businesses follow mutual recommendations and cross-promotions concept to grow their business. But searching for the right business partner, reaching out, and influencing for partnership can't be easy until you have a clue regarding exactly what works for the partnership.
Through outbound links reports of Google Analytics, you can show other business owners exactly what works between the two businesses and easily convince them for partnerships.
CONCLUSION
Google Analytics is a great tool, it gives you wow options for your business in more advanced ways. it can give you a lot of useful information on how to improve your website, offers, and catch up with your competition that can be used to improve the performance of your website and increase conversions.
Many tools are providing these features but Google Analytics remains a free highly relevant solution for managing the analytics and assumes through graphs and data, learn how to use them to gain advantage and gain more attention and more conversions.