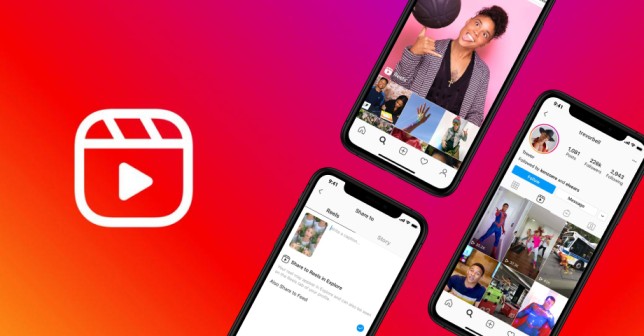 Introduction
Instagram reels launched on august 5 2020, in over 50 countries worldwide. Reels are a direct competitor of TikTok. Reels is a great addition to Instagram, and it allows users to record and edit 15 seconds videos with music. Reels are similar to Instagram stories, but there are few differences. Stories are only shared with your followers, but reels can be shared with friends, feeds, and Instagram stories.
Additionally, reels offer a wide range of video editing tools like AR effects, timer, aligning speed control, and also, you can combine multiple videos in your reels. If you are using an Instagram public account, you can share your reels on the explore page. With this, many new people can see your content who don't follow your account.
Instagram reels Statistics
Instagram reels first launched in Brazil in 2019 named cenas.
34% of Instagram users increased in brazil after the launch of reels
Every month 1% of Instagram users increased in brazil.
On June 24, 2020, reels expanded into Germany and France.
On July 12, 2020, reels launched in India.
After the launch of reels, India has 100 million active users every day.
Instagram downloads increased by 11.4% after reels launched.
The average time spent on Instagram is increased by 3.5% in India.
Why use Hashtags for Instagram reels
Hashtags help you to find your content on every social media platform easily and also it will increase your brand reach and content popularity. If you want to increase your content reach on the platform, you should add hashtags in your reels videos.
If you want to get more shares, comments, and likes for your reels, you can include hashtags in your reels to get engagement. Hashtags help you group content, and it can be either branded hashtags that are used by many users and niche on Instagram.
Using hashtags in your reels is one of the effective ways to increase your followers on Instagram. But the more important thing is you should know your target audience who are interested in your brands and products.
When you use the right hashtags in your reels videos, your post will be discovered by the new people who have similar searches. If the people like your brand, they will buy your product or services.
Instagram has 1 billion monthly users. With this huge platform, you need to create quality content to reach more audiences. However, hashtags help you to reach more people, and it will promote your reels videos.
Advantages of using Hashtags in your Reels
Hashtags are a great way to increase your engagement and reach on social media networks. Hashtags help people find you on social networks, and it helps you place your content in front of your target audience. Here are some benefits of using hashtags in your reels videos:
To Reach Your Audience:
Hashtags are an effective way to reach your target audience on every social media platform. When a person searches for hashtags, they are interested in. If you use the right hashtags in your reels, the user is interested in seeing your content, and it will help you reach your customers in a short span of time.
Increase your engagement:
Hashtags are a simple way to get your post in front of a new audience. A single post with one hashtag gets 12.6% of engagement than a post with no hashtags. You can use hashtags in your Instagram reels, stories, and IGTV.
Hashtags are an effective way to increase your visibility and discoverability on Instagram, especially for Instagram TV. If you want to increase the likes count for your IGTV videos, you have to create attractive videos and add trending hashtags to your videos. It will help you to reach your posts to a larger Instagram audience.
Enhance your Brand Awareness
It is the most important key for increasing your brand affinity and brand awareness. If you use hashtags in your reels videos, it will reach more people and improve your brand awareness. Use branded hashtags to create reels funny and engaging to reach your target audience.
Use the Right Hashtags for your Videos
If you want to make your content stand out from the crowd, use the right hashtags for videos. Take time to choose relevant hashtags for your brand and do a competitor analysis. It will help you to see what hashtags they are using to reach their audience. You can get some ideas from there, and you can implement them in your posts and reels videos.
Using popular and trending hashtags is the best way to get your content easily. Additionally, you can use the Instagram hashtags generator to find some perfect hashtags for your reels videos. Creating reels with the right hashtags help you to reach your customer and enhance your business on the platform.
Top Trending Instagram Reels Hashtags
As you know, hashtags are the easier way to get your content in front of your target audience. Here are some top trending hashtags that you can use to make your videos go viral.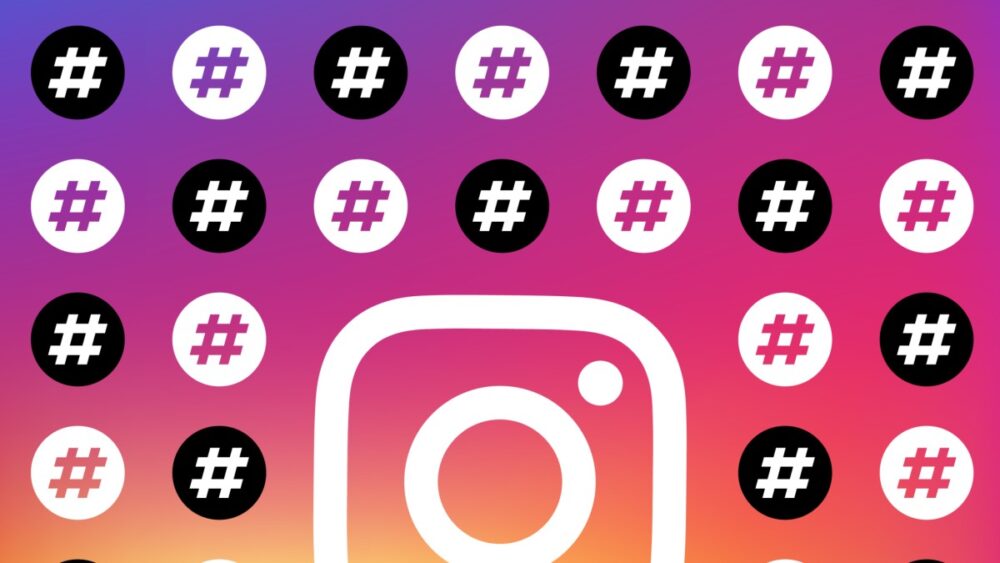 Popular instagram reels Hashtags
#reel
#reels
#reelsinstagram
#reelsvideo
#instareels
#viralreels
#instagramreels
#explorepage
#reelsindia
#explorepageready
Reels Hashtags for Fashion
Almost every fashion brand is using Instagram reels for their business with popular hashtags. It's your time to create something new.
#fashion
#fashionlovers
#fashionweek
#fashioninstas
#fashiongram
#fashionstyle
#fashionable
#fashionista
#style
#fashionreels
Hashtags for Food related reels
When you scroll your instagram feeds, you have seen at least one food related post. If your brand is relevant to food use these hashtags to get good results.
#foodstagram
#instarfood
#foodgasm
#foodreelsinstagram
#foodreels
#foodreelsin
#foodpics
#foodiesofinstagram
#instacool
#delicious
Reels hashtags for travel
Every person loves traveling; you can post your travel experience using these hashtags to get more engagement for your reel videos.
#travelgram
#instatravel
#traveller
#reelsvideos
#holreels
#travellling
#travel
#travelphotography
#travelblogger
#nature
Reels Hashtags for Dance
On social media, dancers and dance lovers have huge opportunities to showcase their talents, and every person loves to see dancing videos. If you are a dancer, you can use these hashtags to reach your audience.
#dancer
#dancelove
#dancereels
#dancevideo
#dancelife
#dancecover
#danceinpublic
#fingerdance
#badboydance
#dancechallenge
General reels Hashtags
These are some of the general hashtags you can use for your reels videos.
#reelssteady
#videooftheday
#reelvideo
#trendingvideo
#instadaily
#marketing
Reels hashtags for best friend
These are best friend hashtags you can search and learn more quotes about best friends.
#friendsforever
#friendship
#truefriendship
#friendshipgoals
#friendshipg
#friendshipday
Best reels hashtags to use
Here are some of the best hashtags to use for your reels videos. By using the best hashtags, you can get the maximum number of engagements.
#funnyreels
#popular
#trendind
#instalike
#igers
#reelstrending
Reels Hashtags for entrepreneurs
Many entrepreneurs are using Instagram to enhance their business. If you are an entrepreneur, you can check these hashtags.
#entrepreneurship
#entrepreneurlife
#entrepreneurial
#entrepreneurs
#instaentrepreneur
#entrepreneurgram
Ideas to find best Instagram Reels Hashtags
In addition to the hashtags generator, here are some simple ways to identify the best Instagram reels hashtags to make your videos popular.
Start Search:
To find the perfect reels hashtags for your video, you need to tap the magnifying glass icon at the bottom of the Instagram screen. It will bring the search function and top trending reels videos on Instagram. Next, you can enter your keyword in the search bar at the top of the screen to look for hashtags.
In the search result, you will find the following tabs:
Top:
It shows the top result of your search term and sometimes may have different results based on your Instagram app used.
Accounts:
It shows the most relevant Instagram accounts based on your search.
Tags:
Below the tags, you will see the most trending hashtags based on the term you search.
Places:
It shows the most relevant location based on your search.
Analyze Your Competitor:
Another effective way to find the popular hashtags on Instagram is by identifying the most famous social media influencer and popular brands on the platform. These methods help you to find better hashtags for your videos. Look at your competitor and see what kind of videos they are making and what type of hashtags they are using for their reels. You can use those ideas to create reels to reach more audiences.
Check Other Social Media:
Many hashtags are trending on other social networks like Twitter, TikTok, and regular Instagram posts. If those hashtags are not in the Instagram reels, you can use them to make your videos go in the top trending list.
Social listening:
Social monitoring and social listening are essential to finding what your audience expects from your brand and what they feel about your brand. By using social listening, you can get the data about your hashtags too. With the perfect social media monitoring strategy, you can stand strong on Instagram.
Conclusion:
Instagram reels are the latest feature that is incredibly useful for getting more followers and enhancing your business on Instagram. If you want to get more engagement for your reels, videos create unique and grabbing reels with trending hashtags to increase your reach to a massive audience.