SEO
The Secret Weapon of Top Aesthetic Brands? Aesthetic SEO Agencies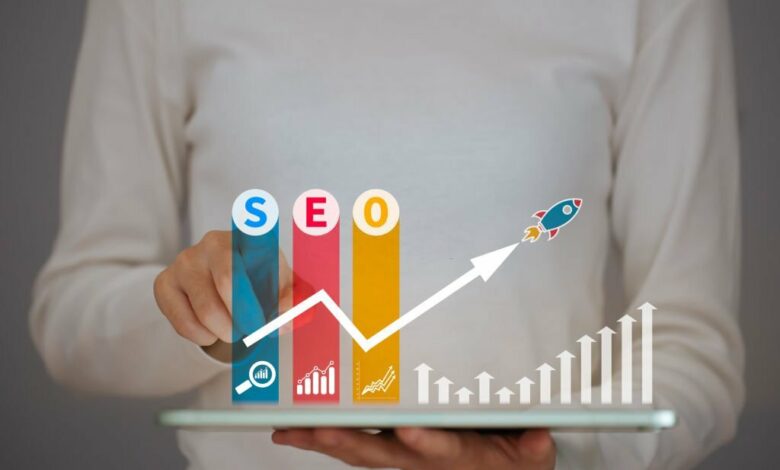 In the vast, ever-evolving digital landscape, SEO (Search Engine Optimisation) stands as a towering beacon. It is the cornerstone of online visibility, making or breaking the digital journey of countless brands. Aesthetic brands, with their unique allure and niche audience, encounter a unique blend of challenges and opportunities in this landscape. It's not just about looking good but being found while doing so.
This is where a specialised aesthetic SEO agency comes into play, expertly navigating the nuanced pathways of this industry. Their keen insight into the intricacies of the aesthetics world, combined with a deep understanding of SEO mechanics, ensures that these brands not only shine but also stand out amidst a sea of competitors.
The Pillars of SEO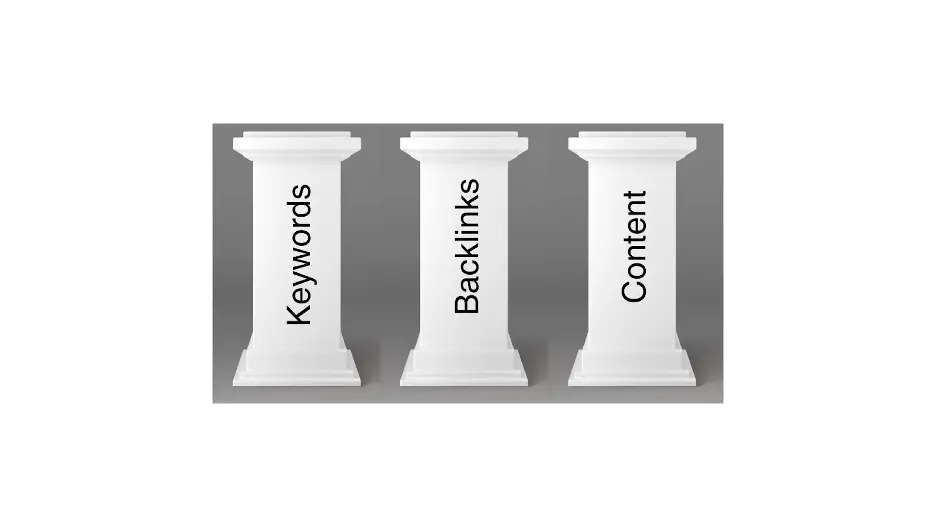 The digital world can sometimes feel like a vast forest. And in this forest, SEO serves as a brand's compass, guiding them to their desired destinations. However, what really makes this compass tick? Well, the following does:
Keywords: These aren't just any words; they are the 'buzzwords' of the internet. Whenever someone types a query into a search engine, they're using keywords. For brands, understanding and leveraging these terms means they can position their content front and centre for those searchers. It's like setting up a shop right where you know your customers will be walking by.
Backlinks: Imagine your content getting a thumbs-up from a popular website or influencer. That's essentially what backlinks are. They're endorsements from other online entities, suggesting that your content is noteworthy. The more renowned and respected these endorsers are, the brighter the spotlight on your brand becomes.
Content: It's one thing to lure people to your site; it's another to keep them engaged. Quality content does precisely that. Whether it's informative blog posts, engaging videos, or eye-catching graphics, content is the conversation you have with your audience. This is especially crucial for aesthetic brands, as standing out from the crowd is the only way to ensure success.
To further our understanding of the 3 pillars of SEO, let's take a look at how an aesthetic company can benefit from them:
The Art of Keyword Tailoring for Aesthetic Brands
The beauty and aesthetics world has its own language. Words like 'dermabrasion', 'fillers', or 'organic skincare' might sound commonplace, but they hold unique significance in the aesthetic domain. Therefore, picking the right term is crucial.
Navigating the maze of aesthetic jargon, SEO agencies use tools that offer insights into what potential clients are looking for. They might uncover, for example, that 'vegan skincare' is a rising trend on a platform like Instagram, while 'acne solutions' might be buzzing on YouTube. Knowing these nuances, and how to take advantage of them, ensures that content not only reaches audiences but speaks their language.
Crafting Quality Content: The Soul of Aesthetic SEO
Every beauty transformation has a story, and aesthetic brands have the unique opportunity to tell these tales. Through content, they can share the magic of their treatments, answer burning questions, and celebrate satisfied clients who've undergone transformations through powerful testimonials.
However, while stories must captivate, they must also be discoverable. Marrying engaging narratives with SEO strategies means that these tales don't just touch hearts but also top search engine results. Furthermore, the modern world tends to prioritise quantity over quality. This is completely wrong, as any good marketing agency will tell you. The key here is to have a balance of the two, however, if one must be sacrificed, then quality should reign supreme.
Kostas Alekoglu, a renowned digital marketing expert, had this to say about content creation and SEO, "The aesthetic industry is rich in storytelling, from showing off transformative journeys to highlighting the latest and greatest treatments. SEO isn't just about algorithms or rankings for such brands; it's about creating stories in a way that they are not just heard, but are also actively sought out."
Building Authority with Backlink Strategies
In the world of aesthetics, credibility is everything. How do brands showcase their authority online? Backlinks. These aren't just hyperlinks; they're digital stamps of approval. When a beauty influencer or a respected blog links back to an aesthetic site, it's like receiving a public endorsement.
To accrue such accolades, aesthetic brands must often reach out and create relationships within the industry. Perhaps it's by offering expert advice in a guest blog or creating viral-worthy content that others want to share. This all promotes visibility, which in turn promotes credibility.
Prioritising User Experience (UX)
Another key aspect to consider when building an aesthetics brand is the online user experience. A beautiful site that's a nightmare to navigate? That's an instant ticket to failure. Brands need websites that are as sleek and functional as the services they offer. This means quick load times, easy navigation, and mobile optimisation, ensuring that clients can book their next appointment or check out treatment options whether they're on their sofa or on the move.
Moreover, when a website offers a seamless user experience, search engines like the mighty Google take notice, often boosting its rankings in search results.
Local SEO: The Neighbourhood Spotlight
Most people like the convenience of having their beauty treatments just around the corner. That's why aesthetic brands need to be the local favourites. By focusing on local SEO, they can pop up as the top result when someone nearby searches for the services they offer.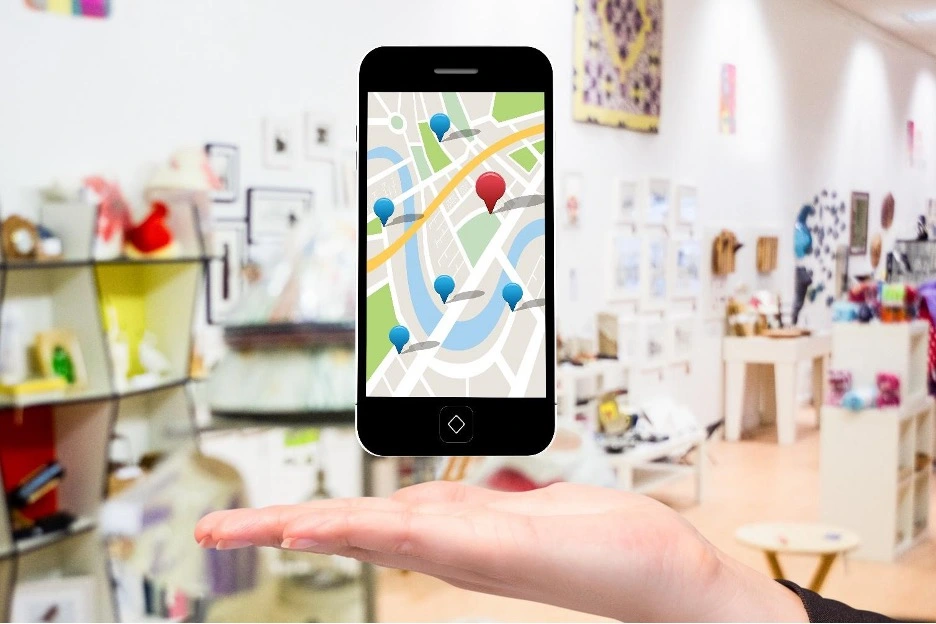 Think about Jane, who's looking for a facial treatment. She types "best facial near me" into her search engine. With good local SEO, your beauty brand should be the first she sees and the place she chooses to book her appointment.
Adapting to Change
Much like beauty trends, SEO isn't static. As algorithms evolve and industry preferences shift, brands must keep on their toes. It's about foreseeing changes, adapting, and sometimes even leading the way. Thankfully, with the right agency by their side, aesthetic brands can not only navigate these changes but also harness them for growth.
Navigating the intricacies of SEO requires a deep understanding, especially when catering to the aesthetic industry. Finding the right agency requires extensive research. Yet this can be more straightforward due to the practices we've been looking at. Simply searching "SEO Agency London" for instance is a surefire way to find one that specialises in this field. Top SEO agencies ensure that you aren't getting a one-size-fits-all solution. Instead, you get strategies moulded to the unique demands of the beauty world, ensuring your digital presence doesn't just exist but truly sparkles.
Here, Mr. Alekoglu had the following view, "In the digital world of aesthetics, visibility is like a storefront's window display. With the right SEO strategy, you don't just attract; you invite the client for a transformative experience."
AI and the Future of SEO
Finally, the integration of Artificial Intelligence (AI) is reshaping the SEO landscape. Algorithms are becoming smarter, and search engines like Google are using machine learning to understand user intent more accurately.
For aesthetic brands, this means enhanced personalisation. Imagine AI-powered chatbots on brand websites, guiding users to their ideal treatments or offering tailored skincare recommendations based on a user's search history. As AI progresses, aesthetic brands that embrace its potential will significantly elevate their digital presence and user engagement.
Closing This Aesthetics SEO Journey
It's evident that mastering SEO for aesthetic brands is both an art and a science. It's about crafting a digital narrative that's as beautiful as it is visible. In this ever-evolving digital landscape, the call to action is clear: for brands aspiring to truly shine, investing in specialised SEO services isn't just an option; it's an essential step towards digital success.