Digital Marketing
Now Become A Digital Marketing Expert With These 5 Online Courses Even During Quarantine!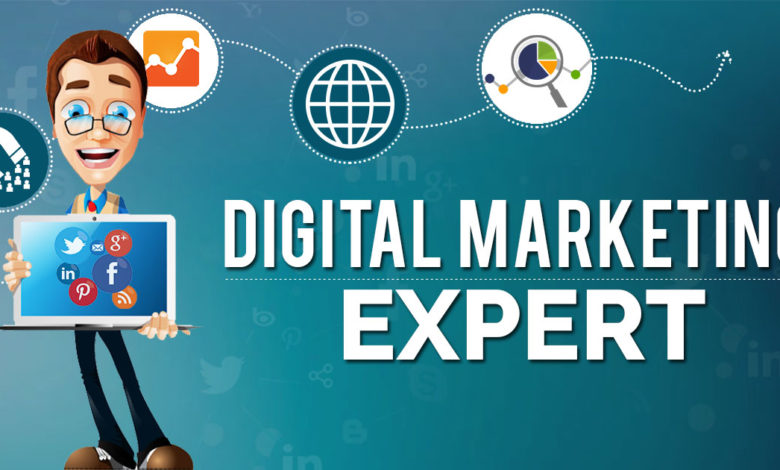 Dream of having a career in Digital Marketing? Do you wish to become a Digital Marketing expert? If the answer is yes, then there is no need to wait till things get normal post this Corona pandemic. That's because, one can start the career journey in this quarantine period right away! How?
Well, online digital marketing courses is the answer. There are a number of Digital Marketing institutes today that offer online courses in Digital Marketing. Out of the many on offer, we will be listing out over here, the selective best online courses from some of the top names out there. Going through these would provide you a fair idea as to which one is the best suited for you. Undergoing an online course in these times would prepare you for the Digital Marketing industry well in advance, and would save you on some precious time once things get back to normalcy.
So, let's begin with the list…
Upgrad
MICA and Upgrad have partnered with the aim to transform young professionals of today into Digital Marketing experts of tomorrow. For that, Upgrad has come up with a "PG certification in Digital Marketing and Communication" online course that is in partnership with MICA. It is an in-depth and dedicated course that takes the trainees through various areas of Digital Marketing like Content Marketing, Social Media Marketing, Marketing Analytics and branding. Some of the salient offerings of this particular course include projects, case studies, personal mentoring from the industry experts along with certifications from Facebook and MICA. The duration of this one from Upgrad is 6.5 months.
Digital Trainee
A stand out amongst the various institutes offering online digital marketing courses, Digital Trainee has got an exclusive "Online Live Interactive Practical Digital Marketing Training Program" for the Digital Marketing career aspirants. Live and interactive sessions happen to be the USP of this online training course.
Under this course, one would get to learn the step-by-step practical implementation of the various concepts covered. After all, Digital Marketing is a field where what you do counts more than what you know. Access to training backup videos is provided in order to facilitate revision. Assignments based job and business growth point of view training is given to ensure better understanding. Individual focus is achieved as there are only 10-12 candidates per batch.
Some of the other salient offerings from Digital Trainee include,
2-3 month certified internship
Google certifications
Unlimited placement calls as a part of 100% job assistance
High Ticket Client Proposal & Quotation
Online Interactive Training with Expert Trainer
Only 10-12 Candidates in Online Training
Individual Focus
Skype Private Group Access
Unlimited Placement Calls
LMS Access – HD Video Backup, Study Material
High Ticket Client Proposal & Quotation
2-3 month Internship certified & +15 Google certificate
As claimed by them, this online Digital Marketing courses in Pune would inculcate in you, multifaceted marketing abilities. The different Digital Marketing topics/concepts covered as a part of this course would help you to master each one of them and become ready for even those jobs that demand a specialized skill-set.
Manipal ProLearn
Manipal Global Education Services is a known name that caters with both online and in person (offline) Digital Marketing courses. The online one from Manipal happens to be a certification program. It covers all the major aspects of Digital Marketing namely SEO, ORM, SEM and Analytics. The duration of this course is of 100 hours, while their PG Certificate which is in partnership with Manipal Academy is a long duration program that lasts for 200 days.
DigiGrad
DigiGrad is known to be an initiative of Social Beat (A recommended Facebook Agency and a Google Premier Partner) so as to offer quality digital training in online as well as classroom environment. Keeping in mind the needs of beginners, novices and entrepreneurs, DigiGrad has come up with a customized "Certificate Program in Digital Marketing". Similarly, it has also got dedicated programs in Social Media, Digital Advertising, SEO and rest of the Digital Marketing streams. A Harvard-style learning methodology that is case study based, is followed here. The 12 weeks long integrated intensive learning program consists of 7 advanced modules that include practical application-oriented modules. The institute guarantees a live project and offers projects and internships at Social Beat and with other top brands. 100% placement assistance is also provided.
Delhi School of Internet Marketing (DSIM)
DSIM has on offer, an "Advanced Digital Marketing course" that is tailor-made for all the job seekers, professionals and entrepreneurs in India. The course syllabus is made up of 17 modules of marketing that would help one to learn majority of the things which are necessary to transform into an expert in this field. By the end of this program, the trainees would be having 9 certifications in their resume comprising of the industry recognized DSIM certificate as well.
While offline training is conducted by DSIM in some of the selected cities, their online instructor based training can be accessed from any place in the world.  They are known to offer 100% placement assistance to their trainees as well.
So, give your career in Digital Marketing a solid foundation by going for the best suited one amongst these online digital marketing courses, and make the most of your quarantine time!