Ecommerce
5 Important Types of M-Commerce Services and Applications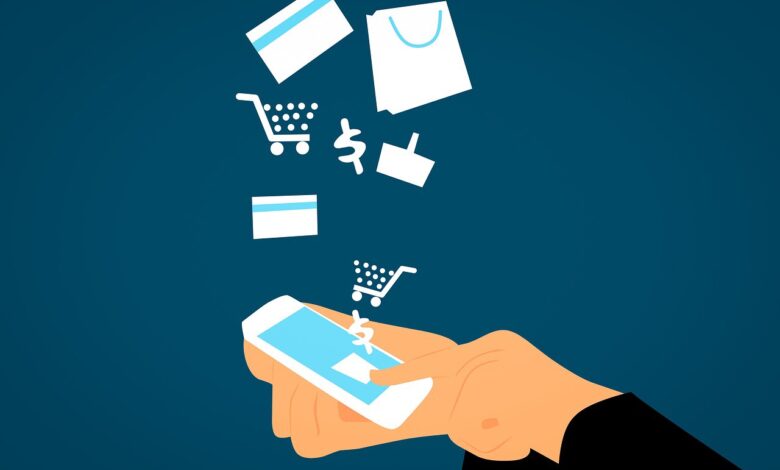 What if I tell you that the device in your hand carries thousands and millions of retail shops. Yes, you heard it right. M-commerce or simply mobile commerce made it happen. M-commerce is a foundation for shopping goods and also paying for them. The best e-commerce companies are now in the field of m-commerce. Even the recent consumer trends suggest that m-commerce is the next big thing. As mobile devices became easier to afford and also user-friendly in comparison to desktops, m-commerce became the successor of e-commerce.
WHAT IS M-COMMERCE? 
We are living in the era of mobile phone. Where an individual can survive without oxygen but not without a mobile. M-commerce or mobile commerce makes the mobile a little more useful. You can perform any commercial transaction through your phone, that too in few seconds.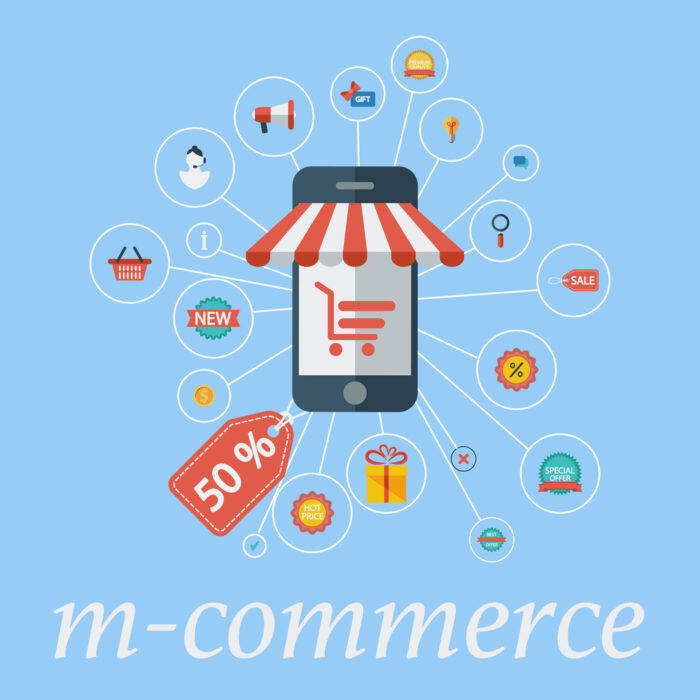 But why should we do that?
The answer is pretty simple- because it's very easy and time-saving. You cant always keep your desktop with you, so why not use mobile for transactions or purchases from the internet. You can pay anyone sitting at any corner of this planet. So your hectic transactions are now just a tap away.
Isn't that fascinating?
M-commerce has helped in grooming many industries and services. M-commerce is the new way for businesses to compete against competitors. Mobiles are the best way to access the users closely since mobile is something very personal and intimate. It has many benefits for mobile money transfer, mobile banking, mobile payments or in-app payments, app purchase, or software purchase.
Types of M-Commerce Services and Applications 
PAYMENT M-COMMERCE
Making payments easier and quicker,  m-commerce payment services and applications are very user-friendly. This cashless approach is now popular among everyone. Even vendors are using it. You don't even need a wallet now, everything you need for a transaction is in your phone. Every company is coming up with its idea of cashless transactions. Even customers are inclined towards finance institutions that allow everything through mobile.
SHOPPING M-COMMERCE
Doing shopping using mobile applications is known as shopping m-commerce. This the most rapidly growing m-commerce service. Many applications allow you to make a purchase online. Even social media sites are now a platform for online shopping.
CATALOGS
This is one of the most innovative types of m-commerce. It gave a whole different dimension to the retail industry. There is an application of lens and spectacles which provides you with a real-time try-on.
you just have to download the app and you can try any lens from your home. This takes customer experience to the next level.
MARKETING
If you have a store, you can get more customers with the help of m-commerce. You can tell your customers about the sale using an application. You can generate online coupons or lucky draws to attract more customers.
BOOKINGS
You can buy tickets for almost anything just by using your phone. Want to go to a concert? or maybe a movie? or an airline ticket for your trip? everything just using your fingertips. Many apps can help you make any type of booking. It is also an eco-friendly approach.
ENTERTAINMENT
If you don't have anything to do and you're bored. M-commerce can be handy in this situation as well. You have plenty of games which you can play. This also creates an earning opportunity for game developers.
HEALTH
This is the most astounding service. Certain apps help you to buy medicines online. So you can be in the safety of your home and can buy medicines. There are even apps that ensure access to prescriptions without a doctor.
 ADVANTAGES OF M-COMMERCE
We have discussed a lot about M-commerce, but now we will talk about its advantages. Things that made m-commerce a success.
Customer Experience
E-commerce was already very easy and convenient for online shopping. You can compare and purchase items from different sites, all by sitting in front of your computer.
M-commerce has all the benefits of e-commerce, but in addition to that, we don't even need a desktop. All you need is a mobile phone which gives you the freedom to explore every shopping place.
It made the communication between company and customer much easier.
Contextual Commerce
Certain stories sell both online and offline ways. For example, H&M is having stores both online and offline. So customers can easily purchase with the platforms they use daily.
Various Payment Option
With the help of m-commerce, you now have several ways to make a payment. This makes the entire process even smoother.
Examples of M-commerce App
Here we have examples of the best m-commerce applications, which are very successful in their respective fields.
AMAZON
The first name which clicks your mind when you hear the term online shopping is AMAZON.  One of the most wealthy and largest online marketplace. They have thousands of options for their customers. They also have a very user-friendly app that contains every single bit of it. It is filled with several features that give the customer an enthralling experience. They are very quick and accurate. You can add filters, and get what you desire
They have multiple payment methods and you can keep a track of your package. For more information, you can visit their website given below.
OLA
This on-demand cab service app demonstrates the capabilities of m-commerce. Even middle-class families can go on long drives with the help of this application. The app uses GPS technology to connect the driver with the customer. You can book a cab from anywhere in the world just by using your mobile. This app also ensures that customer is paying fair rent.
ZOMATO
This m-commerce app will take care of your cravings for delicious food. You can order from any of the restaurants in your city and Zomato will deliver your meal to you in the quickest time. The app is very user-friendly and you can easily understand how it works. You are also going to get some jaw-dropping offers on this app.
GOOGLE PAY
An app which is widely used for cashless payments and transaction. This app creates a unique UPI for every customer and allows them to keep a track of their transactions. The app is very user-friendly and you can even pay your bills or recharge your mobile by using it. You can pay anyone in this world just by a click on the screen of your smartphone.
ACKO
This m-commerce app offers bike, car, and health insurance directly to the customers. It is very fast and can be easily operated. Now you don't need to be worried about insurance because it can be done at your fingertips. 
BIG BASKET 
This app will deliver groceries to your doorstep. From wheat to vegetables they deliver every grocery item. With no compromise in the quality of grocery. You just have to take your phone out and order everything required for the household. They provide very quick and safe deliveries.
How To use M-COMMERCE effectively?
Although m-commerce is very user-friendly, still here are some ways to make it even easier for you.
You should not pile up your cart, this will make you confused. So always keep the cart clean.
Be aware of the proper m-commerce analytics. Your marketing campaigns should be inclined towards mobile users. In mobile it's very easy to switch between the apps, so to hold customer's attention you need a simple yet effective message. The world moves very quickly so you need to show value rapidly.
Customize your m-commerce so that customers can easily access what they want. The most important part, try to connect to your audience, use stories to do so. Try to collaborate with other brands too. Communicate with your audience, ask for their feedback. Feedbacks are the best to get better.
 Conclusion
The above examples tell us that how m-commerce is positively affecting business. The firms not taking this advantage are just blocking their potential profit. With each passing day, the number of mobile users is increasing. Which will of course create a huge number of m-commerce activities.
Customers looking for a product will first check it on their mobile, It provides them with every essential info they need. These are the reasons why businesses from all over the world are adopting m-commerce.
It helps to establish a very healthy communication between customer and seller. So don't
miss out on m-commerce, be a part of it and give your business wings to fly.