SEO
Why You Need to Invest in Technical SEO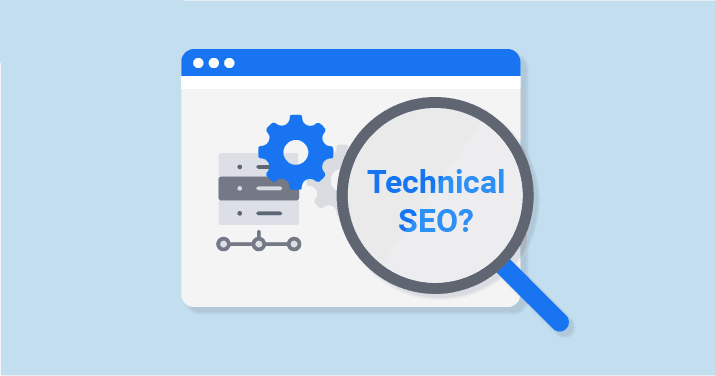 If you are looking to rank your website, you need to consider investing in technical SEO for improved visibility and ranking. Technical SEO not only make it easier for Google to crawl your website but it also gives it the needed structural leverage. Put simply, it lays the foundation for ongoing SEO.
But What Is Technical SEO?
Well, by definition, technical SEO is the process of optimizing your site for the indexing and the crawling phase. When it comes to technical SEO, you can help search engines crawl, access, index and interpret your website without any issues. The word technical means it has nothing to do with website promotion or the actual content on the website. Its main aim is to boost the website infrastructure.
Although technical SEO is something that you can use to improve your site's usability, it's very easy to get lost in the woods. As a matter of fact, many SEO providers reach a point where they keep on making small changes that do not achieve any results.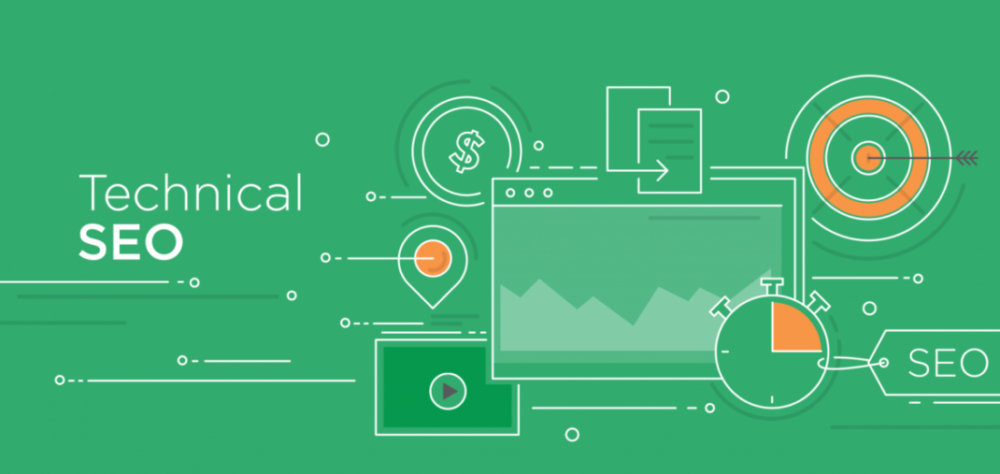 Important Elements of Technical SEO
txt – These refer to the text files found in your sites root directory. They are generally a set of instructions that tell crawlers what they can or cannot crawl. For instance, you can disallow duplicate content or low-value pages that you don't want to be indexed.
XML Maps – Site maps are a list of all the pages of your site together with some few details about the pages. Search engines usually use XML maps to find these pages and determine how often they should crawl your site. You should, therefore, include any page that you want to be found on search engine results page.
Meta robots Tag – Just like robots, Meta Robots uses the content to inform the crawlers not to index a page or to follow any on the page links. This applies to the whole page.
Structured Data – Just like RDF, structured data can significantly help machines to interpret the words that you've used on your website. Since Google uses this data, if they can understand your content, there are high chances that it will reach your audience.
Responsive Design – It's essential that search engines see your website as mobile optimized.  Thankfully, if you have a mobile viewport, you can quickly achieve this. By scaling your site according to the user's design screen, you can significantly improve your mobile experience. This means you don't have to create an alternative version for your site.
Page Speed – Since this is valuable to your users, it's also vital for SEO. By optimizing your caching, redirects and images, you can improve your websites speed.
Why you should invest in technical SEO services
How often do you test your website to ensure that it's user-friendly? Unfortunately, most people do not test their websites. When it comes to technical SEO, these small mistakes can develop into bigger issues and prevent your site from being ranked by Google. Remember, apart from the site speed, all the other technical SEO elements are not ranking factors. So, why should you invest all that energy and time into something that will not provide you with immediate results?
Well, since technical SEO can have a significant impact on your ability to get indexed and ranked, investing in one is very important. Without robot.txt or XML maps, Google bots could waste their entire crawl budget while trying to access a particular folder. More so, without having structured data, your knowledge panel may look very weak.
 Technical SEO will, therefore, give you an advantage with Google. It not only gives your site high chances of being ranked but also enables it to be easily read by Google. Technical SEO is something that should be prioritized and prized. In any case, why should you invest in on-page and off-page SEO when your website is not fully optimized to perform in Google?
Three Main Categories of Technical SEO
For your website to compete effectively for high-priority keywords and ultimately rank well, you need to understand the main frameworks of technical SEO. Here are some of the most important ones.
Although there is no magic thing that can make your site go faster, the only thing that you can do is to make small technical changes that can boost user-centric metrics. What makes these technical improvements important is that you can use them to improve your optimization score and your page speed eventually.
Although FCP/DCL metrics do not necessarily affect ranking, optimization score does. More so, faster sites typically have high conversation rates and lower bounce rates. There is no downside to providing a faster user experience and optimizing your website. Some of the ways to do this include reducing the number of redirects, enabling compression, reducing server response time, setting up a catching policy, optimizing your images among others.
Before your website can appear in search, Google needs to index them. You can help Google by ensuring that it's able to find important pages and index them. By entering your site's domain, you can check the indexation status of your website
You can use these tips to fix the errors:
Ensure that all the important resources are crawlable
Optimize your crawl budget. A crawl budget is basically the number of pages that the search engine can crawl within a given period.
Eliminate duplicate content.
Fix any broken lines.
Employ structured data.
Site structure and navigation
Creating websites that are easy and simple to navigate helps both users and robots to understand your site. Clear pagination, a flat site structure, and a clean site map are just some of the aspects that you can do to improve the crawlabilty and UX of your site. In addition to these, you need to review your site map, audit internal link structures, check your hreflang tags, and establish logical hierarchy.
Final Thoughts
Technical SEO consist of a number of settings and checks that you need to optimize to ensure that search engines crawl and index your site. Once you get the aspect of technical SEO right, you won't have to deal with it again.  However, this means you must have some technical knowledge to carry out technical stuff such as adding structured data and page speed optimization among others. From robust keyword research to migrating your website to an HTTPS domain to optimizing H1 tag and other technical SEO aspects, reach out to the highly-rated Detroit SEO Company: Premier SEO Ninjas. There is no limit to the number of improvements that they can help you can make on your website.