SEO
Search Engine Optimization Service Follows Latest Standards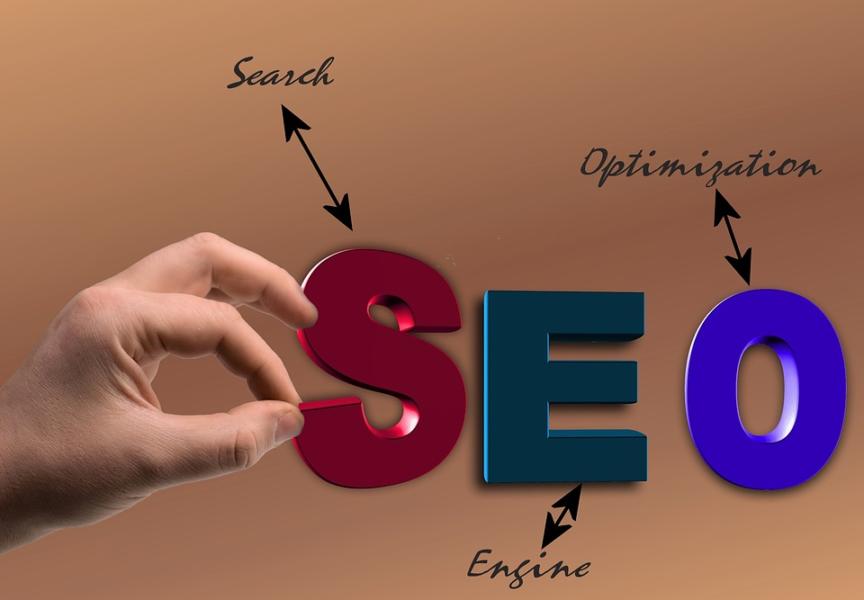 Search Engine Optimization service improves search result ranking and drives purchases on your website. Like all individuals, websites also have a reputation. A good service enhances your online reputation which catapults branding. In the SEO field, the practices are always changing due to Google that dictates how websites need to be optimized. Each year it comes up with new algorithms and continues to add new products in an effort to maintain its very high market share of 86%.
For 2019, optimization focuses on certain well-defined factors. Here we discuss what all you need to do to keep your website moving up the SERPS. First of all, Google prefers sites that offer a better user experience and has high-quality content that is both focused and useful. The loading speed of the web pages will be important for 2019 so it is easy for smartphone users to benefit from it. If you do not have a responsive design for your website, it is a good idea to get one soon as possible.
Like always the quality of your content will help you beat rivals. It has to fulfill the needs of the users. If you can create Q&A type content it can do wonders for you. Use the rich snippets within this text and then land up right above the search listings when someone uses text or voice to look for what you have on offer. Google has its own quality standards and one has to meet these by adding comprehensive and perceptive content. Use lots of images and do not forget videos such as the how-to or walk around videos. This way the user will get closer to your products and services while you meet Google standards.
For 2019, online businesses need to avoid tricking the search engines for higher ranking. Put a complete stop to any such online activities and instead focus on making your site more engaging and valuable. Get more creative and think of ways that will put you apart from the crowd. Being outstanding and unique will help you move up faster. Many companies use black hat techniques such as click-baiting to get clicks to their website. Google like always is on their lookout.
This year use more words in the text. Your content needs to exceed 1500 words. This content has to be thorough and focused on user needs. For blog posts, you can use your own analysis and deviations. Providing useful advice is good as most users are at a learning stage and they will appreciate the guidance and new knowledge they gain from your website. This, in turn, will result in more loyalties and repeat visits from the users. You will get more leads and sales. The content has to be easy to read as most people are not able to remember complicated terms and complex sentence structures.
After the text is written you can plan to promote it using the various social media sites, emails, ads, blogging sites and ezines. Think of topics that will make you a thought leader. Learning more about your user's intentions and writing around it brings fruitful results. Google first determines these intentions and then serves up a list. If someone wants to make a purchase, this list will be composed of the e-commerce site.
The on-page content needs to be optimized around your featured snippets. This way you will have a zero ranking that shows up above the search results. Consider the snippet a teaser that leads to more in-depth information. If you have a product sales site, make a how-to section where you can have various pages with snippets. Make part of your website a learning center where users can spend time to learn new things and Google will favor you for that. The best thing about snippets is that they are picked up by Google in voice search. This is a very easy way to bring more traffic to your website.
Look for keywords that competition is not using and then use these for the snippet's pages. This way, you are sure to get featured by Google on top of search listings. It is a good idea to use a bulleted listing in the rich snippets as Google is able to easily parse it. If you have FAQs on your website, use the Q&As for snippets. Add as much information you can to this page. Snippets are usually concise and answer a question.
Improving the quality of your backlink profile also needs to be on top of your 2019 SEO strategy. Make sure you do not pay for spammy links this year instead make your own. Add a blog to your site and post content on article sites. This is a great way to get editorial links. If your content is awesome and shareable you will get backlinks from other websites. When other authors link to your website your rank will go up higher. Many companies pay money to buy backlinks. This is a risky activity as thousands of sites get penalized for this reason every year.
In 2019, Google will shift to the mobile-first index. This means Googlebot will crawl websites using a mobile device instead of a desktop device. This will help it determine sites as user-hostile or user-friendly. This means if your site does not load quickly on the smartphone, phablet or tablet or looks awkward due to your non-responsive site design, your rankings can suffer.
Before the mobile-first index is rolled out, have your Search Engine Optimization Service provider evaluate all the technical aspects of your website. The load time, responsive design and coding have to be checked out. If there are too many 404s and 303s have them removed. Work on image size and format to make these lighter in size for quick loading on small devices. Your site design needs to look good on all screen sizes. The mobile audience is increasing rapidly, and online businesses have to prepare themselves for all mobile users. This way, there will be no missed opportunities and the website ranks in major search engines will not be affected.