SEO
Need An SEO Strategy For Your B2B Product Or Service?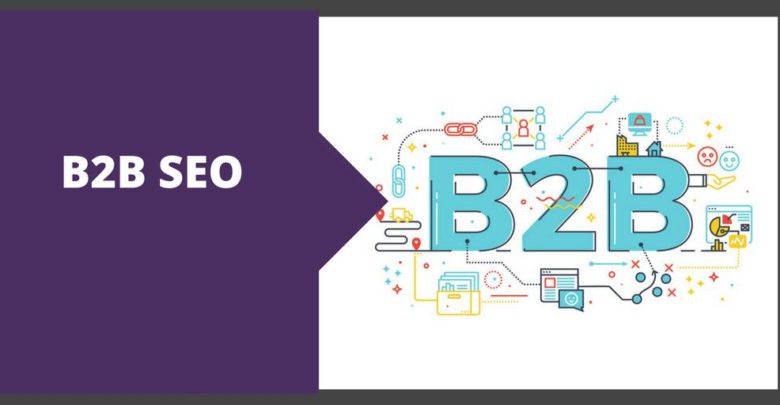 SEO is changing all the time with a new Google algorithm coming in constantly it seems.
One thing stays the same no matter what though. SEO is the most important thing to be doing for your B2B product or service as it always has been.
The strategy might change so it can be a challenge to keep up with the trends and still keep your competitive edge.
Your SEO strategy still needs to reach the right people and still needs to resonate with them to attract them to your offer.
How should your SEO strategy look for this year? Let's take a look.
SEO in nutshell
SEO, or Search Engine Optimization, is using various methods to have your business page or blog come up first in search results for terms that will attract potential customers. This is also called content marketing which is discussed here.
In the case of B2B SEO, you're trying to reach the right professionals. You want the people that make decisions about how the company spends money to come to your page.
The right person can be different depending on the company they represent, but essentially they should include the Chief Marketing Officer or the founder of a Startup for instance and not a casual reader. People that have access to the purse strings in other words.
Focus on user intent and topics over keywords
If you are using an SEO to come up with a strategy and he or she has not mentioned user intent, then this is a sign that you are using the wrong SEO.
It wasn't long ago that Google changed from wanting to see a certain density of keywords to understand what your page is about, but those days may as well be the Dark Ages. These days, Google is more refined and pays attention to topics and how your readers interact with your page.
Look for leads not customers
The top of your funnel should be fairly wide and be just the first step on the journey of your reader to become a customer. If you focus on sales at the beginning, you aren't likely to convert.
Warm them up with enticing content that they need, and want, to engage with. This will pass them along through the funnel towards your sales team when they are warmed up. Remember, these people are savvy and know they are in a funnel so make sure you don't scare them off.
Don't be an about page
Remember that you are looking to solve a problem your prospect has. That means they don't want to hear about your company all the time. Yes, your about page is important but keep it to your about page. Your other pages are about the lead and their problems.
By focusing on the customer, you will be more likely to keep them engaged and turn into a purchase at the end of the funnel. They need to trust that you can solve their problem.
Unleash the power of SEO
With the help of B2B SEO agencies, you can unleash the great power of search engine optimization. Get to learn from the experts with clear, positive results, as evidenced by ranking high on search engines, higher conversions, more leads, and an increase in sales.
What makes a good SEO strategy? Who can help you attain your SEO goals?
Check out these tips to help you create your next SEO strategy:
Use a reputable keyword research tool: You can find several SEO tools available promising to provide the best results for commonly used words or keywords relevant to your niche. However, not all SEO tools you see online are applicable to the type of SEO strategy you want to pursue. Make sure to use a trusted tool, even if it means paying extra for long-term benefits.
Ghost writing services: Professional SEO ghostwriters are trained in implementing the technicalities of search engine optimization without compromising good quality content. Working with a B2B SEO agency eliminates the burden of creating highly technical SEO content.
Link building right: Building links is one way to improve your SEO. However, not all links are applicable. Know when and how to use internal and external links to obtain the best outcomes.
Write for people: Creating compelling SEO content can be technical in so many ways. But it would help if you keep your audience in mind. Like studying SEO, it is a must to also to know your audience to create relevant and engaging content to boost your marketing efforts. Check the comment section of your blog and know what others feel about your content. What type of content drives more shares, likes, or feedback?
Conclusion
Remember that SEO is a vital aspect of establishing a powerful online presence. While business to business or B2B involves other businesses, your readers are people, too. Your SEO strategy should also focus on understanding the needs of your audience while implementing complex SEO tactics.