SEO
Important Website Design Ideas to Boost Your Dental Practice On A Daily Basis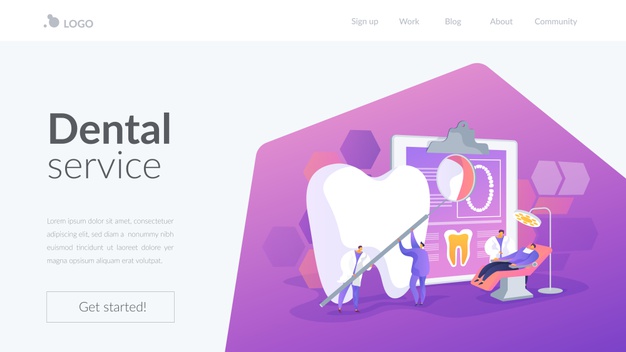 Is your website a proud representation of your dental practice? Are you satisfied with your website? Do new customers and patients find it useful?
A professional dental marketing expert can add value to your marketing efforts by helping you design a great website. The age of technology is here, and we all prefer instant access to any information on websites.
You're likely to search for businesses on Google, then open a website to find the information you are looking for. Many design elements are crucial in this regard.
With the help of a professional ortho marketing company like HIP, you can easily attract new customers with a robust online presence to ensure long-term business success.
Your practice's most important marketing asset is its website. Your website is the first impression you give to potential patients when they search online for a dentist.That's why you can take advantage of resources such as freewebsitebuilder when creating your website.
Your website should educate visitors and make it easy to sign up for new patients. Websites that fail to inform potential clients properly will cause them to abandon the site and go on to search for answers elsewhere. This is true for dental practices too.
Customers want to see the entire experience before they visit a dental website. Your dentist advert design should be easy to navigate. Clients will not make an appointment with you if your website is difficult to use.
Why Is Colour Selection So Important?
Text can become difficult to read if two bright colors are not harmonious, like bright yellow and white. Make sure your dental website must be easy to understand and read.
Primary color should be used as the background. Then, add two or three accent colors to make the page more visually appealing and draw attention to the most important areas.
A contrast of a light pink primary color and hot pink and maroon accent colors, for example, creates a pleasing visual effect and gives the page an approachable feel.
It is important to understand color psychology before deciding on the color scheme used on your website.
The study of color psychology is a science that examines how colors influence human behavior. You can create a visually pleasing website and enhance your mood by learning the meaning of each color.
1. You Should Make Sure Your Website Is Responsive.
You may be asking, "What is a responsive site?" A responsive website is Google's preferred structure. It automatically adapts to offer the same content and user experience across all devices.
A responsive website will appear, feel, and behave the same on all devices, from smartphones to tablets to laptops.
Because so many people access dental SEO today in different ways, it is important to provide the same information to all users and reach out to you on any platform.
2. Each Service Has Its Page.
Too often, we see the best dental website design for dental services that only list a few of the available services. This is a terrible idea. This is a bad idea.
First, users frequently search for specific dental services. If your service page only mentions teeth whitening, it's not enough information for Google and the other search engines.
Talk to someone about the process of teeth whitening. Explain the benefits and how long you have been doing this service.
You have a better chance of luring potential patients to your practice if you have a page that is full of detailed information about each service. Even better, every visitor to your website will be able to learn more about you.
A family dentist may be looking for a specialist in braces, dental care for children, crowns and veneers, as well as other services.
These users will be more likely to become regular patients if you provide them with more information.
3. Images Can Be Great, But They Shouldn't Slow Down Your Site.
We mentioned responsive websites in our previous point. More people visit sites via mobile devices. This means that you need to ensure your website runs smoothly. Many new websites fail to compress and size their images properly.
Your images shouldn't be of poor quality. However, they won't slow down your site. Dental marketing can use various tools to help them "right-size" their photos in terms of both file size and physical size.
Google can run a speed check of your website and tell you which elements are slowing it down.
4. You Should Be Able To Make Your Edits.
As an SEO, few things can make you angry than a developer who creates a website using a platform like WordPress or Wix but doesn't give a dentist or their staff access to update pages.
Ask the designer before you hire them. They should be able to make minor changes to your site. You should be able to make changes to your site by yourself, whether you are adding a service or adding staff members.
5. Include Elements To Your Digital Marketing Campaigns.
You can do dental SEO, but it is only one part of the marketing strategies used by dental practices. You should ensure that your dental advertisement allows for social media sharing and creating, duplicating, and editing landing pages for offline or online advertising.
You should ensure that your Google Analytics tracking code has been carried over from another site (if possible) and that administrator access is granted to your account.
Dental web design will allow you to control your account if you decide to terminate your relationship with your web developer.
Last Thoughts
Every dental website design must encourage regular customers to be more frequent visitors. It must have essential design elements to make a dental site effective, appealing, and engaging.
Each component allows patients to see how your practice can address their urgent dental problems and offer effective solutions. It includes testimonials, reviews from clients, and testimonials.