SEO
Amazon SEO Strategy 101: How to Create a Lightning Deal That Increases Overall Search Ranking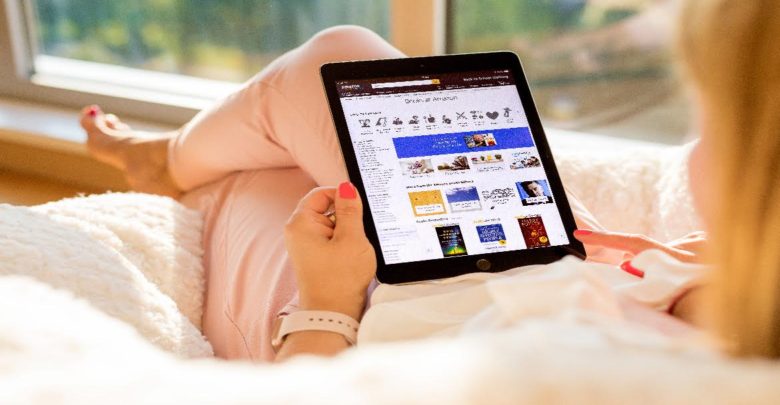 Lightning deals are one of the many methods sellers can use to thrive in the Amazon marketplace. Although this may require quite an investment because of the initial fee paired with a cut down in prices, lightning deals can give back a more long-term investment return when appropriately utilized. When lightning deals are paired with Amazon product listing optimization, sellers will be able to see positive results in no time.
But the question now is, how do you create lightning deals that will guarantee SEO results? The following is an overview of lightning deals and how to create deals to help boost search ranking.
Amazon Deals
Amazon offers a variety of deals on a daily basis. These are a collection of discounted products that are only available for a limited amount of time. Unless it's Amazon Prime Day, Amazon deals are usually open for the public.
Shoppers can grab these deals in the following ways:
Deals of the day, available for 24 hours;
Lightning deals, available in limited quantities and for only a couple of hours;
Savings and sales, existing discounted products from brands;
Coupons, clipped discount vouchers; and
Prime Early access deals which are deals that are available 30 minutes earlier for Prime subscribers.
Although deals come at discounted prices, these are usually sliced off the profit margin. This makes it possible for sellers to still have their profit (though it may be minimal) despite the lower price.
Why Do Lightning Deals
As mentioned, lightning deals are discounted products available in a limited amount of stock and a limited amount of time. Lightning deals help increase sales, visibility, and traffic–three things a seller needs if you want to increase your ranking and have better chances for the buy box.
Increase in Sales
Although lightning deals provide a relatively low profit margin, a dramatic spike in order frequency can make up for it. Because of the time limit, buyers are more inclined to purchase the items immediately at a lower price. This increase in sales can also help sellers quickly get rid of stale inventory to make way for new products.
Increase visibility
Probably the next most important thing next to sales is brand recognition. Having your product on every possible page on the Amazon website will increase brand awareness. Brand awareness or retention plays a crucial role in buyers' purchasing decisions and helps your brand stand out from competitors. Having at least one item up on the lightning deals page will ultimately shed light on the rest of your products.
Increase Traffic
Deals are a great gift to consumers. In fact, most consumers would visit the deals page before they even go through the main page. The cut down on the price makes the listing more attractive and more likely to be clicked by shoppers, therefore driving more traffic and clicks to your brand. Pair that with Amazon product listing optimization and attractive images, the number of product clicks can be unstoppable.
Things to Watch Out For
While lightning deals can help sellers in more ways than one, there are always two sides of the coin, and there are a couple of things that sellers must be aware of, if not prepared for.
Unpredictable Time and Date
For one, sellers are not able to choose the exact time and date of their lightning deal. As lightning deals only last for four to six hours, it is crucial for these deals to be up and running when the buyers are online and doing their shopping. Fashion magazine WWD reported a shift in peak online shopping hours. With the pandemic shifting the peak shopping hours to 9-10 PM, it could be counter-productive for a lightning deal to run early in the morning when most people are still asleep.
Requires Substantial Inventory
In addition, Amazon requires all products up for deals to have a substantial amount of inventory at least 24 hours before the deal goes live. Amazon has the right to cancel the lightning deal if the item did not meet this requirement. To abide by this rule, sellers may order in more products to fill in their inventory. This is sometimes counter-productive for those who enlisted the lightning deal to clean up their storage space. If estimating is not done right, the seller may be left with more inventory rather than less.
Lightning Deal Requirements
Like most services in Amazon, the launching of a lightning deal comes with an equivalent fee. A typical lightning deal usually costs around $150 but could cost up to $750 during Prime Day, Black Friday, or Cyber Monday due to the increase of shoppers in the site.
Requirements
Lightning deals are also exclusively available for sellers with a professional selling account and sellers subscribed to Fulfilment by Amazon (FBA), or Seller Fulfilled Prime (SFP). The product should be new, stocked up, and have at least a three-star rating. The item should have variations and should abide by the rules of what Amazon allows to be sold on the site. In addition, the lightning deal should be submitted a week before it is released and should offer at least a 20% discounted price.
Parts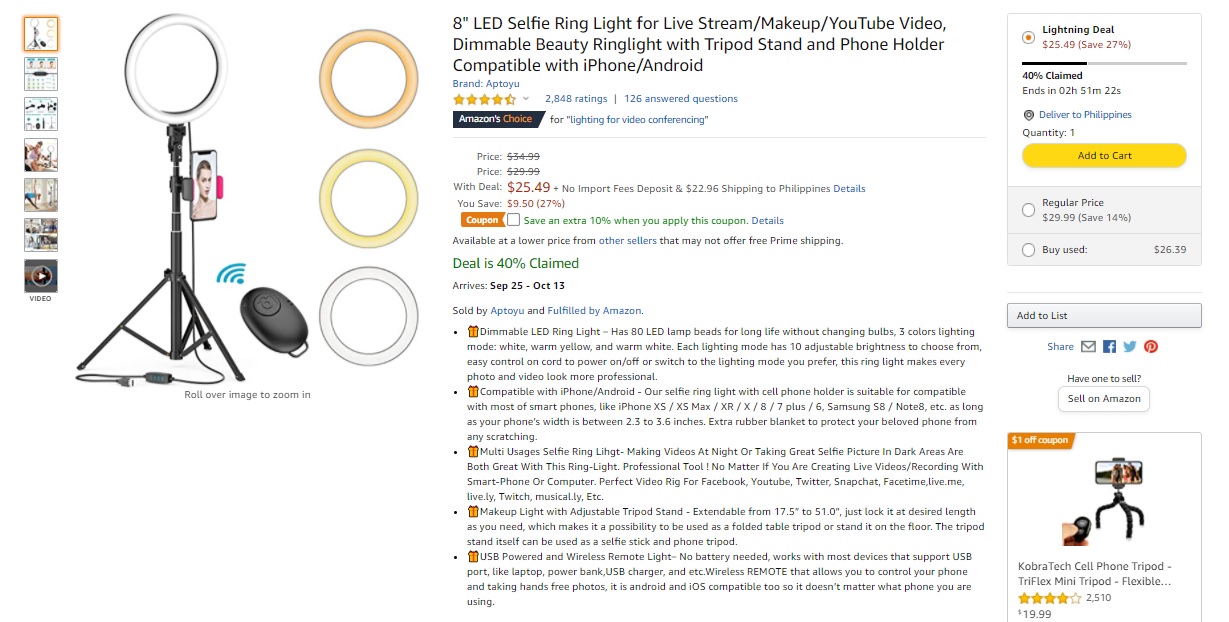 In the deals page, shoppers will be able to see the featured product, along with the original price, discounted price, and the discount percentage. There will also be a timer indicating the remaining time before the deal expires and a status bar indicating the number of claimed deals. If there are still deals available, shoppers will be able to add the products to their carts like they would with a regular purchase. If the slots are all reserved, shoppers will be able to see a "Join Waitlist" button.
Setting Up Your Own Lightning Deal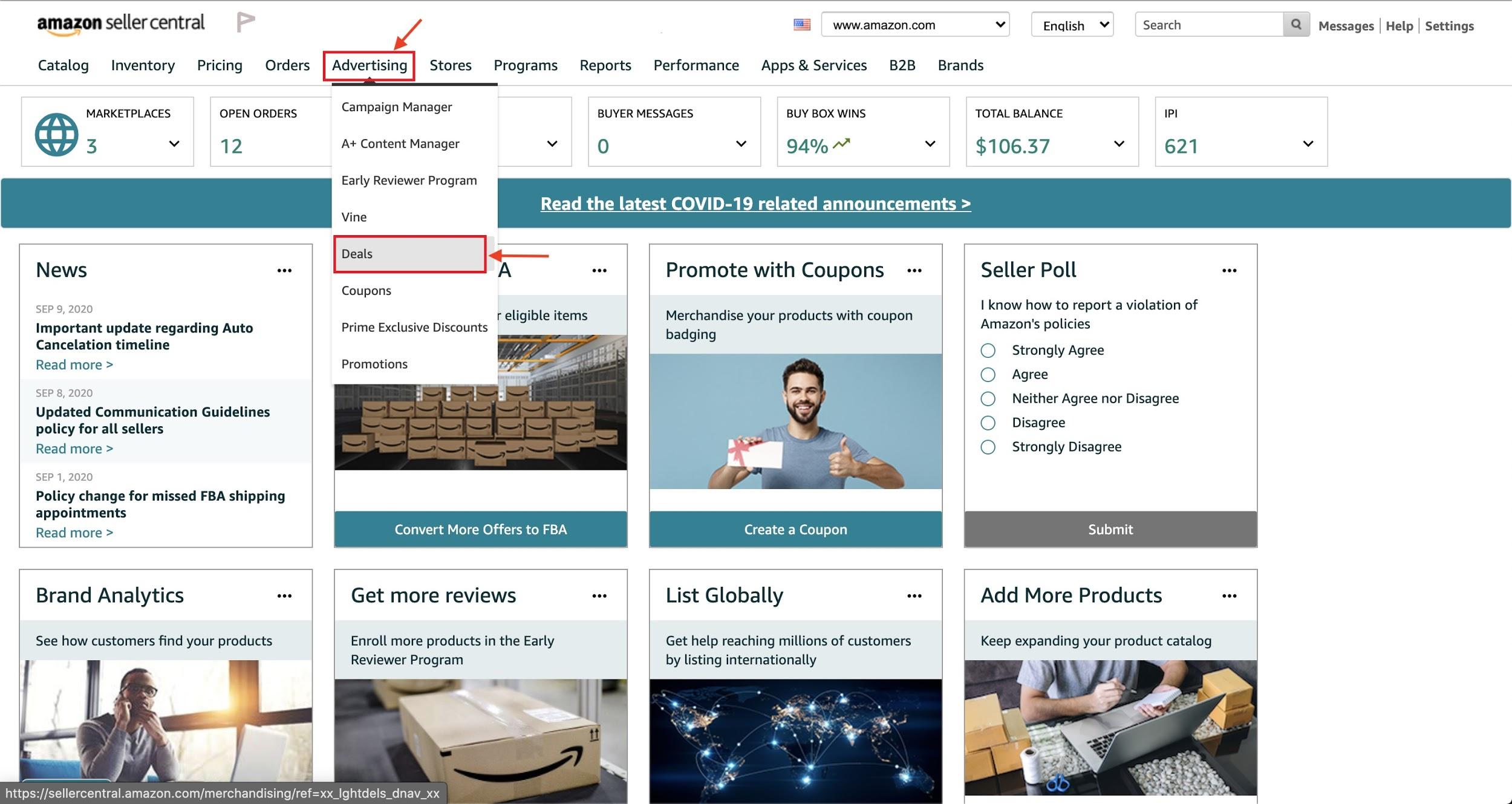 Fortunately, you don't have to go through each of your products to determine which ones are eligible for a deal. If you go to your Seller Central account's Lightning Deals Dashboard (located under the Advertising tab), you will see a list of your eligible products. Along with this list is the following information provided by Amazon:
Product name
Product's regular price
Maximum deal price (the highest price you can offer, determined by Amazon)
Minimum deal quantity (minimum amount of stock needed for the deal to run, selected by Amazon)
Schedule (estimated range of date when your deal will run)
Fee (which you have to pay after the lightning deal runs)
Once you've selected which products to subject to the lightning deal, all you have to do is to click "Edit" below the product information and set your deal price and deal quantity. Once done, click "Submit" and your deal is already up for Amazon's review.
Status
After submitting your proposed lightning deal, you will see a status of either "Under Review" which means Amazon is already looking into your deal, or "Needs Edits" which means that you need to make a few changes for your deal to be approved. When everything's good to go, you'll get the "Pending" status, which means your deal is already approved but has no exact date of running yet, and "Approved" which means that your lightning deal already has a scheduled run. At times, a seller may get a "Suppressed" status. This means that the proposal has been rejected due to inconsistencies with the requirements. Fortunately, Amazon provides reasons for the suppression which you can address accordingly.
Cancellation
Lightning Deals can be canceled anytime, but this does not come for free. Canceling your lightning deal 25 hours before the run will require you to pay a cancellation fee, while regularly canceling deals may block you from creating deals entirely.
Lightning Deals as an SEO Strategy
Offering lightning deals is like hitting three birds with one stone. You will be able to make decent sales while marketing your brand and ranking higher in the search results. This is precisely why lightning deals are inherently created to complement Amazon's A9 algorithm. If done right, lighting deals can be a fool-proof SEO strategy.
To make the most out of your lightning deal, make sure that your listing is optimized, to begin with. Amazon product listing optimization plays a crucial role in the longevity of the results of your lightning deals. With a number of irresistible deals, your listings can influence the performance of specific search terms, therefore taking your ASINs up the search ranking results along with it. However, this will only take effect with the use of the most relevant keywords.
To optimize your listing, consider using the following:
Descriptive titles that don't go beyond 200 characters in length and mentions the most relevant keywords
High-quality images that demonstrate the product's best features, size, and application are vital.
Descriptions and bullet points that highlight the benefits of the product and how much the buyers will miss out on if they choose not to take your product home
A healthy seller account and a positive rating and feedback
You can either choose to do all these and maintain your seller account yourself, or you could go the easy way and get an external service provider to do the Amazon product listing optimization for you. Either way, you'll have to invest in order to rank and create profitable sales in the e-commerce marketplace. All you have to do is make sure that you're putting your money in the right places.
Conclusion
The Amazon marketplace is very much similar to its namesake; its vast size can quickly get you and your products lost in the chaos. Fortunately, there are numerous tools and strategies available for sellers to use in order to navigate their way through the e-commerce jungle. With the volume of tools available, know that you can always choose to simplify the process and let industry experts lead your way to success.