Other
4 Simple Ways to Streamline Hotel Operations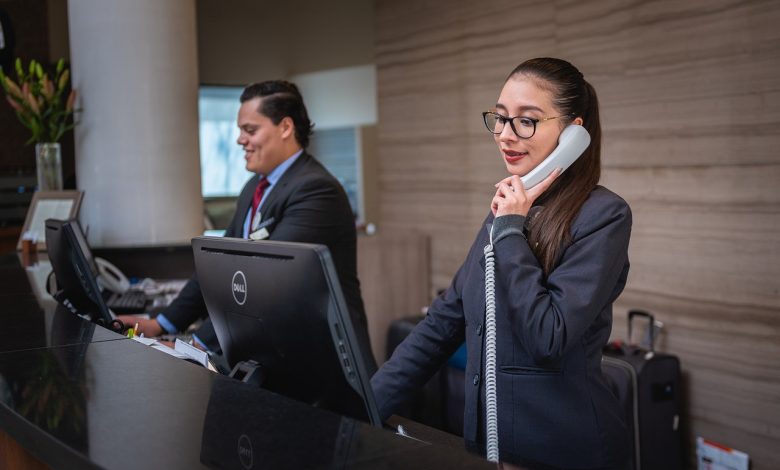 Hoteliers are well aware that running a business is no easy task. In a hotel, there are numerous things to consider, including timeliness in fulfilling requests, amenity maintenance, sending guest reminders, room cleanliness, check-in and out, valet options, and so on. When you combine that with rising customer expectations, it can be challenging to keep on top of operations while also offering a consistent guest experience.
Because today's hotel has so much to manage, finding ways to streamline operations should be a major priority. After all, seamless operations are crucial to more efficiently fulfilling requests, improving business culture, and increasing guest happiness. A seamless customer experience starts from updating your hotel check-in system and ends at easy checkout but there are many things in between. In this blog post, we'll show you how to help your hotel's operations run more smoothly by providing four simple tips that any hotel can use right now to give more effective and efficient service.
1. Encourage Employee Engagement
As many hoteliers know, one of the most effective methods to simplify operations is to continuously evaluate employee performance and provide appropriate feedback – ensuring that hotel customer service is continually improving.
We recommend scheduling weekly or monthly meetings to keep employees engaged. At these meetings, you can communicate ongoing goals (that you've set within your roadmap) and give teams a chance to speak up. Regular department meetings are a simple addition to your weekly routine that will assist streamline ongoing operations for each department and the entire hotel.
2. Adopt the Latest Hotel Technologies
Business is driven by customer needs and guest expectations, and technology plays a critical role in recruiting hotel visitors and improving their stay. Knowing which cutting-edge technologies to use will result in an experience that provides actual value to the guest. It's no longer enough to have free hotel WiFi to gain a competitive advantage. Hotels will also benefit when they upgrade their day-to-day technologies to provide guests with the best experience, such as their property management system.
3. Invest in your team
Ensure that each department in your hotel has the tools they require to perform their daily tasks. This can be as simple as ensuring that your housekeeping team has all of the necessary supplies (including PPE! ), or that the front desk has plenty of paper and stationery.
4. Read comment cards and online reviews
Pay attention to the feedback and comment cards from your guests. A satisfied guest will remain loyal to your hotel's brand or location. Whether traveling for business or pleasure, today's traveler is savvy and well-traveled. Consider their feedback as market research.
As a hotelier, you can use hotel visitor reviews to identify flaws in your operation and methods to improve the guest experience.
Because your hotel's online presence is crucial, make sure to respond to both positive and negative feedback on review sites and social media.