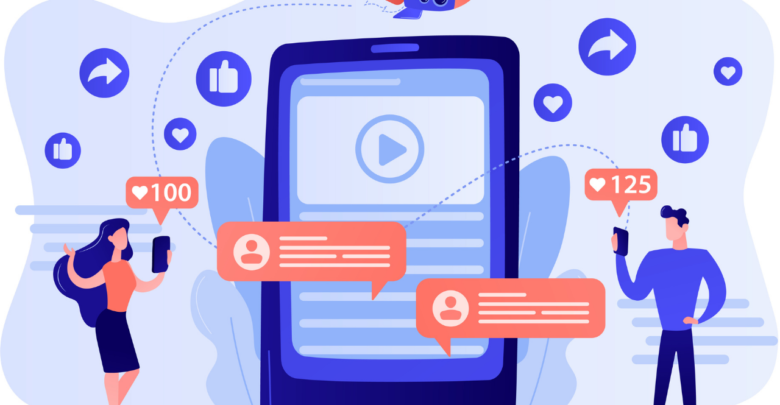 Experienced marketers and business leaders understand the importance of a brand's reputation when it comes to boosting sales, marketing, support, and PR. In a world where customers have hundreds if not thousands of brands to choose from in any given industry, it's important to carve your way to the top of the pile by building a recognizable, trustworthy brand.
This is where social proof comes is as an indispensable tool for growth-oriented companies and a method that you need to use to take your business forward as a whole. In terms of marketing your brand and boosting sales and engagement, building social proof can prove invaluable.
In a nutshell, building social proof means inspiring the masses to follow in the footsteps of your existing customers. The basic premise is that people will feel more inclined to buy if they see that others have already done so, and there are numerous ways you can achieve this effect. Here are the best practices for building social proof you should employ right away.
Leverage Customer Testimonials And Reviews
Customers trust other customers more than they trust brands and clever marketing, meaning that they will make sure to look for reviews and testimonials before they decide to make a purchase. This should come as no surprise, because your fancy wording and storytelling needs to be backed by real-life user reviews and satisfied customers, as well as some prominent companies and individuals.
The more people and brands advocate for your products or services, the better, and you have to make sure that potential customers are able to see these success stories. Be sure to showcase positive reviews and in-depth testimonials on your website, social media, and even other prominent platforms like review websites and forums. On your own website, make sure to put customer testimonials front and center so that visitors can instantly get that feeling of trust and security.
Use Statistics And Case Studies To Your Advantage
Another great way of building social proof for your brand is to assume a more data-centric approach to marketing and content creation. If you want to elevate your brand above the noise and the competition, and actually become an authority in your industry, then your data has to be more solid than everyone else's. After all, weaving statistics into your marketing materials is great for converting even the biggest sceptics, and it will validate their decision to put trust in your brand.
People are wary of corporations trying to sell them the things they don't need or want, so it's important that you combine storytelling with facts. Make sure that you balance the two in order to elicit an emotional response but also engage their rational side to guide their decision-making process. This way, you will be able to build social proof more efficiently and help optimize conversions.
Use The Right Tool To Optimize Conversions On Your Site
Speaking of CRO, building social proof is one of the most powerful ways to inspire potential customers to make the decision to buy. When they see that others are buying from your site and engaging with your brand digitally, they will feel more inclined to follow in their footsteps. One of the best ways to inspire this action is to implement a CRO tool into your website to display small pop-up notifications whenever someone buys a product.
The CRO tool you use should be highly customizable to accommodate your marketing and sales needs, and fit into your brand's image and identity to ensure brand consistency across the website. Once people see that someone has bought a product or the same product they're looking at, they will feel incentivized to make a purchase themselves because other customers trust and know your brand. Whether you're in Ecommerce, SaaS, or any other industry, a CRO tool can prove invaluable.
Get The Right Trust Badges And Certifications
Aside from trusting other customers, people also trust the relevant institutions that oversee businesses and how they conduct themselves in the market. From cybersecurity and how you handle sensitive customer information, all the way to your reputation with the relevant websites that protect the customer's rights, people want to see that you are trusted and certified by the authority figures in your industry.
In order to build social proof on your website and social media, you have to emphasize your certifications and showcase all the trust badges that pertain to your industry, company, and customers. Be sure to spread the word of your certifications and any programs you're a part of through your email newsletter, social media posts, and the content on your website.
Showcase Your Most Prominent Clients And Customers
Last but not least, make your most prominent customers visible on your site and social media to show your audience that your brand is trusted by the popular names in the industry. Being able to say that a popular brand is doing business with you or used to do business with you is a big deal in the eyes of the consumers, and it can tip the scales in your favor. In fact, showcasing the logos of brands you're involved with on your website and social media can improve conversions as much as 400%.
Wrapping Up
Building social proof is a powerful way to take your marketing and sales forward in 2021. Use these tips to make social proof an integral part of your online presence and you will have no problem bringing more business to your doorstep in the following year.