SEO
The Most Important SEO KPIs for Digital Marketing Success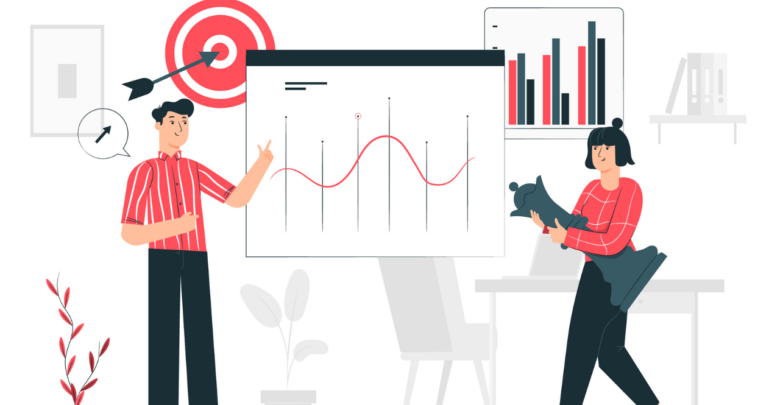 You've spent months devising the perfect content strategy, and you've invested the same amount of time in creating and perfecting the look and feel of your website. At the same time, your sales and support teams are both working hard every day to attract and retain customers, communicate effectively, and resolve those common setbacks and hiccups that simply must occur.
While all of that effort on the part of your entire organization is necessary and, of course, rewarding in its own way, how certain are you that you're seeing tangible results? Especially when you're constantly investing in ongoing marketing campaigns and SEO improvements, you should have a clear vision as to where your funds are going and what you intend to achieve.
In order to get a better idea of where your business is headed, and what you can do to make sure you're on the right track, you need to determine, track, and measure the most vital KPIs for your marketing and SEO. Here, we'll list a few of the most relevant KPIs that will help you boost your SEO and your overall digital marketing success over time.
Learn From Your Bounce Rate
You might be proud of your website and you already know that some customers genuinely enjoy spending time perusing your pages, but you also need to make the most of those who jump ship quickly. Your bounce rate shows you when, where, and how quickly certain website visitors will leave your site.
Normally, close to half of all visits to your site will end up with someone immediately dropping off, because they need something else, but the rate will vary from one niche to another. That is why companies need to be mindful of what is the norm in their world. Knowing when your bounce rate is too high can help you improve your online presence to make sure your site shows up in the results that are relevant for your target audience.
Getting Ahead With Conversions
Now that you understand the importance of your bounce rate, you should also consider the conversion rates on your site to get the full picture. What's often the greatest challenge for many marketers is keeping track of all these KPIs and building reports will clear goals and deliverables to improve their marketing strategy over time.
Tracking conversions and other metrics on your site is much easier with comprehensive reporting software that allows you to build actionable reports. Instead of raw, unfiltered data, you can actually see how your conversion rates affect your overall website performance and what steps you can take to actually improve your ranking and conversions in one fell swoop.
Keep Track Of Pages and Sessions
Upon defining what type of users drop off your site right away (your bounce rate, that is), you also need to understand what happens with those who stay on your site for a little while longer. How many pages do they peruse? How much time do they spend on each page? What kind of content do they seem to be most interested in? What about actions, do they actually make a purchase once they reach a specific page?
Sometimes, users will dwell on one page per session, especially if you've designed a special landing page precisely meant to boost specific conversions. However, more often than not, your visitors will check out more pages on your site to get to know your brand. Learning about their journey can help you provide more helpful advice on your site, boost your content, CTAs, and of course, make their purchase decision much easier.
Page Loading Speed
All of the KPIs we've listed here are inextricably linked to this one ranking factor of your site: your page load speed. By now, you probably already know that when it comes to loading speed, it's a matter of a fraction of a second that can push you down the ranking hierarchy.
If your pages fail to load quickly enough, your visitors are much more likely to go back to their search results and visit the next most useful result they come across. Keep in mind that loading on different devices, including mobile phones, is growing in importance, as more customers are using their phones to search and buy alike.
Lead Generation
The better you rank and the better-optimized your website is, the greater your chances are to generate more leads. On the other hand, the greater the number of leads you can generate, the more relevance your business gets in the eyes of search engines. This lovely loop can be truly helpful for companies that want to improve their SEO.
This particular KPI is linked to a range of other factors in your strategy, but it's possible to actually optimize your website to improve your lead generation online. Tracking each channel that has the potential to generate leads, ensuring your site is quick to load and user-friendly, and implementing proper CTAs will all affect your lead generation capabilities. Tracking the end result will help you pinpoint specific issues throughout the customer journey and resolve issues more quickly.
Keyword Ranking
Keyword optimization is one of those common knowledge bits of SEO that most, if not all businesses implement at least to a certain extent. This is, unfortunately, where many also end their efforts. Implementing the right keywords for your business isn't the end of the line. You also need to make sure that your website and your content actually ranks well for those keywords, otherwise they lose their point.
For starters, your website should rank as high as possible for those common, high-frequency keywords relevant in your industry. The closer you can get to that coveted first position in Google, the better for your visibility. Different tools, including SEMRush, serve to help you track these keyword ranking changes and help you improve over time.
Finally, it's vital to note that your SEO success and your digital marketing will depend not just on individual ranking factors and metrics, but on the sum of them all. By compiling the most relevant KPIs for your business, you can keep an eye on those particular factors and assess how your digital presence is evolving over time. Along the way, you'll be able to make adjustments that will help you outrank your competitors and stay ahead of the game at all times.