SEO
Local SEO Mistakes That You Shouldn't Be Making In 2023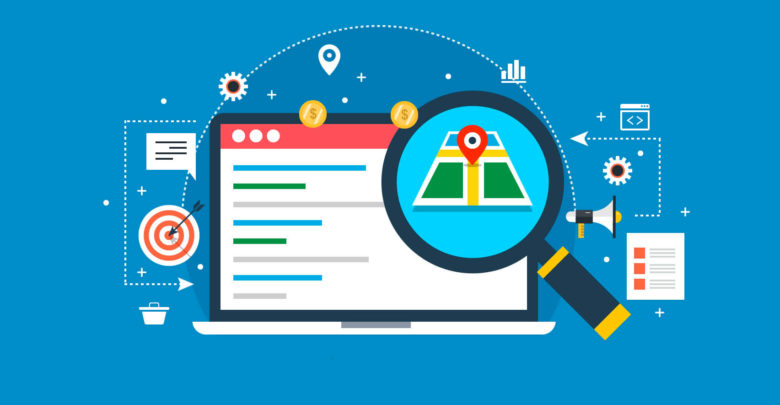 Today, there is a wide range of search engine optimization strategies. Every business has unique needs depending on its size, target niche, budget, and organizational goals. For instance, a multinational corporation with a global reach will excel by targeting a worldwide audience with varying interests.
On the flip side, a small local shop that operates only within a given locality will need a completely different SEO strategy. For such a business, a nationwide SEO campaign would not only be expensive but may also produce mixed results.
A local business needs a local SEO strategy to increase the effectiveness of their campaigns and to lower costs. Put simply, local SEO allows targeting of users who live near you or who can be found within your neighborhood.
Why Your Business Should Care About the Local SEO
If you are already implementing an SEO strategy, you may be wondering why you should care about local SEO. Interestingly, based on the tactics and the keywords that you are already using, you may be implementing local SEO without knowing it.
Local SEO increase the chances of your business being found online. Are you aware that over 64% of customers use directories and local searches to look for local businesses? And that 50% of these customers visit these businesses within 24 hours of searching for them?
Not convinced yet? Here are more statistics about local SEO that you need to know:
78% of all mobile searches results in local purchases.
72% of searchers who did a local search visited a business within five miles.
30% of all mobile searches are linked to location.
71% of consumers say they look up for the location of the business before visiting it.
So, besides boosting your overall brand awareness, local SEO is a critical driver of leads and traffic for your local business.
IMPORTANT: Local SEO is Not Just About Search Engines
Although there is a lot you can do online to optimize your site for the local customers if you are running a local business, things like a print brochure and word of mouth are also very important. If you mention your social profiles and website on your offline promotion/ communication, your twitter followers could increase, your Facebook likes might go up, and the direct traffic to your site could also increase. And whether the traffic is direct or indirect, it will be visible to Google as well. Local SEO, therefore, involves a number of factors that that help you to focus on the local audience.
Local SEO Mistakes That You Should Avoid
Generally, local SEO is one of the easiest SEO strategies to implement and optimize if you have a proper physical address. For instance, if you want to optimize a service area that you aren't located, your main tool of optimization would be content. All you need to do is write a lot about the area.  However, this will often lead to pages that have nothing to do with the business—pages that are only included for SEO purposes.
Put simply, nowadays most businesses are sabotaging their rankings without even knowing. But are you one of them? Well, read through this list to determine whether you are making any of these mistakes.
This is perhaps one of the most common mistakes. There's nothing that Google hate as much as duplicate content.  Duplicate content is not only a waste of Google's resources but also a bad experience for their users. This is why creating duplicate pages, listing, or content, in general, is against the company's policy.
Each business should only have one Google My Business profile page. Thankfully, there are several tools that you can use to confirm whether you have more than one page. You can also engage companies specializing in local SEO. For instance, there is one widely celebrated firm in San Antonio SEO: Premier SEO Ninjas. If you are in San Antonio, contact them as soon as possible to have your duplicate pages removed.
Missing Contact Information
It's very important to visit your website's contact page to ensure that you have all your contact information listed.  Instead of having an image, use a text to list your business' name, address, and phone number. This will ensure that Google can read and verify the accuracy of your contact information.
Since Google doesn't want to show incorrect information, one of the steps that it takes is to compare the information listed on Google My Business Profile versus the one on your website. So, if your profile and website are not displaying the same information, you should edit your Google My Business profile and website to ensure that they are consistent.
A citation refers to a mention of your NAP (Name, Address, and Phone number) on another website. Although ensuring that there is consistency across your online citations is essential, this does not mean you are 100% safe. You may be missing important details that are affecting your chances of ranking high on Google. You can always use tools search as Moz Local search tools to check whether you are missing any important information.
Thin And Low-Quality Content
When it comes to how your Google My Business Profile will rank, your website plays a very crucial role. If your site's content is thin and low quality, then it's going to be very hard for you to rank. Since Google mission is to give the audience the most relevant and quality webpages that are likely to answer their questions, you need to fill your webpages with more quality content.
It takes a lot of work to get a review.  Unfortunately, there is no two way around getting reviews fast. All you can do is to ask your customers through email, in-person, or over the phone and make it easy for them to add a review. Out of the three methods, the most effective is asking via an email along with directions and links. This is because your audience does not have to struggle to look for your profile. While getting a review might be a slow process, over time, it can give you a real competitive advantage.
No Mobile Responsive website
With customers increasingly using their mobile devices to look for local business, having a mobile-optimized website is very important. As more of your potential customers turn to mobile, they are going to expect you to have a mobile responsive site. So, if you don't have it already, you need to create one to effectively compete in the local search results.
While many people are already debating about this, there's no denying that social media directly affects SERP rankings. It's, therefore, one of the best opportunities to create more buzz and exposure to your business. The best way to get links is by having great content, and the best way to promote your content to your target audience is to use social media.
As you can see, local SEO is not synonymous to dropping business cards and brochures in people's letterbox or putting your business ads in the local community magazine, which may or may not be seen by your target audience. It involves making your business to reach your target audience whenever they are ready to make purchases.  Hopefully, the above-highlighted mistakes will help identify what's preventing yours from ranking high in the local SERPs.