SEO
Content About SEO, Website Traffic, Organic Traffic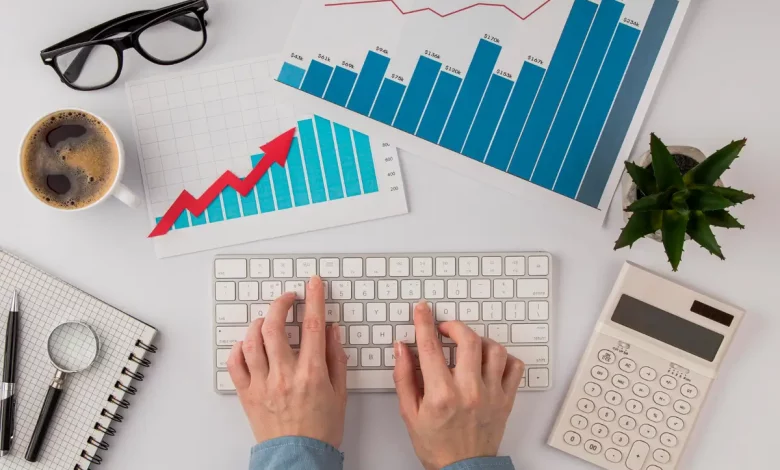 Last year, Google handled more than 100 billion searches, far outpacing every other search engine. Potential clients in Canada and other countries are increasingly using smartphones and computer searching to not only identify potential businesses but also to ultimately choose which ones to patronize. Why would small business owners start to wonder what is SEO?
This manual will assist in describing the what, why, and how of beginning an SEO campaign.
What is SEO?
Websites must be optimized for SEO, or search engine optimization, in order to rank highly in organic search results. For any firm, this is among the most important marketing tactics.
Google tries to display the most relevant content because it wants to give its searchers a good user experience. In order to ensure that your material is recognized by search engines as the best resource available online for a given search query, your SEO operations should be concentrated on this procedure.
How does SEO work?
Robots are used by search engines to "crawl" various internet pages in order to find out what information is on them and, in turn, what the pages are about. The written text, photographs, videos, and other content that appears on web pages are all picked up by these bots as they scan the code to collect as much information as they can. They only add these pages to their index after determining that the content will be helpful to their searchers based on the information they have learned about the nature of each page's information. In essence, the index is a search engine's collection of every web result imaginable that it keeps in order to serve it to a user.
Engines determine the best result Based on what users are seeking and other online content that already exists, search. When someone searches, their system compares the user's search query to the pertinent data in their index, giving searchers a correct response to their question. The order in which the material will show for each searcher is then decided by the platforms using hundreds of signals. SEO professionals work to master these signals.
What is website traffic?
The quantity of visitors to a website is referred to as website traffic. The number of visitors to a website will vary depending on the site's objectives, the visitors' own objectives, and how they found the site.
Why is website traffic important?
1. Website traffic leads to conversions
A qualified audience must be attracted in order to generate sales using effective internet marketing tactics. To increase your sales potential, you need strong conversion rates.
2. Earn loyal customers with repeat visitors
When choosing a brand, consumers usually stick with those they trust and are acquainted with. Keep those devoted customers informed about your goods to remind them to buy from you.
3. Qualified traffic vs. random traffic
In 2014, bots accounted for 56% of all internet traffic; on smaller websites, that percentage can reach 80%. There are numerous ways to boost the volume of visits to your website, however if this traffic isn't suitable, you'll undoubtedly notice a steep fall in conversion rates. To generate qualified traffic that is aligned with the goals of your clients, you must adopt an internet marketing strategy.
What is organic traffic?
When someone visits your website as a result of unpaid ("organic") search results, that person receives what is referred to as "organic traffic." The visits brought about by paid advertisements are known as bought traffic, which is the reverse of organic traffic. Organic visitors arrive at your website via a search engine like Google or Bing; they are not "recommended" by any other websites.
Regularly posting relevant, high-quality material to your blog is the simplest approach to improve the organic traffic to your website. This is but one method for attracting new visitors, though. The area of online marketing known as SEO, or search engine optimization, focuses specifically on enhancing organic traffic.
When a user searches for a certain topic on a search engine like Google, Yahoo, or Bing, the site appears in the results. This is how organic traffic is generated. As organic traffic is free, website owners prefer it above other forms of traffic because of this feature.
How to increase traffic to your website with SEO
You need an SEO strategy with clicks from the first page of Google accounting for 71% of search traffic. The process of optimizing a website for search engines, or SEO (search engine optimization), enables it to appear more prominently in search results for pertinent queries. Although an SEO plan is completely another animal, these are the SEO fundamentals.
Target keywords
People use keywords to enter words and phrases into search engines, and as you might expect, some terms are searched more frequently than others. You may observe, for instance, that the term "how to boost website engagement" receives only about 10 searches per month, whereas the keyword "how to increase website traffic" receives 300 searches.
Long-tail keywords
Hence, the potential for traffic must be bigger the more searches there are, right? But hold on. Several extremely popular keywords—like "website," which has a traffic of 143,000—are likewise quite broad and difficult to rank for. The most appropriate Seo traffic to your website will come from long-tail keywords, which are simpler to rank for.
Optimize your SERP appearance
It is not sufficient to simply use the term in your Meta description and Meta title. To increase their visibility on the SERP and promote more organic clicks, you must optimize these crucial bits of information.