App Development
Key Points to Determine Whether Your Mobile App Is Successful And Customer Persuasive?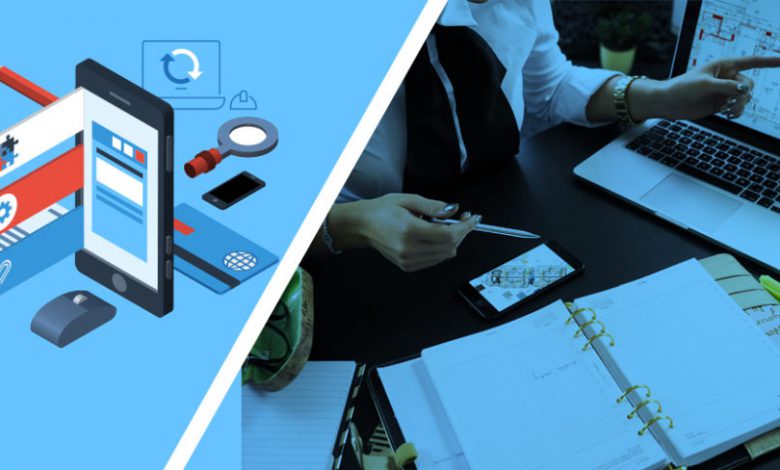 Your mobile app development can fall under different categories of industry and its purposes may be diversified and maybe your business comes with different business models. Your objective should be to develop a mobile app that provides rich user experience and enriching functionalities in order to persuade your target prospects to onboard or continuously engage with your mobile app. From the millions of apps available for users to win over the customers and seizing their attention to your dedicated app means a lot to focus on implementing the features highlighted in this post.
Addressing Customer Pain Points 
Your app should be the driving force to solve the particular need of a large range of customers which may sound tedious but most of the app failed because of the unclear ideas. To feature in the top order of the play store, you must create an app that attracts the large market of buyers and should be able to unanimously address the particular problem. In most cases, people purchase the product. But as a business, you need to create the need for the product and curiosity amongst the customers to easily find you and make a potential purchase.
Identify The Target Market That You Focus On 
Only just creating a good idea alone is not enough but it's a significant thing to keep your development focused on the end-users. Lack of market research could be the reason for your mobile app not meeting up to the level. This analysis is further helpful in narrowing down the app features according to the specified market, target customers and precise mobile device. For this, it's better to go for MVP as it will be helpful in running down the mobile app features and once your end-users approves your MVP and then include all the other features that target your customer's needs and come up with a redefined version of your app.
Intuitive UX/UI Design 
A study shows that 94% first impression of a mobile device is mainly occurred from an enriching and enhancing user interfacing and user experience design. It takes only a few milliseconds to form design opinions. In default, it's a human nature to form an opinion about an app because the first thing they look out for is catchy design and simplest navigation dragging the users through final screen and keep them hooked with your mobile app and generate more clicks by them and tempt them to tap your mobile app often from their smartphone device. Keeping this in mind you must leverage a compelling and engaging UI/UX, which ensures that users face no difficulty in finding the time they use the app. To make sure your app goes successful after usage by the users is to use colors consistently and features that improve the visual appearance of the app thereby facilitating appealing onboarding experience.
Work On Multiple Devices 
If you want to evaluate the success of your mobile app then it should be working well on multiple devices ie the compatibility of your mobile app on multiple platforms. To get with this, going for the cross-platform mobile app development decision will be the ideal choice. The choice of making cross-platform mobile app developments should be based on factors like target audience, app features, and the revenue model. A certain area contributes to large users of an android mobile device like Asia, Africa, and most of South America; the major audience of the iOS devices are from USA, Australia, and Western Europe. To capture a wider audience to your mobile app should provide rich functionality and works well on both iOS and Android mobile devices.
User Engagement
One of the biggest problems that app developers and marketers face today is the relinquishment of the users from the utility of the mobile app. The study shows that 25% of mobile apps are accessed once after their installation by worldwide users. Visually pleasing elements in the mobile app can be effective in boosting user engagement and make your mobile app preferred by many and a persistent drift in the mobile app download rates.
Smooth Navigation 
When you determine your mobile app to be successful then the navigation between the screens should be seamless and most specifically when the app is loaded with a high range of contents. Only when the navigation is frictionless users urge to navigate between the screens. When you want your app to hit the ones amongst the successful mobile app then focus more on simple navigation so that users are automatically directed to the next stage easily and they visit all the screens to the last one. Relentless navigation and appealing UI/UX helps your app attain a rich customer base.
Affordability 
Nowadays, the app may come with the finest features and offers both a paid version with extensive features and a free version to attract users. When your app contains subscriptions and providing it affordably. Giving affordable subscriptions eventually maximize more subscribers and when your product or service that you offer will gain a good reputation in propagating the customer's retention rate. 
Fast Loading
Creating the impression and trustworthiness is a significant factor for your business mobile app to skyrocket drastically and attaining a valuable position in the app market. To push the number of users using your mobile app then the loading speed of the screen should be faster and without any delay whereas the app that does continuously freeze or crash is often avoided by users.
Personalization 
Another way to improve your customer onboarding is to offer complete personalization. Reacting to what your each and every customer want from your app is the way to your mobile app substantial growth. But facilitating this personalization does require a decent investment. Personalization not only motivates users to install an app it ultimately creates loyal linking between users and the app.
Responsive Customer Support 
In-app support is popular amongst on-demanding mobile apps. Providing a fast response to the queries made by the customer is the way to make them keep the mobile app active in their mobile device. Every customer looks for responsive support and expects their queries answered in less than five minutes. Many businesses are enabling chatbots in mobile apps to handle myriad of queries made by customers automatically in a moment.
Conclusion
These are some of the key ways in ascertaining the prosperousness of the mobile app post-launch. Do you have an idea in place to develop a highly powerful mobile application? We have an expert mobile app development team who have intensive experience in developing diversified categories of mobile app for any business range. We are recognized as one of the top-most mobile app development company in Chennai.