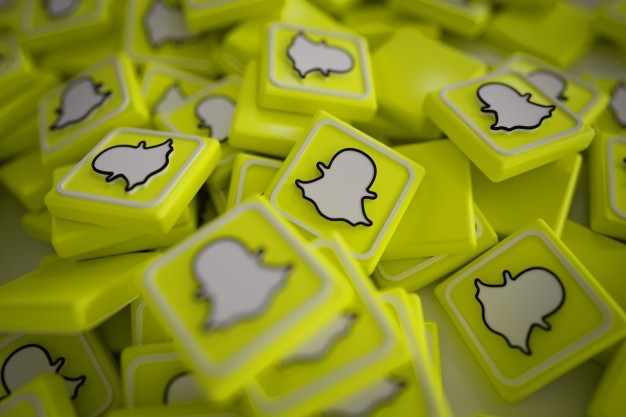 Snapchat is still extremely popular among millennials. This platform is simple and has over 100 million active users all over the world. Now, as a business owner, you can use Snapchat as a marketing tool to strengthen the company's brand via audience engagement and awareness.
At the same time, it offers new and exciting features for businesses and other users as well. With the help of this marketing platform, you can improve interactions with customers and build your brand in the long run.
According to the reports, Snapchat gets ten billion video views a day whereas YouTube videos get 3 billion views for the same. You can actually use Snapchat for marketing purposes and this is a great opportunity for you.
8 Reasons To Use Snapchat For Business
Snapchat can help your business to reach out to your customers in a better way. This powerful platform is the right place to connect with people under the age of 35 and you can consider this adding to your social media marketing mix.
Using Snapchat for marketing is regarded as the best way to engage with your customers and you can use the same to attract new business. At the same time, you can share insider snaps of your business and prove that you are the real people too. Now, let's discuss the top reasons why you should use Snapchat for business in 2021 and make a good ROI.
 1. Builds Brand Awareness
Brand awareness is very important for a business and if you are a part of online marketing, you must have realized the significance of this. You can use Snapchat to promote your business and you can gain a following simply by being entertaining.
Either your business is small or large, you can still use Snapchat to promote your brand in the eyes of your target audience. Therefore, the Snapchat ghost icon is already attracting lots of users and now, it's your turn!
2. Snapchat Has A Huge And Desirable Audience
Another top reason why you should use Snapchat because it reaches the millennial market very easily and conveniently. This platform is increasingly becoming popular for a couple of years and its value is going to rise in the future too.
Snapchat's users are increasing every now and then due to its popular feature. You will find huge numbers of Snapchat users in the United States and this is why it is becoming more popular in this country. So, you must also use Snapchat for your own business purposes.
3. Increase Your Social Media Presence
If you want to build your brand, you must have a good social media presence. But how to increase your social media presence? Simply, use Snapchat for business purposes and this is regarded as one of the top branding techniques that you must know in 2021.
Snapchat will help you to reach as many customers as possible. This is valuable in the long run. Most of your customers are using social media either for entertainment purposes or for something else. So, you can target them on that particular platform by running ads or analysing their social behaviour with the help of some tools. Therefore, this is one of the reasons to use Snapchat for your business at present.
4. Share Coupons And Hold A Contest
If you are finding ways to engage users on Snapchat in a large number, try sending them a coupon or organizing a Snapchat contest. Use this branding technique for your business and you will see the benefits of this in the long run.
The best benefit of this strategy is that it increases your brand visibility and also improves your business investment returns to some extent.
5. Easy Way To Interact With Your Customers
Another reason why Snapchat must be used for business purposes is to get a good interaction with your target customers. Being a part of the marketing world, you know how important it is to interact with your customers on a daily basis.
It increases the trust of your brand with your customers and the benefits of this are truly amazing. Therefore, Snapchat offers you a platform to interact with your customers and you can grab the benefits of this for your brand.
6. Better Reach
Another reason to use Snapchat for business is that it improves your reach. Organic reach is a true benefit of using Snapchat for businesses and you must consider this for your start-up as soon as possible.
The reach of Snapchat is far better than Facebook newsfeed where you don't get enough popularity. You have to take the advantage of Snapchat for your business's better reach and then you will notice a slight improvement in your investment returns.
7. Snapchat Offers Different Advertising Options
The best benefit of using Snapchat is that it offers different advertising options and this can fit into your company's goal and budget.
According to studies, Snapchat sponsored lenses can drive improvement in purchase intent. This is an amazing filter that appears over the user's face. Snapchat geofilters help to promote local audience engagement. On the other hand, Snap ads build brand awareness and that enables users to swipe on the ad to view more content.
8. Proves That You Are Up-To-Date With The Trends
Another popular reason to use Snapchat for business is that it proves that you are up-to-date with the trends. Most individuals appreciate businesses that are utilizing the latest products and developing popular trends.
Therefore, this is an important factor that you need to consider for your business. And by using this powerful social media, you are showing your audience that you are already up-to-date with the trends.
The Final Thoughts
With the help of Snapchat, you can show your fans and target audience that you are more than a business. You can also earn more personality to your brand and prove that you are up to date with trends. Thus, the above listed are some of the top benefits of using Snapchat for business and if you have any doubts about the same, you can mention them in the comment section below!