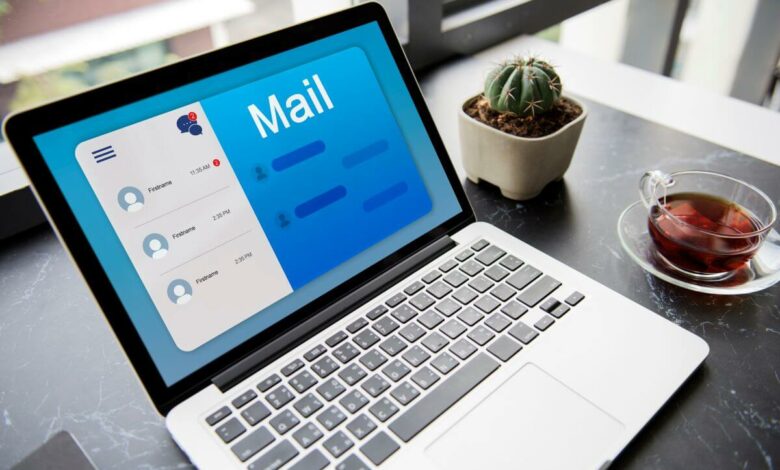 The number of email users is increasing at an astounding rate. In 2020, the global email users amounted to 4 billion. The number of emails sent and received daily was approximately 306 billion emails globally. This number is projected to grow to 376 billion emails per day by 2025. What does this imply?
It means that email remains to be one of the ideal strategies for business communication
Email marketing is and will continue to be an effective marketing strategy
Indeed, email marketing strategies have evolved over the recent years. The techniques that worked for you before may no longer be a key player in the current marketing strategies.
Presently, successful online marketers are using new email marketing strategies as the basis of their digital marketing. It's what helps them to bring the needed results. These strategies also enable them to deliver excellent ROI.
This explains why Forbes identifies email marketing as the most powerful tool to take your business to greater levels.
Therefore, you can use email marketing to upscale your business marketing factor.
Our article below gives you the strategies you can employ to use your email marketing tools fully. When you apply these strategies, your business can stand out in the market and result in more significant sales.
Let's delve in.
1.  Integrate a Management Software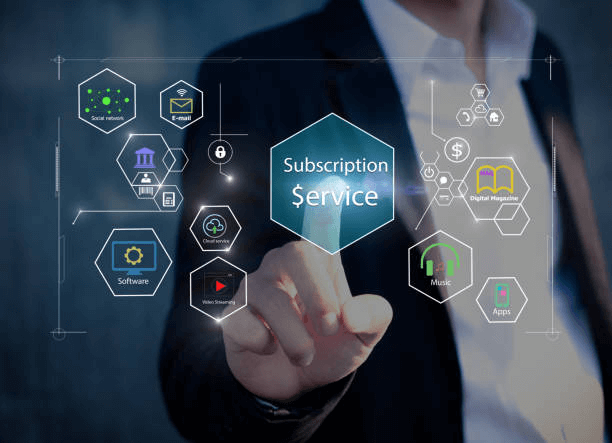 One of the easiest and most efficient ways to do email marketing is to integrate management software. Take, for example, an association management software in your organization. This tool can help you automate basic email marketing tasks. Other features can include:
Limitless emails, staff coordination, and, overall support
An easy-to-manage website, smooth communication, organized events, and consolidated member data
Easy monitoring of all marketing campaigns including email marketing
Further, association management system (AMS) helps you save time when interacting with your members. For example, think about when you can send an email message concerning your event to all members at once. Indeed, the system helps boost your event management and marketing efforts.
With the association membership management software, you manage to build and maintain member relationships. You can also track every event and monitor success.
Through the membership management software, your staff can also:
Hold discussions
Handle records
Share ideas
Make decisions jointly.
2.  Formulate Targeted Emails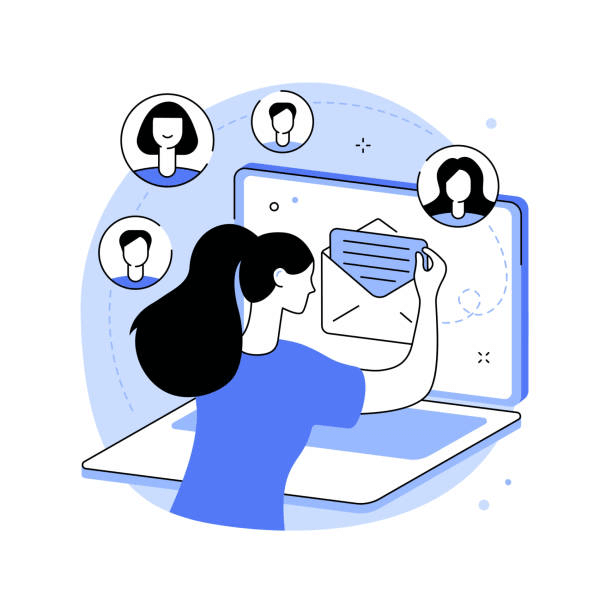 A targeted email feature can help increase your membership numbers. The tool can also save you at least half the time initially spent in sending emails manually.
Furthermore, the targeted emails will help boost engagement. They increase the chances of getting more attention than the ordinary (one-email-fit-all) types of emails.
Understand that if you want to maintain an active and responsive audience, a one-email-fit-all marketing strategy won't work for you. People tend to deem such emails as ordinary and irrelevant.
Statistics, sometime back, informed us that; 53% of email users will automatically click on the unsubscribe button for many irrelevant email offers from brands.
What are the benefits of sending targeted emails?
● Increases Revenue
Statistics indicate that targeted emails generate 36% of the total revenue. Therefore, promoting your special offers or sales events to users is an excellent way to boost your income.
● Enhances Customer Bond
Using a targeted email marketing campaign to address your subscribers shows that you care about them. It's also an indication that your offers are designed to meet their needs.
This is an excellent way to shape a loyal audience that will come back for more purchases. They're also likely to inform their social circles about your brand.
3.  Personalize Your Emails But Maintain Boundaries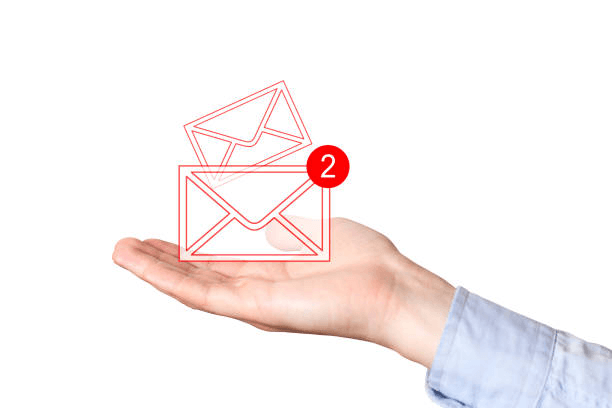 Sending personalized emails does not mean that you send individual email messages to every single subscriber. Instead, it's a strategic means of delivering exceptionally targeted and relevant content to your clients. By doing this, you create a valuable relationship with your clients. This can lead to increased ROI, hence boosting revenue for your business growth.
Email personalization is a remarkable strategy proven to have incredible benefits on your email campaigns. Statistics by Invesp indicates that, compared to non-personalized mailings, personalized promotional mailings have:
29% increased unique open rates
41% increased unique click rates.
The benefits still extend further. According to Epsilon research, around 80% of consumers are more likely to buy from a service that offers a more personalized experience.
Indeed, it's remarkable when you make known the relationship you have with your clients. However, you shouldn't cross lines. For example, overusing customers' names might make you appear strange. Hence, it might damage your brand's reputation.
In this case, maintaining the correct customer data can save you a lot. For instance, having general user data like birth dates is a great way to personalize your email messages.
Research reveals that birthday emails can create:
342% increased revenue per email
179% increased unique click rates
481% increased transactional rate than the promotional emails
This alone is enough reason why you must prioritize email personalization as part of your email marketing strategies.
Only keep in mind that personalization is more than mentioning individual customer names. There are many ways to do it wisely. So, it's upon you to discover the personalization option that works excellently for your mailing list.
You can employ geo-targeted email marketing by using your subscribers':
Locations
ZipCodes
Purchase history
You can use the above considerations to send personalized emails. This will enable you to reach a wide-regional audience with more relevant deals and offers. Try sending an email with a link where audiences can subscribe to things like events.
4.  Maximize the Use of Analytics
Digital marketing offers you the metrics that help guide all the marketing decisions you make. Some of the metrics you need to watch include:
Subscriber data- find out the new subscribers and the number of unsubscribes
Check the performance of your email form- you can do this by setting up goals in Google Analytics. You can know the number of subscribers that were generated.
Campaign performance- you can check the number of clicks. And, you can find out whether you've installed goal completions and tracking codes based on each campaign.
5.  Optimize Your Email Messages for Mobile Devices
With modern email communications, optimizing your messages for mobile devices is critical. The number of people using mobiles other than laptops and desktops is increasing by the day.
Statistics have it that 85% of users access their emails using smartphones. Unfortunately, a lot of communications are not yet optimized for such platforms.
Sending mobile-unfriendly emails can cost you much. An experience of one-second delay for a person trying to open their email on a mobile device can cost you 7% of conversions.
To ensure that your emails always attract the attention of your target audience, you must consider two main concepts. These are:
Straightforward email messages
Fast-opening emails
So, how do you ascertain that your emails open quickly on mobile devices? Ensure you avoid using too many images. Large images can take time to open on mobile accessories – and this is when you're likely to lose many potential clients.
Often, images should be considered optional. This is because not all mobile platforms support the image form by default. Instead, you can try to use an alternative of texts to describe your pictures.
It will still give your audience an idea of what your email meant to display via images. And, by doing this, you manage to increase the speed at which your email loads on clients' mobile devices.
6.  Monitor the Regularity of Your Email Send Offs
You want to avoid overloading your readers by sending too many emails. And, you also want to maximize your email marketing to enhance customer loyalty and engagement. Therefore, you must strike a good balance when sending these emails.
Understand that there's no standard method to this balancing act. You can attain an excellent way to measure the right email frequency from analytics.
Think twice anytime your open rates start dropping. Also, start re-strategizing when you receive complaints about too many emails. Furthermore, when many people unsubscribe from your emails, the chances are that you're emailing too often.
However, if you're not getting people complaining or unsubscribing, you could probably continue sending your regular emails. This is when you could also send some more emails- just don't overdo it. The key here is to send emails only when you have an important message to convey to your audience.
Key Takeaways
Times have changed, and email marketing has evolved. It's no longer all about sending the same email to everyone. Customers will hardly ignore when you segment contacts and employ personalization techniques to deliver email messages.
So, this is the moment to upgrade your marketing strategy game. It would help if you considered sending targeted and personalized messages. You should also look into prioritizing optimized emails for multiple devices. Timely tools like the association management software should help you achieve that.
Remember that trends change fast, and what worked a year ago may not work as the ideal marketing strategy today. So, be open to trying out different techniques. And when you discover what works best, apply it to your marketing game.
Every time you apply new and relevant changes to your email marketing strategy, your customers will likely be more responsive. Moreover, your campaign performance will improve, and your business will keep growing.